INDIANAPOLIS (WTHR) — Daniel Koehring and his two elementary-age kids arrived at the MLK Center on the city's north side to pack groceries and prepared meals for people unable to get out on their own.
"No, everyone can help. So in difficult times, and this is one of those times, we can and we're happy to do it," Koehring said.
They, along with Gary Price, would help deliver donated food from IPS, Second Helpings and the Patachou Foundation to 15 families across the city.
"It feels wonderful to try to help people," Price said. "It's nice to get out in a safe environment and do something nice."
The MLK Center also opened at 8 a.m. Monday to provide emergency child care.
"It's giving back to the community, working with kids whose families have to work. Your life isn't just going to stop because the virus happened," said Destiny Hatcher, who volunteered to help supervise the children.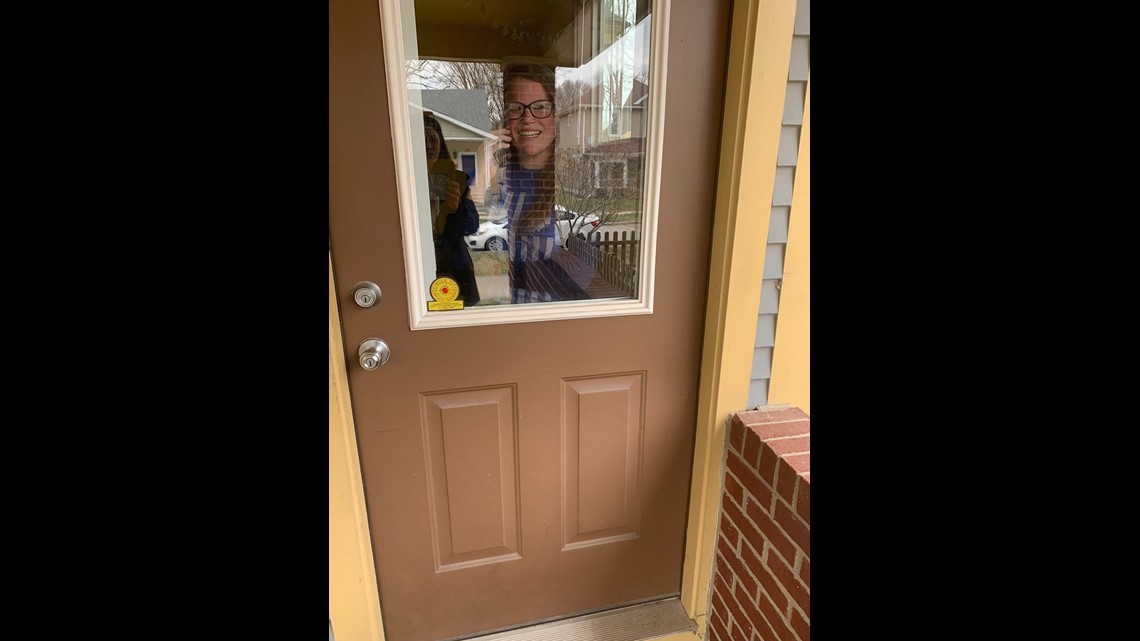 On the near east side, Alicia Baker was self-quarantined at home. Baker said she took the precautionary measure after someone she knows was exposed to the virus.
Baker was looking for help, but not for herself. She was working from home and working to help others assembling what she calls a COVID-19 response team, using her social network.
"I'm hoping to connect people who are healthy to run errands, drop off groceries and provide support over the phone over the course of this next couple of weeks," Baker said.
She said in just the last day, 500 volunteers have signed up to help in whatever way they can. Baker stressed all have been instructed in measures to keep themselves and others safe.
"I know it's a really challenging time and I know so many people are scared and uncertain about the future," she said. "I just want to encourage everyone, we can to do this together. It will take a lot of effort. We're going to have to be vigilant and stay on top of checking in on one another."
That includes local businesses, like Rabble Coffee, just down the street from Baker.
"People are just being really supportive and understanding that small businesses are at risk," said owner Josie Hunckler.
Even though Hunckler is concerned about the future of her business and her employees, she's also doing what she can to help her customers, especially those customers who visit her coffee shop daily.
"I've talked to so many customers who say we're the only interaction they have," Hunckler said. "We just keep it a safe distance and do the elbow air bump."