INDIANAPOLIS — It's an eco-friendly solution to an urban affordable housing crisis — a brand new net-zero home that was built on the near east side of Indianapolis.
The home, called the Alley House, is an affordable, high-performance duplex designed by Ball State students in the College of Architecture and Planning.
It was built as part of the U.S. Department of Energy Solar Decathlon® 2023 Build Challenge, a national competition that challenges student teams to design net-zero homes that generate at least as much energy onsite as it consumes on an annual basis. They have to do that by using "green" building techniques and renewable energy technologies.
The Alley House uses recycled materials from Indiana communities and even generates its own power.
"It has a PV solar array on the roof, and the students had to use energy modeling to determine how much the house would use over the course of a year," explained Tom Collins, a member of Ball State's faculty, "and then we sized the PV array to be able to make that amount of power."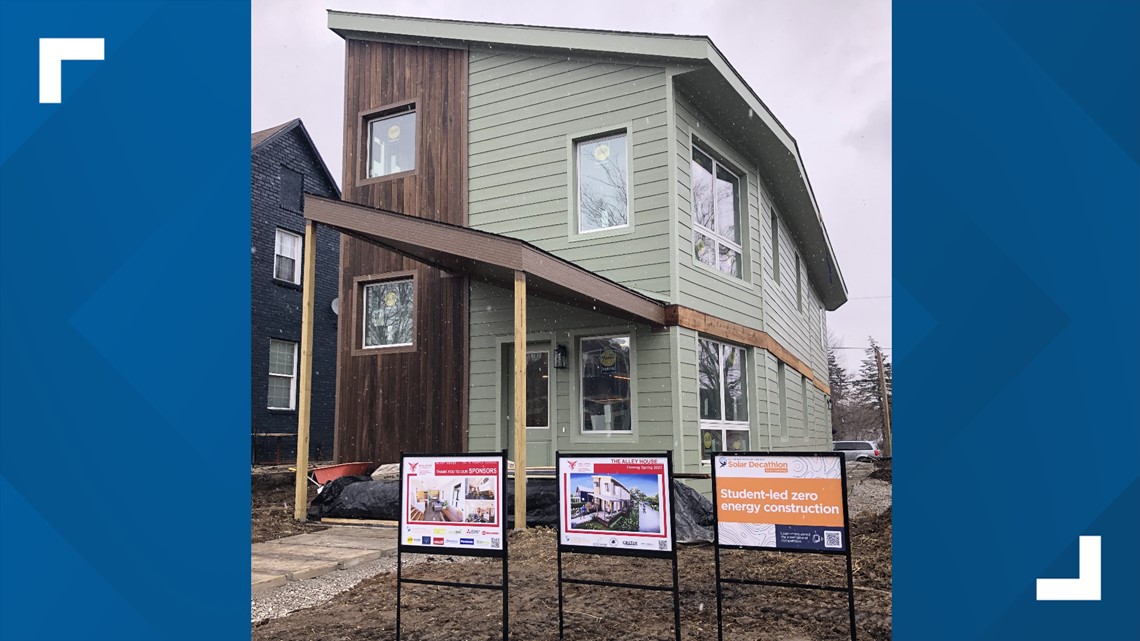 Alley House will be part of the 40-unit, Englewood Homes affordable infill housing development on the city's near east side. It will be the only net-zero energy duplex in this development.
The duplex — made complete with three bedrooms and two full baths in each unit — will eventually be home to two families.
You can see the house for yourself at 201 North Temple. That's near the Westminster neighborhood.
Public tours highlighting the sustainability and renewable energy aspects of Alley House will be given April 4-18, except Easter Sunday (April 9).