INDIANAPOLIS — Alyssa Gaines wrote her first poem when she was in third grade for an assignment and chose to write about the color black.
According to its website, the National Youth Poet Laureate Program "celebrates our nation's top youth poets who are committed to artistic excellence, civic engagement, and social impact."
"It means everything," Gaines said. "It's super exciting to be able to serve in a way that I'm super passionate about. It's a very creative outlet for me. It's something I've done since I was very young. To be able to serve my community on such a large scale through poetry, through something I care so deeply about, is amazing."
Her community, by the way, is Indianapolis. She attended Indianapolis Public Schools and graduated from Park Tudor last year.
Gaines is also the first-ever Indiana Youth Poet Laureate.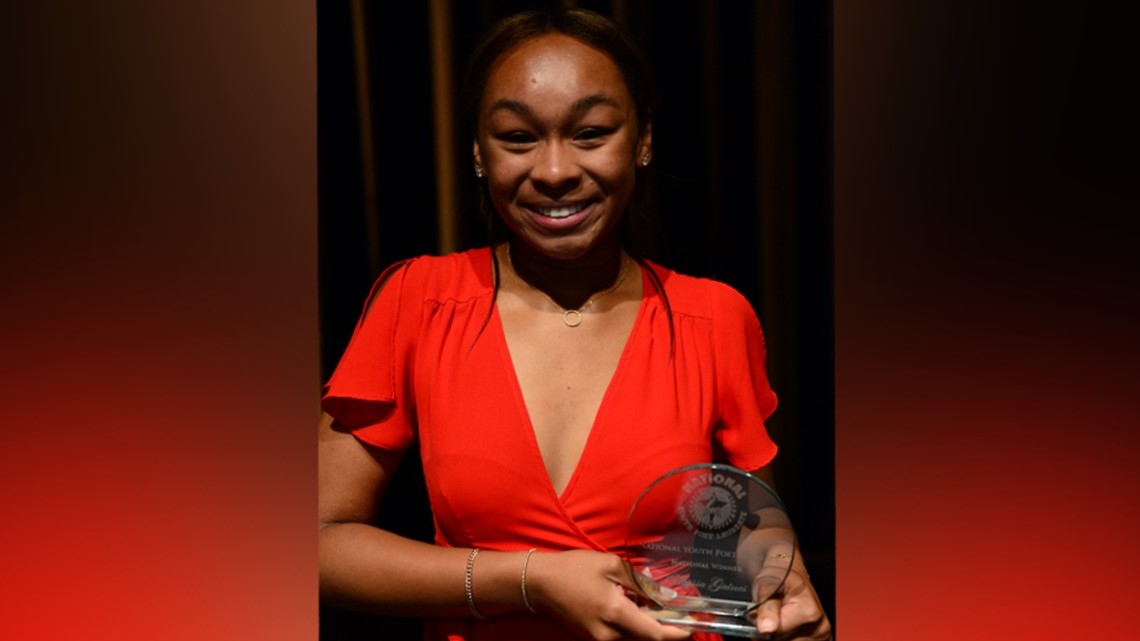 Gaines said her love for poetry took off when her family started bringing her to poetry events in the city.
"As I was going through these workshops, competitions and slams, I started to really see the power of youth voice and of youth poetry, and I kept writing," Gaines said. "I kept working to become a better writer, a better activist, and a better community member."
Now, Gaines is back in Indianapolis to help The Children's Museum of Indianapolis kick off Black History Month.
"It's great to be back home," said Gaines.
Guests will also be able to celebrate Black heritage and achievements in history, science, art and music.
The event runs from 4 p.m. to 8 p.m. ET.
Gaines promises it will be an event for all ages, including young girls who may be interested in poetry, too.
She shared her advice: "Take everything you can learn from school and everything you want to do in your community and combine those things."
Gaines is a freshman at Harvard University, where she is considering studying history and literature.