BLOOMINGTON, Ind. (WTHR) — It was less than nine hours before the governor's stay-at-home order went into effect when people living on East Lorelei Way in Bloomington realized they had no water.
A member of the health department told neighbors the sewage lift station in the neighborhood was overflowing and sewage was running onto the ground. The homeowners were told they would be without water until the problem was fixed.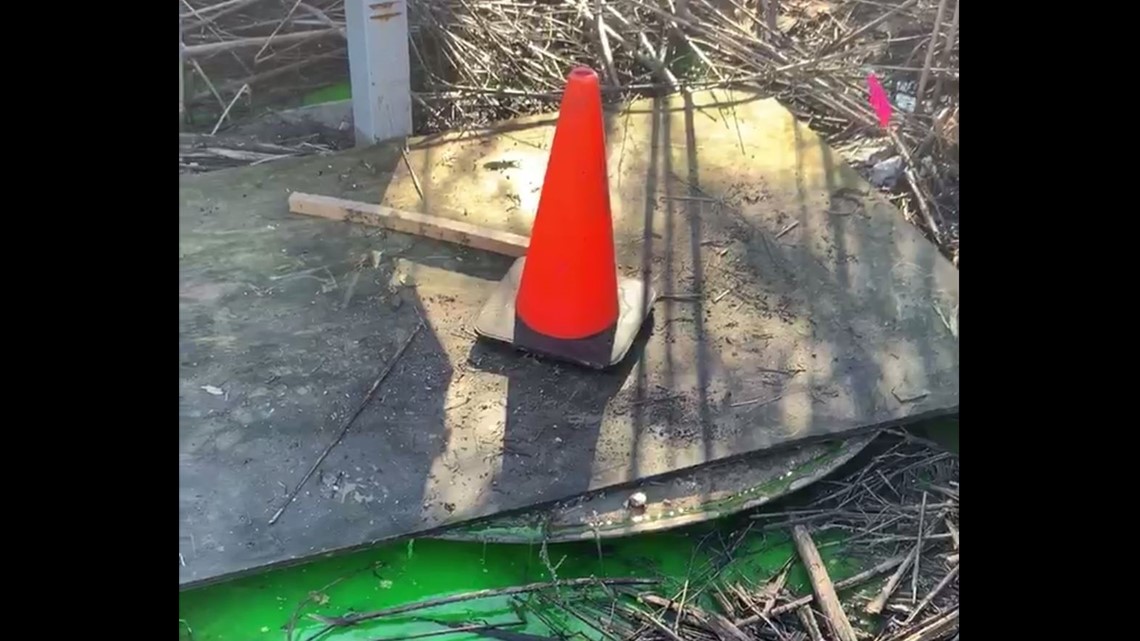 East Lorelei Way has about 25 people living along it. There are older residents and those with children. All are juggling the challenges of the outbreak. The parents are adjusting to having their kids out of school. And now, they have to deal with not having water.
"I couldn't believe they would shut the water off at a time like this," one tenant told Eyewitness News.
Relief would come in the morning, or so they thought.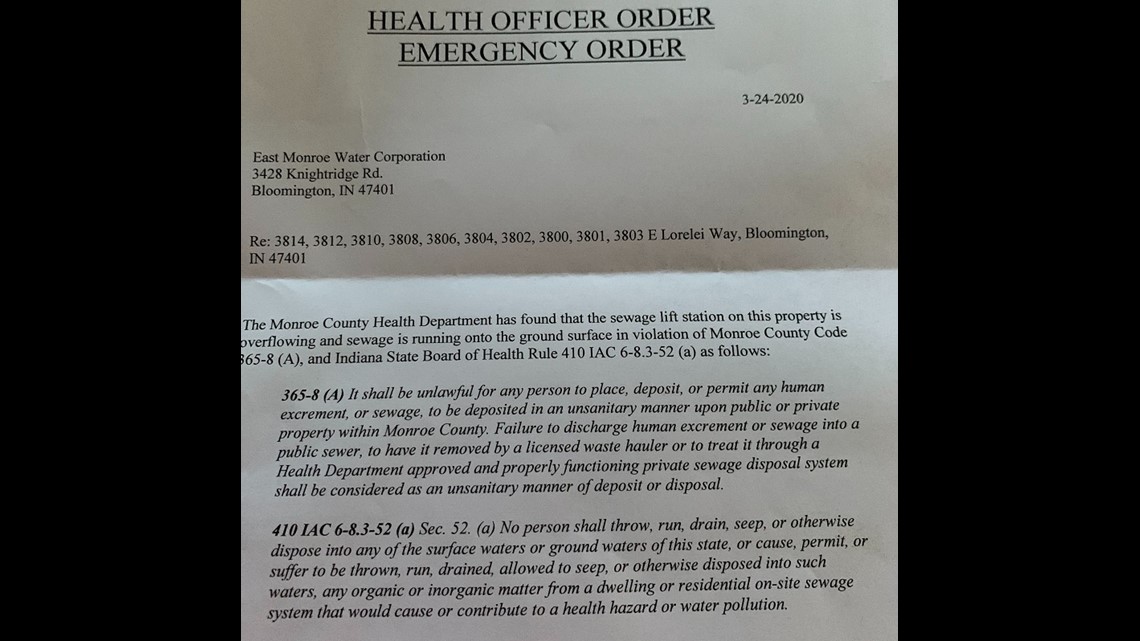 The landlord, Matt Cascio, sent the tenants all a message saying someone was coming to fix the issue.
Tenants told Eyewitness News the sewage lift station was pumped out and the health department told them it still needed to be pumped out a second time. After the first pumping though, the Monroe County Health Department rescinded its order and the water was turned back on for everyone.
Hours later though, the tenants said their landlord shut the water back off. They said the station was not pumped a second time and for the second day in a row, people returned from work to a home without water.
By noon on Thursday, they still didn't have water and didn't know when the issue would be fixed.
Eyewitness News reached out to the landlord Matt Cascio early Wednesday evening and again on Thursday. At the time this article was published, we had not heard back.