INDIANAPOLIS — Susie Warden flips through a pile of get well cards. She has hundreds from family, friends, and strangers.
"It's overwhelming," she said while showing off a giant card made with blue construction paper.
"This one, which is kind of funny," she said with a chuckle. "It says, 'Sorry you got into a car accident. I hope you're OK.'"
The 65-year-old mother and grandmother was not in an accident. Instead, she was the unintended victim of a road rage shooting.
It happened on Monday, March 20 while she was working at Sullivan Hardware & Garden on North Keystone Avenue.
Warden said that entire day was unusual. First, her shower wasn't working, she remembered with a laugh.
"That was kind of a drag," she said. "Used bottled water to wash my hair ... So, the day started out kind of weird."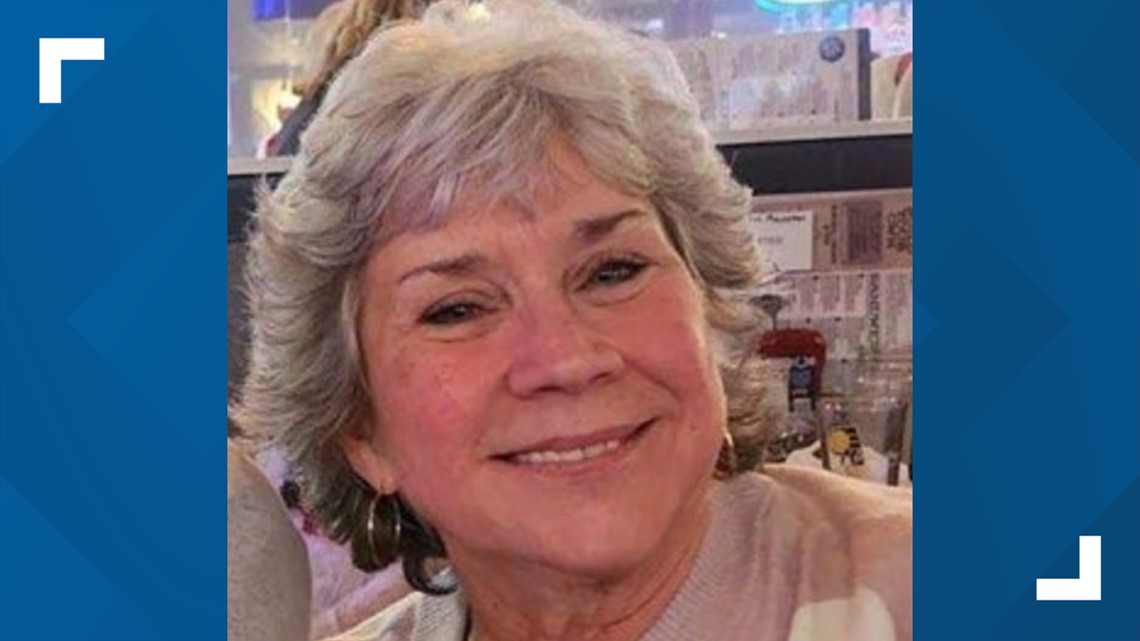 She didn't know the day would become even more unusual when she picked up a shift in the hardware store's gift shop, The Yellow House.
"They didn't have me on the schedule, I was just going in extra because we had work to do," Warden said.
An extra shift at her "happy place."
She worked through the morning and into the afternoon. At the end of her shift, she started working on a broken chime.
At one point, she stopped to talk to one of her daughters on the phone.
"I do thank God that we weren't on the phone when that happened," Warden said. "And I'm glad I wasn't talking to my granddaughter."
Warden wrapped up the call at 3:12 p.m. and turned her attention back to that broken chime.
"Then I heard a big bang," she said, describing a sound that reminded her of an exploding transformer. One noise followed by a second louder boom.
"This is just slow motion in my mind, I'm sure," she said. "But I just looked, and I could see that, that picture the glass was broken. And then I had pain, and I just grabbed my head, and my ears were ringing."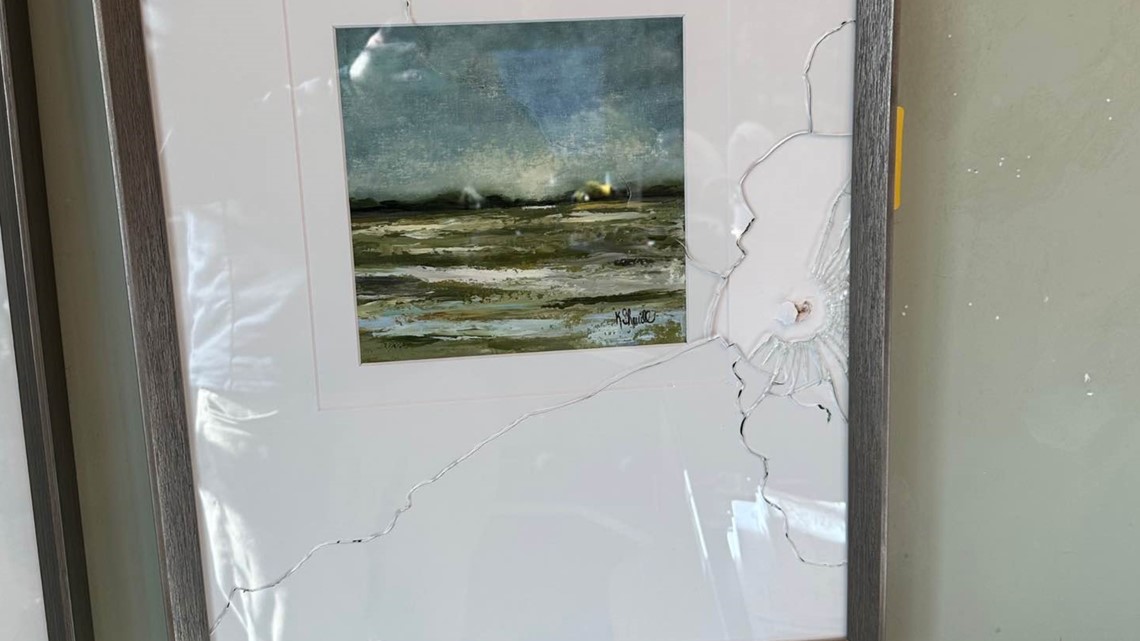 Warden remembers, glass, pain and calling for help.
"I just didn't want to be alone," she said.
A customer came to the worker's side and used tissue paper to help slow the bleeding.
"I went from yelling for somebody to help me to, 'It hurts. It hurts. It hurts.' And as soon as they got me on the gurney, I said, 'Give me the drugs,'" she remembered with a laugh. "I don't want to feel this anymore."
Warden didn't know what happened until she heard someone in the emergency room say a stray bullet hit her. They said the bullet came from a gun being shot across the street by the Shell gas station.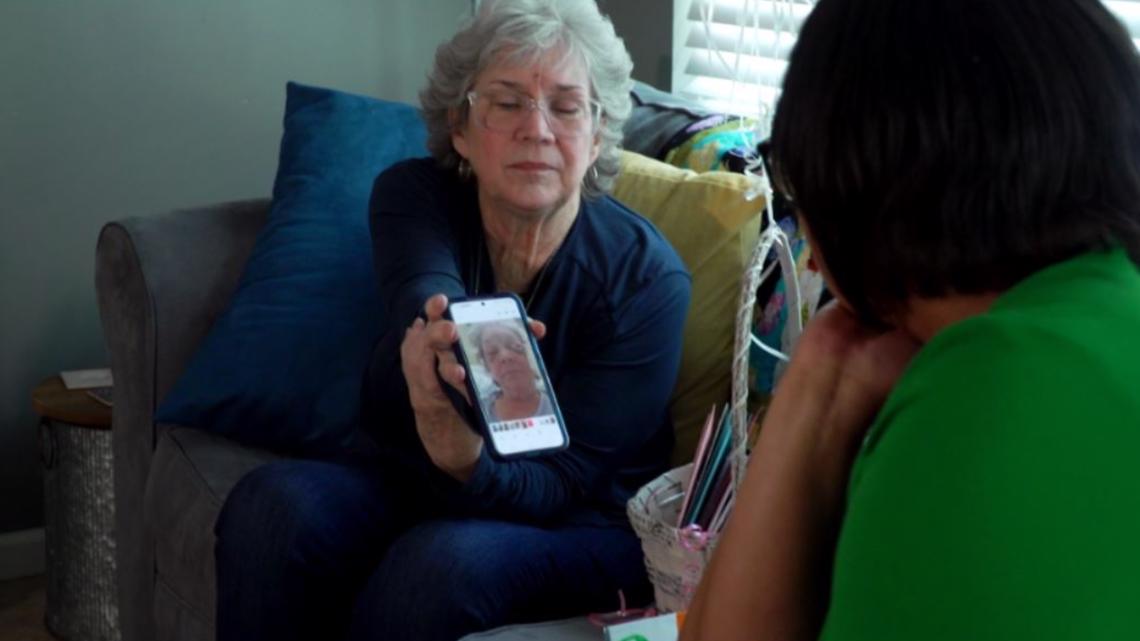 "And I just remember going, 'Oh well, that's not possible because it's too far away,'" she said. "So that's all I kept thinking, you guys are wrong. And then they go, 'Well, there's shrapnel in your head.'"
She's now seen surveillance video showing a man running after a grey van in the gas station parking lot. In the video you can see him firing South in the direction of The Yellow House. One of the bullets traveled several hundred feet across six lanes of traffic and a median before going through a wall and finally hitting Warden. She was behind the register.
Police say the shooter was Marqueses Tipton. Court documents show he left the scene and then came back and admitted to firing the shots. He now faces felony charges including aggravated battery and criminal recklessness. His bond was set at $100,000. On March 27, court records show he posted bond. The Marion County Jail's website shows he was released the next day.
While some in Warden's life are tracking his movements through the justice system, the Indianapolis native said she's not following the case closely.
"I'm not a grudge holder," she said. "I'm not angry. I mean, again, it wasn't about me. It's not personal."
And she doesn't want to have those feelings.
"I don't know him," Warden said. "I don't know his life. I would only assume, you know, that had to be anger that came from somewhere. And I would hope that he could resolve that - for himself. Because I wouldn't want to go around being angry and being so tense ... I would just hope he could get help. To help him find a better way to resolve issues rather than just going right to a gun."
Focusing instead on adjusting to her new life. A life without her left eye.
Doctors said they could try to save it, but it would have required several surgeries. Warden wasn't interested. She already had knee and other surgeries in the last few years.
"I don't want to do any more surgery than I have to do," she said. "And I just said, 'Just take it.'"
Her left eye was removed two days after the shooting.
An eye Warden said was causing her problems before the shooting. A cataract procedure was starting to fail.
"There's another miracle," she said. "If I had to lose one. I'm glad it was that one."
Warden is currently taking steps to get a prosthetic eye. To be clear, she would prefer to have kept both her eyes, but her mantra is to see the good. The phrase is even hanging on her front door.
One way she does that is by watching her body heal.
"I take a picture of myself every day," she said.
The ritual started while she was in the hospital. The first pictures show swelling, severe bruising, dried blood and scars. But now pictures show the swelling and scaring has faded.
Sullivan's employee tracks recovery from March shooting with daily picture
"Every day it's just a little bit better," she said.
Pictures of progress and precious moments with loved ones, like the one showing her granddaughter with her on the couch. The 9-year-old read the get well cards before Warden could read them herself.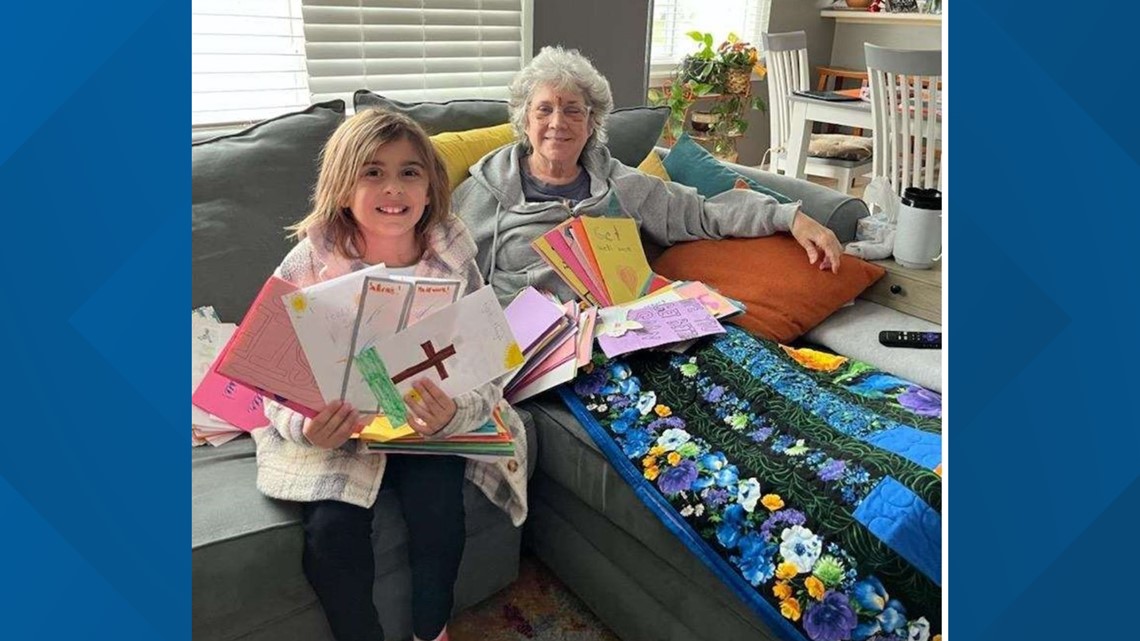 There are also photos with friends. Including with the friend who lived with her for a week and those who brought food and planted daffodils and hyacinths while she was still in the hospital.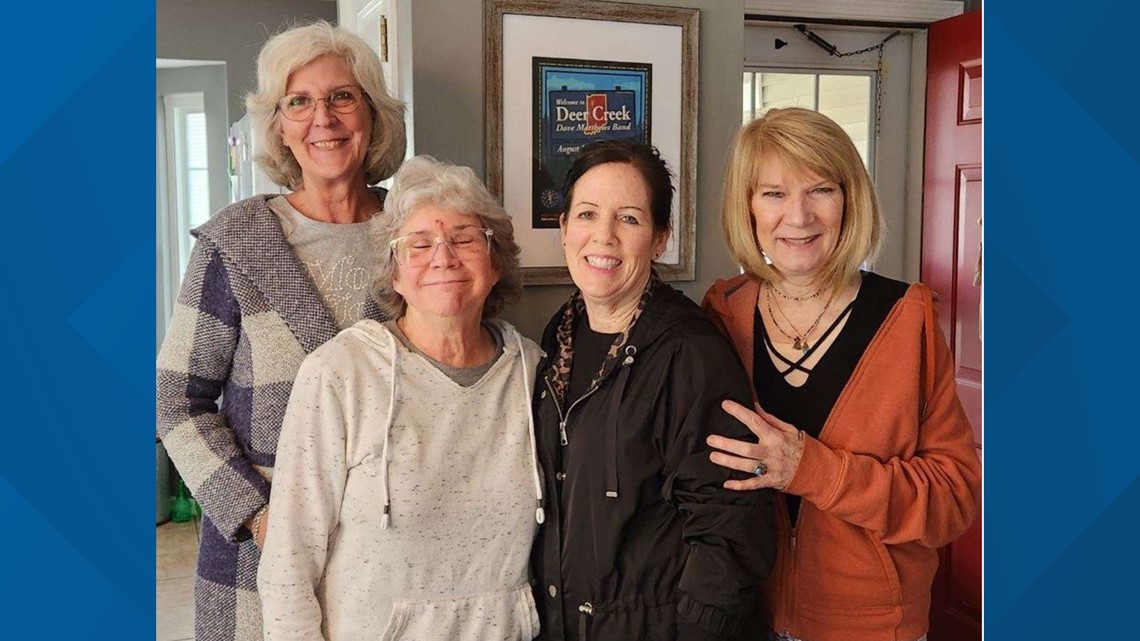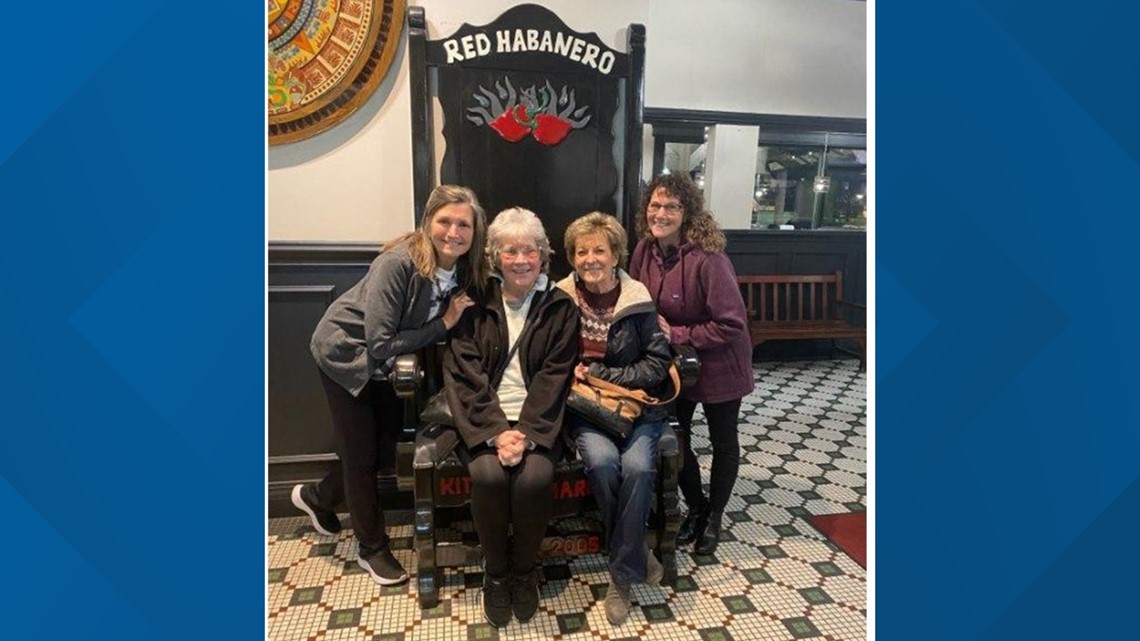 On her 65th birthday, she had a big smile on her face and Burger King crown on her head.
"Sometimes, if people ask me how I'm doing," she said. "I send them today's picture and go, 'Check it out, you know, not so bad.'"
The images show Warden celebrating life.
"I just think people need to know, I'm okay," she said. "And it's going to be okay."
A month after the shooting, she goes out for walks and meals with friends. She's positive, but also a realist.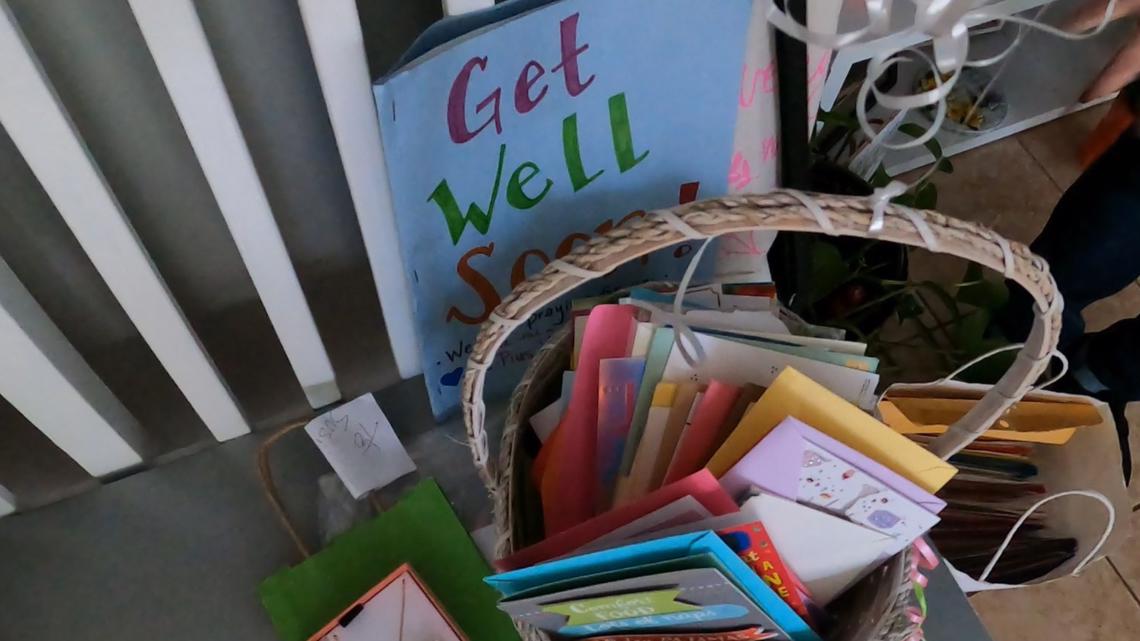 Her day-to-day has changed. She deals with daily pain and doesn't like being less independent since she's not comfortable driving yet.
"That's kind of a drag, because I'm a ... I like to do things," she said. "So, it's kind of an adjustment for me, and I'm not good for asking for help."
Luckily for her, many people have offered assistance. That outpouring of love and support is why she thinks she has such a positive attitude.
"I try to look on the bright side, maybe a little too much for some people's liking, but that's just me," she said. "I've always been like that. So that hasn't changed."
While life has changed, she's not letting the shooting change her core. She's grateful to be alive, pointing out she's lucky the bullet didn't hit her brain. Thankful for the family, friends and strangers who've cared for her.
Like the woman who stayed until the ambulance arrived. Warden has yet to meet her.
"She probably doesn't think it was much, but it was a lot to me," she said.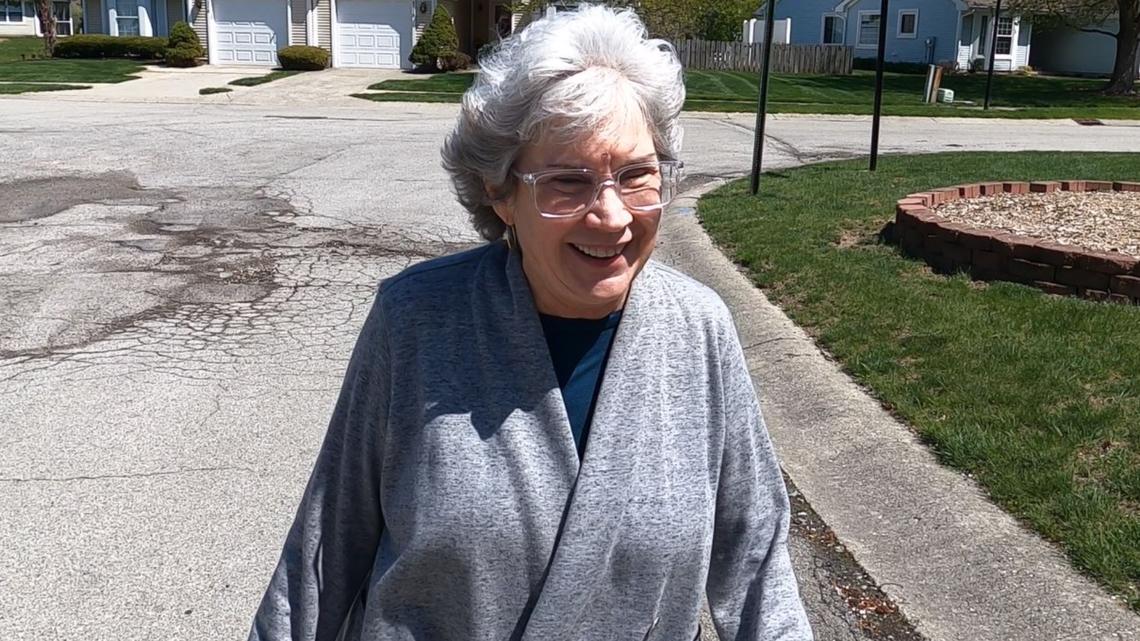 Thankful for the people who made quilts and had a prayer shawl blessed. Also glad she has dozens of cards that make her smile and laugh from the children attending St. Pius X Catholic School.
One child even made a card that brought Sullivan Hardware to her. It's a bifold card that has the store name on the outside. The flaps are doors that when opened show drawings of shelves, good and even a register.
"I just thought that was so cute," Warden said with a laugh. "This is obviously a child that's been to Sullivan's."
A month after the shooting and she hasn't returned to the store, but she plans to go back for a visit and to work.
The hardware store is waiting. Staff continue to collect get well gifts – everything from cards, money, and trinkets.
Recently, friends even started a GoFundMe page to help with her future medical expenses.
"There's still good people out there," Warden said. "I still believe there's more good people than bad people. And I think this just proves it."