INDIANAPOLIS — IMPD is investigating after a woman was shot at a business on the north side of Indianapolis Monday afternoon.
"My family would like a little privacy in the manner. We're all trying to cope with this and are grateful it isn't any worse than it was. Her three grandkids are her world, and we're just grateful that she is here to watch them grow," Elle Sorrell, her daughter, said in a statement to 13News.
Sorrell's family spoke out about the "one in a billion" shooting on social media, saying Warden isn't angry about it and sees it as a freak occurrence.
Police said there was an accident on Keystone Avenue and two cars had pulled into a gas station lot to exchange information. Police said another car pulled into the lot and that driver began firing shots.
The driver who fired the shots left the area but later returned to the scene.
Police told 13News at the time of the shooting the woman is in critical but stable condition. No other injuries were reported.
On March 21, a social media post on the store's Facebook account said "our coworker who was critically injured yesterday is now stable however, she has a long road of recovery ahead of her." The message thanked the community for support and said prayers are always welcome.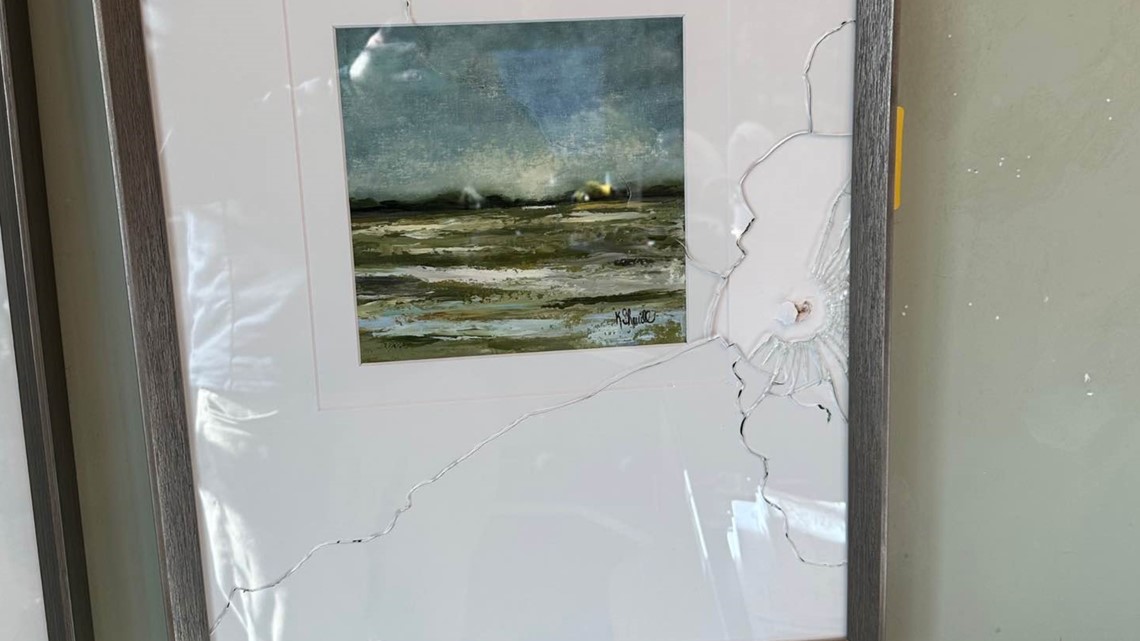 According to business owner Pat Sullivan, the woman was working at the Yellow House on the south end of the store's property. He said the bullet went through the building's siding and drywall, then through a picture frame before hitting the woman.
"If you're thinking about using your weapon, make sure you use it correctly because a situation like this, somebody else had nothing to do with anything got hurt in this situation. Somebody who was just trying to go to work, working all day long got hurt in this situation. So you've now changed and altered the life of someone forever," IMPD Sgt. Genae Cook said.
Sullivan said the woman has been working at the store for about two years after leaving a desk job during the COVID-19 pandemic. He went on to describe the woman as a "great, fun person" and a music fan who loves to attend concerts.
Police have detained the person they said fired the shots.
"You know, just because you have a gun doesn't mean you can shoot it. You have a responsibility as a gun owner to make sure your actions are safe. You can't just shoot into a moving vehicle like that," Cook said.
Anyone with information is asked to call Crime Stoppers of Central Indiana at 317-262-8477.