INDIANAPOLIS — This week last year, police responded to 26 shootings in Indianapolis. Five people died. Twenty-six people survived their injuries. 13 Investigates reviewed court filings and police reports to learn most of those shootings remain unsolved.
13 Investigates examined shootings from May 29 to June 4, 2022 as part of a larger initiative with investigative reporters at TEGNA television stations across the country. Last week, 13 Investigates asked IMPD for the case status of all 26 of the fatal and non-fatal shootings. The department said it could not grant our request before the air date of this report. By our count only three of those cases were connected to an arrest or charges.
Xavier's Story
One of those victims is 17-year-old Xavier Fairley. His case remains unsolved.
"I'm mad that that shooter gets to run free and live his life, his or her life, the way they want to – and we are mourning our son," said his mother, Rebecca Ridpath.
Xavier was killed on May 30, 2022 while attending a party at a southwest side apartment complex. He stepped outside and never returned.
"All he did was use the bathroom behind an abandoned apartment building," she said. "That's it. And I don't have my son anymore."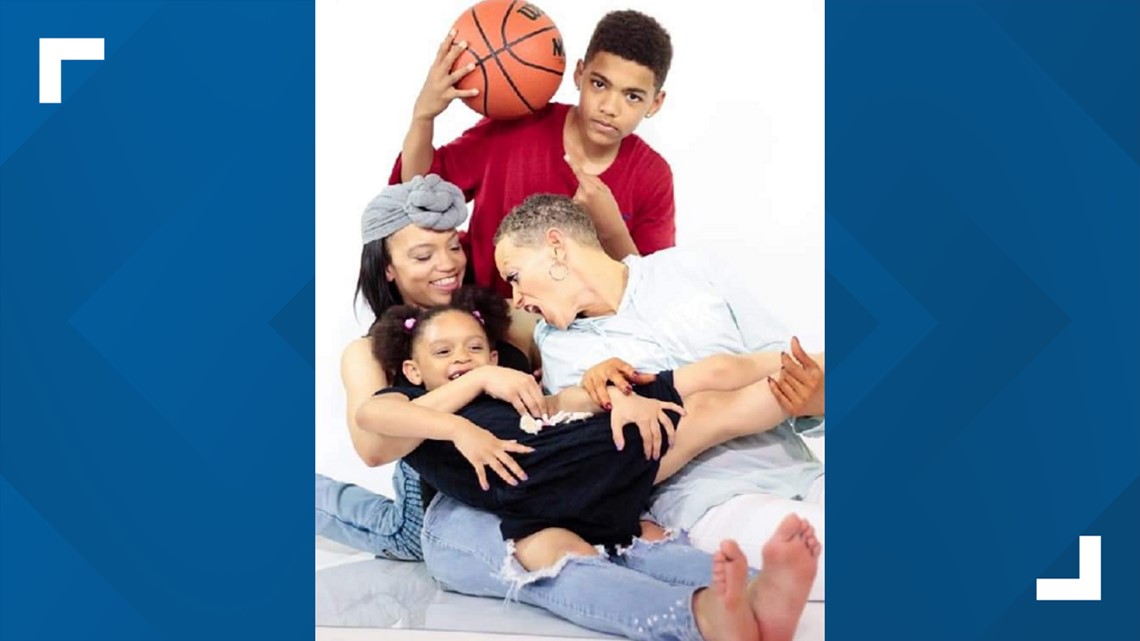 Classmates cheered loudly when Xavier's name was announced. Ridpath says the response reflected the number of people he touched and showed many others were proud of him and will miss him, too.
Xavier planned to attend Arizona State University. His mom said he earned a full ride scholarship to study computer animation.
"I was proud of him," said younger sister Zariah Lane. "He worked hard every day to graduate."
The 12-year-old says she misses having an older brother to text and to help with homework.
"I hate when people ask me what happened because I don't like to talk about it," Zariah said.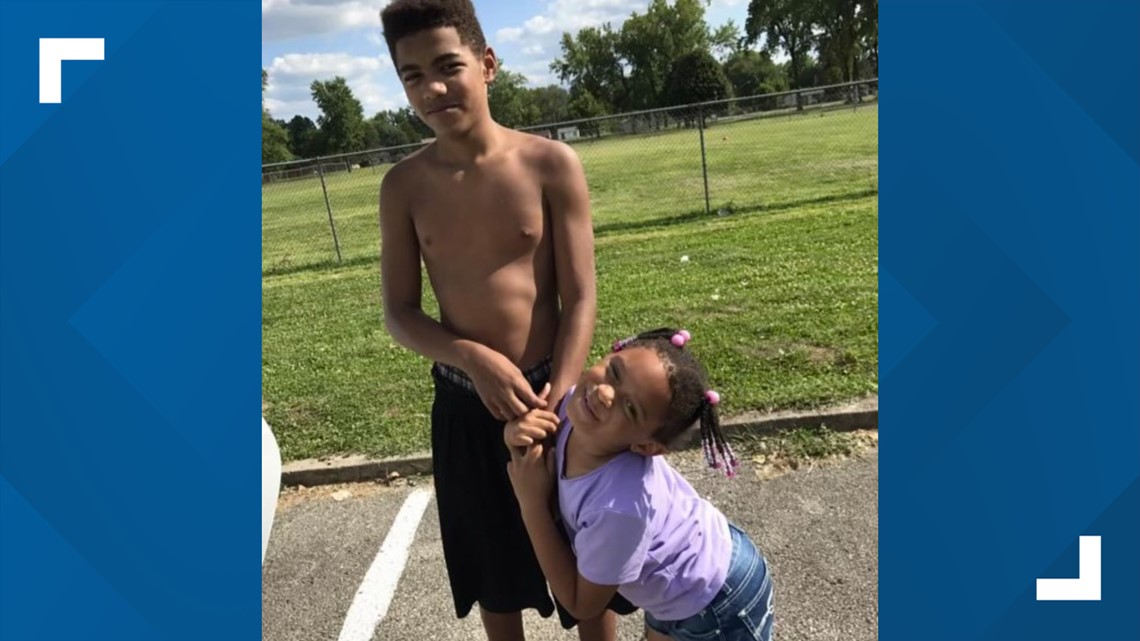 The family is broken. Xavier was known for uplifting and inspiring his mom and siblings.
"My brother was my first best friend," said older sister Whitney Outlaw.
The sisters like to remember the teen's spirit.
"I like how, like, he can make somebody smile so easily," Zariah said. "He could just make their day better."
Ridpath now keeps her son's ashes close. She's a truck driver based out of Arizona and travels with the red urn made by a friend. Xavier's favorite color was red.
"He was excited," she said. "He was ecstatic."
She never got to give him the diamond earrings she bought as a graduation gift.
Many cases unsolved
One year later, Xavier's mother is mad there's not more progress in the case. She is upset her son's killer is still out there, and she is angry with police. Ridpath told 13 Investigates she does not believe every witness has been interviewed.
"I just feel like the police department just doesn't care," Ridpath said. "They just feel like it's another Black man gone. One last Black man to worry about, and I don't appreciate how they're handling it or how they're handling us."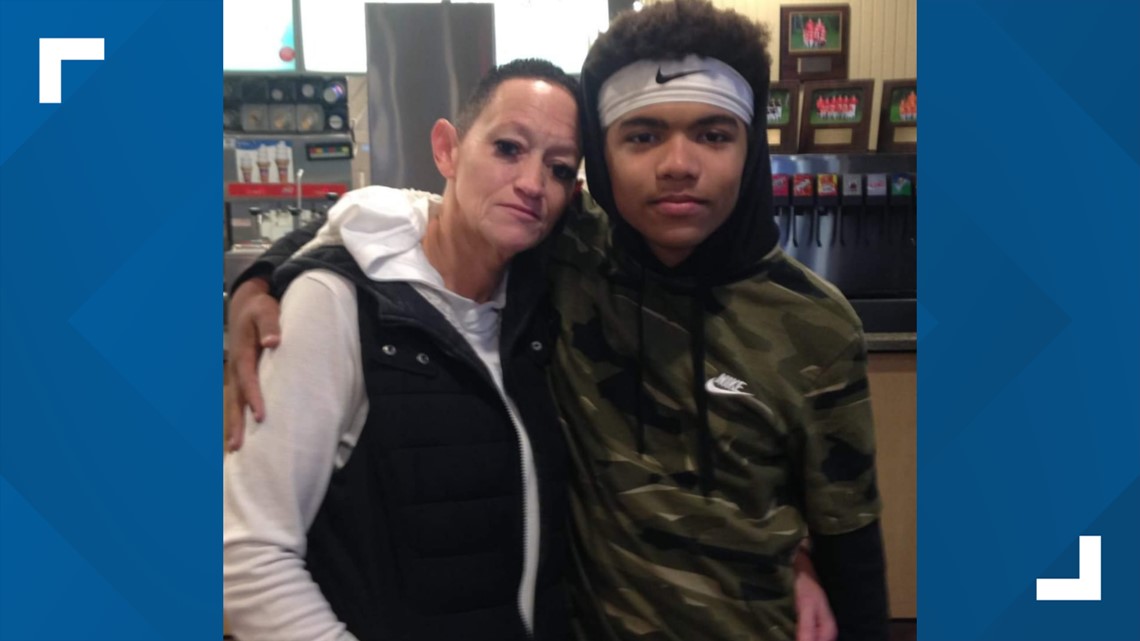 IMPD Homicide Branch Commander Captain Roger Spurgeon says his team does care about solving cases. At the same time, he says detectives are also overloaded.
Xavier was one of five people shot and killed during one week last year. 13 Investigates knows of one arrest – meaning 80% of those cases are unsolved. In January, IMPD reported 65% of all 2022 homicides were unsolved.
"From a human standpoint, you know, I'm not going to be happy with being anything less than 100%," said Spurgeon. "We should be solving all of our cases. Now, is that a realistic, achievable goal? Probably not. You know, but I think the closer we get to 100%, the better that I can feel, and certainly the better that our community can feel that justice is being served."
Indianapolis had 226 homicides in 2022. Between Jan. 1 and May 31 of this year, police investigated 94 homicides. Gun violence is involved in all but a few of those cases.
With so many violent crimes to solve, Spurgeon says he would like to have 40 detectives. Right now, IMPD has 31 homicide detectives. They take on eight to nine new cases a year. That is nearly double the recommendation from the U.S. Department of Justice. The agency recommends homicide detectives lead four to six new cases a year.
IMPD can and does recruit from other departments, but even experienced detectives are required to start as a street officer and advance within Metro Police. Capt. Spurgeon tells 13 Investigates it can take a new hire three years to land a detective role even if they have been a detective elsewhere.
Right now, the focus is on hiring street officers that have a more preventative role in the community.
"We can't sacrifice that, you know," Spurgeon said. "So, what ends up happening is that our detectives, they're still doing their due diligence on each one of those cases, but because of the volume, they simply have to go at it in a little more of a slow and deliberate pace."
Families Frustrated
It's an explanation Ridpath is sick of hearing.
"The lieutenant has said, 'we're short on detectives,'" Ridpath said. "... That's not my problem ... That's an IMPD problem, but they're putting it on us."
Nichole Clanton is waiting on answers for three unsolved shootings - a drive by she survived last year and the murders of her two sons. They were killed in 2018 and 2021.
Clanton says she's cooperating with police but is frustrated leads have not turned into arrests. She also told 13 Investigates she has concerns about the thoroughness of IMPD's investigations.
"They never have enough evidence," she said and took a moment before adding, "So, they say."
Spurgeon says even when a case is unsolved, there are times detectives think they know who committed a crime.
"To not be able to hold them legally accountable, it's very, very frustrating," he said. "... Many of our unsolved homicide cases fall into that realm where the detectives have gotten to the point of where they really believe they know who did something, but we can't hold them legally responsible for it at this point in time."
Many families say it's infuriating.

"We're in the process of trying not to be angry, but it's hard not to be angry," Ridpath said. "And it's hard to get past the anger to where you can heal."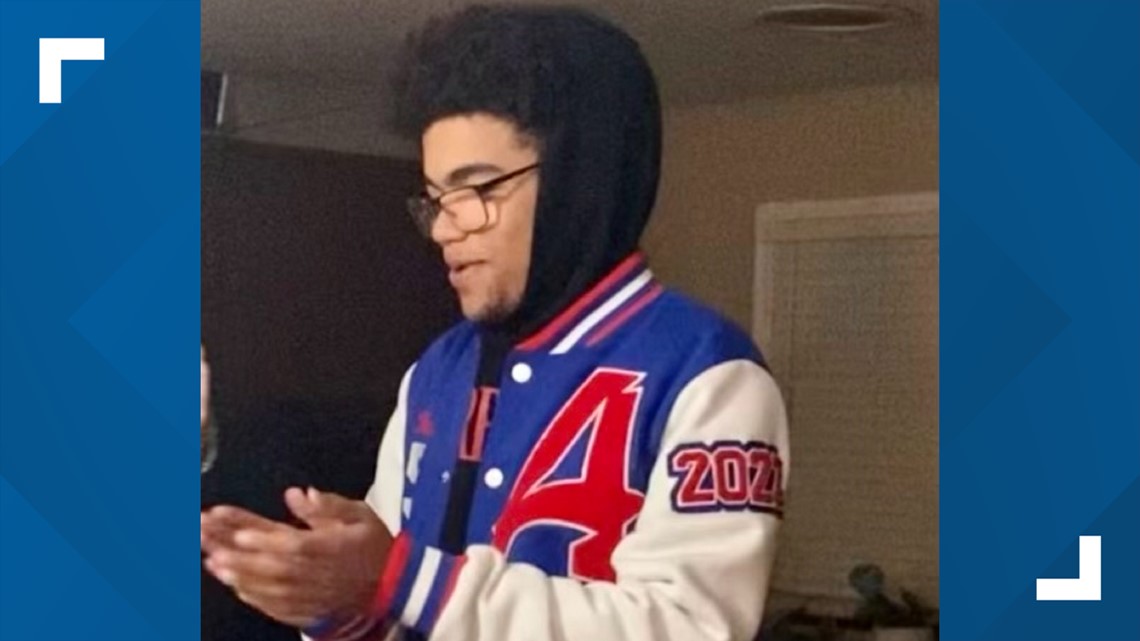 While an arrest would not bring Xavier or the other victims of gun violence back, families say it would send a message. A message to the community that their lives matter and are being protected. As well as a message to the shooters that they will be held accountable.