INDIANAPOLIS — Mornings are hard for Kimberly Stiles. She takes a pill to simply help her get out of bed.
"When I wake up in the morning I feel like I have a hangover because I'm spinning," she told 13News. "It's just awful."
Stiles does not drink. She hasn't for years since she developed a medical condition that increases the amount of spinal fluid pressing on her brain, causing her to experience a near-constant state of dizziness and confusion. The 51-year-old Monticello resident says she can no longer work or drive or get on the floor to play with her grandchildren without her world spinning and her head hurting. Managing 16 different prescription medications is now a full-time job for Stiles, who wishes she could go back to her old job at a local manufacuring plant.
"I've worked since I was 11. That's how I grew up, and if I could work...I would work. I'd be out there. I'd be happy all the time. I'd not be depressed so much," she said.

Stiles is among thousands of disabled Indiana residents waiting for the Social Security Administration to approve their request for disability insurance benefits. She has paid into the federal system for years, but now that she needs disability insurance, Stiles has found the system is filled with roadblocks and obstacles that have turned her life upside down.
A 13News investigation has found that system is plagued by administrative and legal mistakes that inflate processing and wait times, improperly withhold disability insurance payments from applicants who deserve them, and cost American taxpayers tens of millions of dollars annually in unnecessary legal fees.
Denial was "factually incorrect"
Stiles first applied for disability benefits more than four years ago following repeated bouts of dizziness and severe migraine headaches that forced her to leave her job.
Since then, multiple neurologists performed dozens of tests to diagnose the cause of her debilitating headaches and constant "buzziness" that impact her daily life.
The testing revealed a "white matter abnormality" of her brain, elevated enzymes in her spinal fluid and seizure-like spells that left Stiles with constant dizziness, chronic pain, ongoing headaches, numbness and tingling in her upper extremities, fatigue and weakness. Her medical records show months of physical therapy failed to improve her symptoms. Stiles reported losing her taste and smell, and also losing her balance to the point where she started walking into walls.
Despite her many medical challenges, the Social Security Administration denied Stiles' initial request for disability insurance, finding that her medical condition was not severe enough to prevent her from working a steady job. Her appeals were also denied, forcing Stiles and her attorney to file a last-resort appeal to U.S. District Court.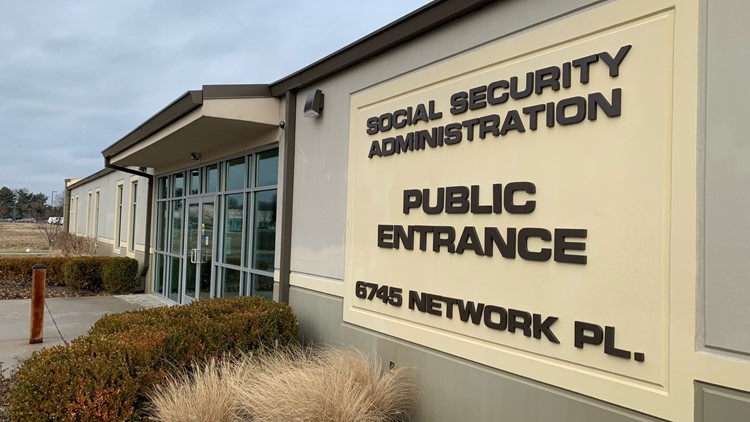 Her attorney argued the Social Security Administration and administrative law judge (ALJ), who denied Stiles' request for disability, overlooked critical medical information that supported Stiles' disability application – relying instead on a less accurate evaluation by a doctor hired by the government.
"It's a big problem," said Annette Rutkowksi, Stiles' attorney who's been practicing disability law for more than 20 years. "So many decisions these days seem to cherry pick every 'normal' finding and skip over anything that supports disability."
A federal judge agreed with Rutkowski's argument, finding the ALJ made multiple mistakes when considering Stiles' appeal. U.S. District Court Judge William C. Lee determined:
The ALJ failed to address Stiles' persistent symptoms of dizziness and vertigo.
The ALJ failed to address examination findings presented by Stiles.
The ALJ incorrectly stated that Stiles suffered no hearing loss.
The ALJ's findings were "cursory and factually incorrect."
The ALJ "failed to provide the necessary rationale and misrepresented the [medical] record."
The ALJ did not explain "how a person with nearly constant migraine headaches, coupled with vertigo and dizziness, could perform light work."
The ALJ failed to confront evidence from multiple neurologists that Stiles was suffering from debilitating migraines and was unable to perform basic activities of daily living.
The ALJ placed his reliance on the "outdated opinion of the state agency medical consultant."
For all those reasons, the federal court reversed the ALJ's findings and ordered the case be remanded back to the state ALJ for another hearing. Stiles is now waiting for a new appeal hearing – and still waiting for a single disability insurance payment four years into her battle with the Social Security Administration.
Her case is far from unique.
Government and judge reviewed wrong records
Jonathan Harris says he experienced an improper denial as well. He was injured on the job in 2013, and Harris says he has been waiting more than eight years for Social Security to approve his disability claims.
Harris ruptured two discs in his back and herniated a third disc while lifting a partial wall that he was installing at a doctor's office. Five surgeries and 16 epidural injections later, Harris says he still suffers from permanent nerve damage and back pain that prevent him from standing or sitting for more than 15 minutes at a time.
"I would love to be working right now. I'd love to have my life back pre-injury," he told 13News. "I can't take care of my family financially, and it just wears on you."

Including multiple appeals, Harris says he has been denied for disability seven times. His case recently went to federal court where a judge found the Social Security Administration and an ALJ denied his disability application based on reviewing medical records of the wrong person.
"The [administrative law] judge denied me all together based on someone else's medical records," Harris said, shaking his head. "How do you not realize that the records from the hospital are for someone else?"
Rutkowski, who filed Harris' appeal in federal court, said she notified both the Social Security Administration and the ALJ that they had based their denial on the wrong medical records, but both chose to double down on their denial rather than grant Harris a new appeal hearing.
"They fought the case and tried to say it was a harmless error," the attorney said. "I've never seen things quite this bad, this inaccurate. That's what the big concern is: that no one seems to care about getting it right, and we see mistakes that happen like this all the time."
Harris' case is now headed back to the ALJ for a new appeal hearing, but the Lebanon father is losing patience.
"I feel like many years of my life were just wasted away for nothing because they're not doing their job like they're supposed to do," he said.
"A culture of denial"
The nation's disability safety net includes two separate programs.
Social Security Disability Insurance (SSDI) provides income to injured or disabled workers who meet specific disability criteria and who have worked long enough (and paid Social Security taxes on their earnings) to be insured under the system. Supplemental Security Income (SSI) pays monthly benefits to adults and children who meet strict requirements for a qualifying disability and who have limited income. Both systems are very complex, but their mission is simple: to provide much-needed income to eligible individuals who are injured or disabled.
The Social Security Administration reported about 8.8 million people – including injured workers, their spouses and children – received disability insurance benefits in January 2023, with the average monthly payment for a disabled worker being $1,340.
That same month, about 7.5 million disabled Americans received supplemental security income, with an average payment of $677.
Millions of other Americans are denied benefits because the government determines they do not meet the criteria for being "disabled."

The government has established more than 250 medical conditions that automatically qualify an individual to be approved for disability benefits. Those conditions include diagnoses such as ALS, Duchenne muscular dystrophy, several cardiac conditions and many forms of cancer.
For injured and sick workers who do not have one of those medical conditions – the road to qualifying for disability benefits is much longer and more complicated. It involves an exhaustive review of existing medical records – and often a separate medical review by a government-selected doctor – to determine whether an applicant can perform any job within the national economy.
The reviews are conducted by state disability determination bureaus, which have wide discretion to approve or deny disability applications. The system is designed to prevent fraud, and benefits are intended only for those who truly cannot work due to their disability.
But many applicants and their attorneys say the system also is designed to create hurdles and roadblocks that make it nearly impossible for most injured workers to get approved without hiring an attorney.
"I used to say a lot of people can navigate the system and just apply by themselves. Now, I'm pretty sure people need help from day one," Rutkowksi said. "There is a culture of denial, especially now with Social Security staffing shortages, because it's pretty easy to just deny a case and then move on."
Staffing down, wait times up
The Social Security Administration is now facing record-low staffing levels and record-high turnover, resulting in devastating consequences for those seeking disability benefits.
"Our agency is now at its lowest staffing level in 25 years," Jeff Nesbit, the Social Security Administration's deputy commissioner for communications, wrote in September. He said the agency has lost approximately 4,000 workers (a 7% decline) since the start of the pandemic, leading to deteriorating service and longer wait times. "This issue is particularly acute in our state disability determination services (DDS), where we decide initial disability claims and reconsiderations, due to historically high attrition as workloads become less reasonable with fewer staff," he said.
Last year, the agency also revealed it was experiencing an alarming rate of attrition in its state disability determination services bureaus .
"In our state DDSs, where medical decisions are adjudicated, attrition is also unprecedented, at over 25 percent," said Grace Kim, Social Security Administration deputy commissioner for operations. "These complex jobs require about two years of training. The loss of experienced examiners significantly affects the ability to train new employees and complete program integrity workloads, such as continuing disability reviews, which are generally performed by more experienced examiners due to their complexity. We are working with the states to understand the underlying reasons."
The impact is a backlog of nearly a million initial disability claims and "lengthy delays that cause significant financial hardship for the most vulnerable people," according to the Social Security Administration. The average national wait time for claimants to get a decision on their initial disability claims was 218 days in January 2023 – a 74% increase over the 133-day average wait time in early 2020. Put another way, many disability applicants are now waiting seven months instead of four months to learn whether they will get the benefits they desperately need.
Nesbit called the wait "unacceptable," lamenting that callers wait, on average, more than 30 minutes when contacting the Social Security Administration's national toll free number to simply get information about their cases.
And for applicants like Stiles and Harris, those waits are just the beginning. Disability applicants who are denied after their initial request for benefits (and most are) then have four levels of appeal: reconsideration, administrative law judge hearing, Disability Appeals Council review, and a federal court appeal – that can add years to the process.
Average wait times for an appeal hearing with an administrative law judge are growing. In Indianapolis, Fort Wayne and Evansville, the wait is between 10 and 11 months. It will take an average of 17 months to get an appeal hearing through the Valparaiso hearing office. In some SSA hearing offices in Texas, California and Arizona, the wait for an appeal is between 18 and 24 months. If a case must be appealed all the way to federal court, the entire process can easily take three years or longer.
The Social Security Administration has asked Congress for an additional $800 million to help fix its staffing crisis – or at least to prevent it from getting worse.
But in the meantime, the lack of adequate staff combined with a growing backlog of disability cases is a perfect recipe for mistakes. And when those mistakes happen, it is both injured workers and taxpayers who pay the price.
Mistakes cost $390,000,000
Sick and disabled individuals, who are forced to appeal their denied disability cases to federal court, often find themselves in a terrible bind. By the time their cases reach the final level of appeal, it is common that three or four years have passed with no ability to work and earn an income during that time. Facing financial ruin, many of these disability and SSI applicants are in no position to afford attorney fees to appeal their case.
That's why disability attorneys get paid only if they win their clients' appeals. And to encourage those attorneys to stick with their disability clients until the cases have reached a conclusion, there is an additional incentive.
In 1980, Congress passed the Equal Access to Justice Act (EAJA). It authorizes an attorney, who represents someone suing a federal agency, to be reimbursed for legal fees if the court finds that the position of the government was "not substantially justified." Put another way, if a federal court finds that the Social Security Administration denied a disability claim without substantially justifying the denial, the agency can be required to reimburse the applicant's attorney for their legal fees.
13 Investigates examined EAJA awards over the past decade. The data shows the Social Security Administration has paid more than $390 million in plaintiff's legal fees after federal judges found SSA and state administrative law judges improperly denied disability claims.
Those fees are ultimately paid by taxpayers, and they have skyrocketed over the past ten years. In fiscal year 2010, the Social Security Administration paid about $20 million in EAJA attorney fees. By 2020, the amount jumped to more than $51 million.
"If (Social Security Administration staff) took the case files more seriously, read all of them and just took the time to evaluate the files, I think things would be different. But what I see is an attitude of just move it off a desk, move things along, and it really makes the system a mess rather than taking the time to get it right the first time," said Rutkowski, who wins multiple EAJA awards for her clients' cases each year. "And many of the [administrative law] judges don't really take the time to ask questions and get things right, either. I wish judges would be held accountable to improve, but we don't see accountability at all."
Children denied benefits
The mistakes are impacting both injured workers applying for SSDI and people with disabilities who apply for SSI. And it's not just adults who are affected; children are also waiting years for disability hearings and facing repeated denials due to errors.
Four-year-old Valkyrie Cass was diagnosed with cerebral palsy following a stroke that she suffered when she was born. She has seen a team of doctors at several pediatric hospitals throughout the Midwest, and several of those doctors encouraged Cass' parents to apply for SSI to help pay for her treatments and care.
"The medical bills are astronomical -- hundreds of thousands of dollars," said Kristin Cass, Valkyrie's mother.

But the Social Security Administration repeatedly denied the toddler's SSI application after a doctor contracted by the government examined Valkyrie and reported surprising findings.
The government's doctor said Valkyrie's overall gait is "normal," which contradicts multiple medical exams from Valkyrie's doctors and what 13 Investigates observed while seeing the girl walk and run during a visit to the Cass family's Crawfordsville home.
An exam report from the government's doctor states, Valkyrie's left upper extremity (including her left arm and hand) is "normal" and "full strength." That finding contradicts several medical exams conducted by Valkyrie's doctors and the limited strength and function that 13 Investigates observed as Valkyrie unsuccessfully tried to use her left hand to zip her coat and play with toys.
The government doctor reported Valkyrie had "unimpaired reading [and] writing" even though Valkyrie's mother says her daughter reads and writes at a level far behind her peers and those skills were not even tested as part of the exam.
"There's discussion of things in the exam that weren't administered to Valkyrie. A report says they had her subtracting numbers from 100. She was two years old. It's definitely inaccurate," said Katie Brinkmeyer, a disability attorney who is representing the Cass family.
Brinkmeyer raised the inconsistencies when she appealed Valkyrie's disability denial to an administrative law judge. It did not make any difference in the outcome.
"The [administrative law] judge used the same inaccurate exams as the basis of his conclusion and denied her again. I was shocked. We knew where the problems and errors were and spelled all that out, and it fell upon deaf ears," the attorney said.
After three denials and nearly three years of battling the Social Security Administration for SSI benefits, the Cass family says their only hope is filing an appeal in federal court.
"It just seems to never end. It's very infuriating," Valkyrie's mom said.
Dying while waiting for benefits
Unfortunately, the end of the process is sometimes tragic.
The U.S. Government Accountability Office reports approximately 10,000 disability applicants die each year while awaiting a decision on their disability benefit application.
Some die due to their chronic illnesses. Other deaths are related to the stress and mental health issues that can accompany years-long battles for disability benefits.
James Gilbert was a roofer for 25 years, installing thousands of roofs across central Indiana. His work came to a sudden stop in 2019 when he began suffering epileptic seizures.
"He wanted to work so bad. That's how we grew up – working," said his sister, Shannon Gilbert. "When he couldn't work, it was devastating to him."

Shannon helped her brother apply for disability, but James was denied benefits in 2020 after the Social Security Administration determined he was not disabled based on SSA criteria. The disability determination bureau claimed that his seizures were not serious enough to qualify for disability, that James' condition could improve with medication and treatment, and that he could still work other jobs.
As his seizures got worse and more frequent, James got an attorney and appealed his denial. An administrative law judge again denied his claim in 2022, finding "there are jobs that exist in significant numbers in the national economy that the claimant can perform."
The decision came as a surprise to both James and his sister.
"He had seizures all day, every day. That's why he didn't go anywhere. He had seizures right in front of me," said Shannon. "How are you supposed to work when you have up to five seizures every day?"
Last October, on a clear, sunny day exactly three years after he lost his roofing job, James asked his mother to drive him to a Social Security field office on the northeast side of Indianapolis because he had something to do there.

Outside the office, he recorded a video explaining his battle with seizures and his ongoing fight to get the disability benefits he said he was entitled to receive.
"I'm here at the Social Security Administration … this is where they keep denying my Social Security benefits, and something's gotta change. Something's gotta change," James said, staring into his smartphone camera. "I've been denied Social Security [disability] three times. I have epileptic seizures daily, but they said I can work."
As the five-minute video continues, James speaks softly, clearly and with conviction about his predicament.
"I'm willing to work, but I can't because of my condition," he said. "What company's going to hire someone in my condition? Fifty-year-old epileptic who has seizures? That's a liability on them…no one's gonna hire me, but Uncle Sam says I can work. Got a 25-year pension I can't get to 'til I'm 59. I don't think I'm gonna make it."
The video ends with James uttering three final words as the sun shines behind him: "See ya everybody."
James posted the video on Facebook. It was his suicide note.
A few minutes later, James Gilbert killed himself outside the Social Security office that had denied his disability benefits.
"Why do people have to wait two, three, four years to get help? That's unacceptable," his sister told 13News. "A system you paid into that you can't get the help you need? It's just sad. Nobody should have to go through that."
She encourages other disability claimants to continue their appeals, regardless of how long it takes.
"We just gotta keep fighting," Shannon said. "I know the system is broken. You know the system is broken. You just gotta keep fighting."
Social Security Administration statement
The Social Security Administration tells 13News wait times in Indiana are currently shorter than in other parts of the country, but an agency spokesman acknowledged that SSA's three field offices in Indianapolis currently have a total of only 95 employees – 17% fewer workers than four years ago.
Doug Nguyen, a regional communications director for the Social Security Administration, sent 13News the following statement:
We acknowledge that wait times for an answer on a disability claim are far too long. Current service status is a culmination of many factors including inconsistent funding, insufficient funding, staffing shortages and changes, training requirements for new hires, and technology challenges. In FY 2023, we are laying the foundation for improved services by rebuilding our workforce, after ending FY 2022 at our lowest staffing level in over 25 years driven by years of funding levels below the President's Budget. However, it will take time and resources for these new hires to become proficient. Service improvement will be a multi-year effort requiring sufficient, sustained funding to reduce wait times and backlogs, especially since each year we serve more beneficiaries.
We continue to offer many convenient ways for people to apply for benefits. People can apply for benefits online, by contacting their local office, or by calling 1-800-772-1213 (TTY 1-800-325-0778) from 8:00 a.m. to 7:00 p.m., Monday through Friday, to apply by phone.
If you'd like to tell 13News about your experience with the Social Security disability or SSI system, send an email to 13investigates@wthr.com.