INDIANAPOLIS — Friday's latest updates on the coronavirus pandemic.
IU to require COVID-19 test
Indiana University is requiring all of its students returning to campus this fall get a COVID-19 test.
The rule applies for all students returning to IU and not just those living on campus or in campus housing.
No further details have been given on COVID-19 testing at IU.
Earlier this week, Purdue University mandated all students to get tested for coronavirus as well and said that students could not return unless the results came back negative. The university said it was prepared to pay for all students to get tested.
Indy Eleven releases safety plan for fans attending games
Indianapolis will host its first professional sporting event in months.
The Indy Eleven open their season at Lucas Oil Stadium Saturday night.
For attendees, there are rules to follow. The first is that they'll need to wear a mask at all times except for when eating and drinking.
Fans will also have their temperature checked before they're allowed inside. Tickets must be recieved ahead of time with a limit of four tickets.
Indy Eleven has set times for fans to enter the stadium based on the last name of the preson who bought the ticket.
For more information, click here.
IPS releases back-to-school guidelines
Indianapolis Public schools is revealing its plan to keep students and employees safe when schools reopen Aug. 3.
According to Superintendent Aleesia Johnson, everyone will be required to wear masks or face shields when they are on school property and riding school buses.
Social distancing will be the rule in classrooms, cafeterias, hallways playgrounds and even buses. Students will be kept at least three feet apart with a goal of six feet when possible.
Bus riders will be separated by having only one child sitting in each row.
"Walk zones" are being expanded. More children will be walking to school, making buses less crowded. The school district is hiring crossing guards to help the kids cross busy streets.
Classrooms are being cleared of unnecessary furniture to make more room for students. Touchless water fountains are being installed. Hallways and stairways are being designated as "one way" to keep students moving and limiting face-to-face contact. Students will enter and leave schools from multiple doors to reduce bottlenecks.
Parents are being asked to check their children ever days for coronavirus symptoms. Children will be screened at schools.
ISDH updated coronavirus numbers in the state
Indiana State Department of Health reported 748 new cases of COVID-19 in teh state, bringing the total to more than 50,000. Nine more Hooiers have died from the virus.
More than a half a million Hoosiers have been tested for the virus. About 9 percent of all coronavirus tests in the state have resulted in a positive.
Latest US, world numbers
There have been 3.11 million confirmed cases of COVID-19 in the U.S. as of 3:30 a.m. ET Friday, according to Johns Hopkins University. There have been more than 133,000 deaths and 969,000 people recovered.
Worldwide, there have been 12.27 million confirmed cases with more than 554,000 deaths and 6.74 million recovered.
For most people, the coronavirus causes mild or moderate symptoms. For some, especially older adults and people with existing health problems, it can cause more severe illness, including pneumonia and death.
Yacht Rock Revue kicks off weekend concerts at Ruoff Music Center
Ruoff Music Center is hosting three live concerts this weekend for fans, calling it "Live from the Drive-In."
All the shows will be in-person performances. Yacht Rock Revue will perform July 10 in Noblesville, followed by John Pardi on July 11 and Paisley on July 12. Each show begins at 8 p.m., and gates open at 5:30 p.m.
The concept allows fans to enjoy concerts from their own tailgating zone approximately the size of a two-car garage. The parking lot is able to fit 1,000 vehicles each night.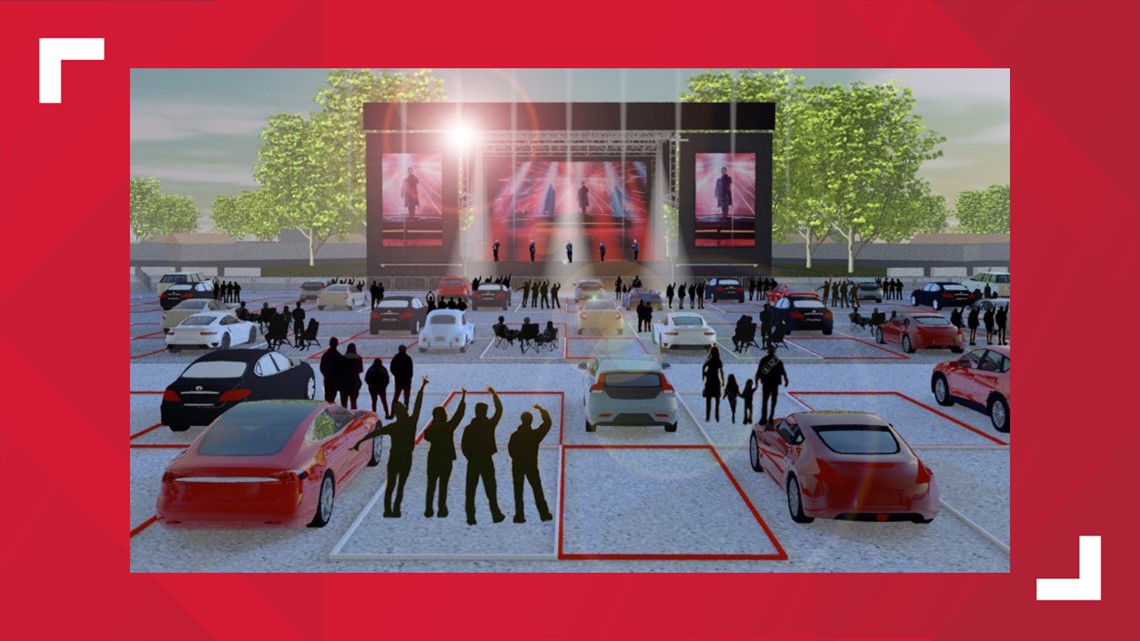 Artists will perform full music sets on large LED screens and speakers throughout the venue, so fans can enjoy the show from any location on the lot.
Fans can bring their own chairs, food and drinks - alcohol is allowed - to make their own party. Some food and drinks will be available to purchase at the concerts. No grills or open fires are allowed.
Venue staff will wear masks. Fans are encouraged to wear masks in common areas like bathrooms, but do not have to in their own tailgate zone.
One ticket is good for 4 people per vehicle. No tickets will be sold at the shows, but tickets are still available at Live Nation.