This weekend, Ruoff Music Center is hosting three live concerts for fans calling it "Live from the Drive-In." Live Nation rolled out this new series to allow fans to enjoy summer concerts while still being safe.
All the shows will be in-person performances. The artists include Brad Paisley, Jon Pardi and Yacht Rock Revue.
It's been months since Ruoff hosted a concert. These shows will be the first events of the year for the amphitheater.
Fans will pull into the gate and be directed to a parking spot based on their ticket. Spots are first-come, first-serve based on the ticket.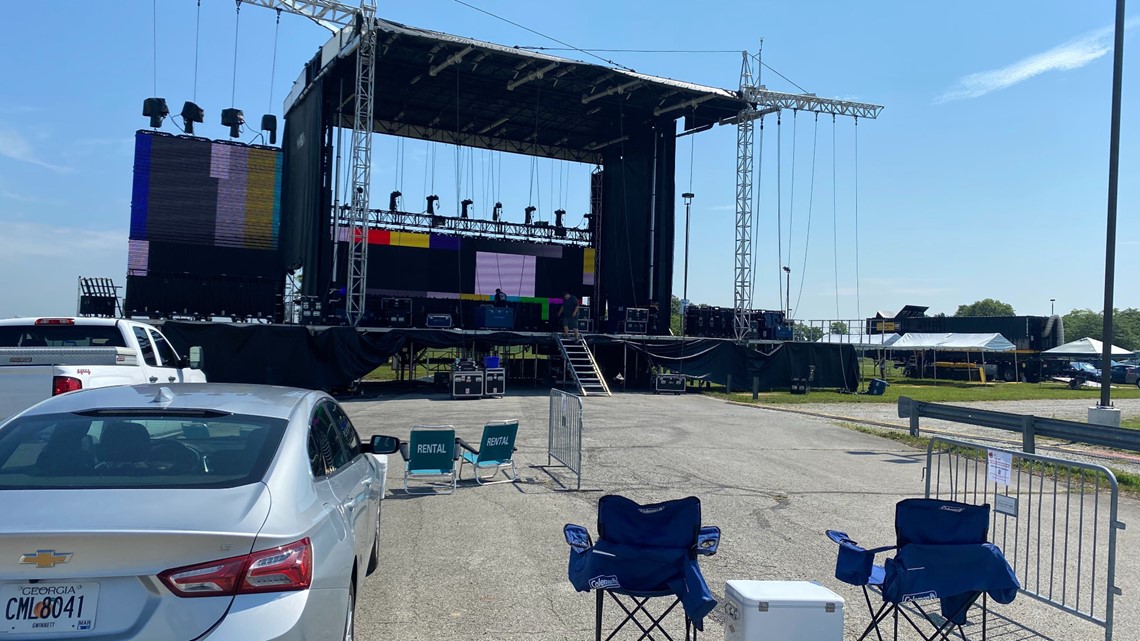 Each parking spot comes with a tailgate area when fans can set up chairs. Groups are separated by one buffer space for social distancing.
Outside food and drinks are allowed into the venue, but there will also be an opportunity to purchase food and non-alcoholic drinks through contactless delivery.
Each show begins at 8 p.m. and gates open at 5:30 p.m.
The parking lot fits 1,000 vehicles each night.
Masks are not required at the venue but are encouraged when you arrive.
Bathrooms will be available to attendees and sanitized every 20 minutes.
Tickets are still available at Live Nation. No tickets will be sold at the shows.