INDIANAPOLIS — Thursday's latest updates on the coronavirus pandemic.
Pacers-Suns game postponed
The Pacers vs. Suns game scheduled for Saturday in Phoenix has been postponed. The Pacers said the postponement was due to ongoing contact tracing within the Suns' program.
IU and Michigan State game postponed
The Indiana University and Michigan State basketball game this Sunday has been postponed.
A release from IU said it was due to COVID-19 issues with the MSU team.
The schools will work with the Big Ten Conference to reschedule the game.

The Hoosiers will host Purdue tonight and will play at Iowa on Jan. 21.
250,000 Indiana seniors schedule to get vaccine
More than 250,000 Hoosiers ages 70 and older have scheduled appointments to receive their first dose of COVID-19 vaccine as of noon Thursday.
That includes more than 125,000 people ages 70 to 79 who scheduled their vaccines Wednesday, the first day they were allowed.
These numbers do not include anyone being vaccinated in long-term care facilities.
Individuals age 70 and older make up about 11 percent of the state's population but 42 percent of COVID-19 hospitalizations and 78 percent of deaths.
Eligible Hoosiers can register for the vaccine by clicking here, calling 211 or contacting one of Indiana's Area Agencies on Aging. A caregiver or family member can make the appointment for someone who is eligible.
Vaccines are free, but insurance may be charged an administrative fee.
Appointments for the second dose will be made at the clinic when the first dose is administered.
ISDH daily update
The Indiana State Department of Health reports 4,411 new cases and 40 more deaths. That brings the state's total to 578,494 positive cases and 8,830 total deaths. The state reports another 372 probable deaths from the virus.
There have been a total of 6,271,603 tests administered to 2,792,291 Hoosiers in the state.
From Jan. 1 to Jan 7, the positivity rate was 15.3 for all tests and 26.3 for unique individuals.
In the latest update of county metrics, all but 19 of Indiana's 92 counties were in the red advisory level. Those 19 counties were in orange.
US unemployment claims jump to 965,000 as virus takes toll
The number of people seeking unemployment aid soared last week to 965,000, the most since late August and evidence that the resurgent virus has caused a spike in layoffs.
The latest figures for jobless claims, issued Thursday by the Labor Department, remain at levels never seen until the virus struck. Before the pandemic, weekly applications typically numbered around 225,000. Last spring, after nationwide shutdowns took effect, applications for jobless benefits spiked to nearly 7 million — 10 times the previous record high. After declining over the summer, weekly claims have been stuck above 700,000 since September.
In addition to the first-time applications for unemployment aid last week, the government said Thursday that 5.3 million Americans are continuing to receive state jobless benefits, up from 5.1 million in the previous week.
Marion County under 'red' advisory due to rise in cases, positivity rate
Marion County has been downgraded to the "red" advisory level after a rise in positive cases and 7-day positivity rate put the county over the threshold.
Marion County reported 551 cases per 100,000 residents, which is well above the 200 cases or more to warrant the "red" advisory level. The county also reported a 7-day positive rate of 15.93 percent from all cases, which is above the 15 percent mark to classify a county as "red."
The Indiana State Department of Health's county metrics map is updated Wednesdays at noon and reflects data through the previous Sunday.
Latest US, world numbers
There have been more than 23.07 million confirmed cases of COVID-19 in the United States as of 3:30 a.m. ET Thursday, according to Johns Hopkins University. There have been more than 384,000 deaths in the U.S.
Worldwide, there have been more than 92.37 million confirmed cases with more than 1.97 million deaths and 51.02 million recoveries.
The real number of people infected by the virus around the world is believed to be much higher — perhaps 10 times higher in the U.S., according to the Centers for Disease Control and Prevention — given testing limitations and the many mild cases that have gone unreported or unrecognized.
For most people, the coronavirus causes mild or moderate symptoms. For some, especially older adults and people with existing health problems, it can cause more severe illness like pneumonia, or death.
70+ Hoosiers now eligible for vaccines
Hoosiers age 70 and older are now able to schedule their COVID-19 vaccinations. The Indiana State Department of Health made the announcement Wednesday morning.
Eligible Hoosiers can schedule their shots at ourshot.in.gov by following these steps:
Click on the link in the red box near the top of the page that says "Click here to find a vaccination site."
Select the county you live in.
Select a vaccine clinic available in your county.
Select the blue link that says "Click here to register."
Select the group you belong to (People 70 years or older), and enter your date of birth.
Certify that you are 70 years or older.
Click "Schedule an appointment."
Dollar General announces plans to pay employees to get COVID-19 vaccine
Dollar General announced plans on Wednesday to pay its front line employees the equivalent of four hours worth of service to go out and get a COVID-19 vaccine.
The Tennessee-based company said it wanted to remove barriers for its employees so they won't have to choose between receiving a vaccine or coming into work. Dollar General said that health care personnel and long-term care facility residents are currently receiving the vaccine, but essential workers, which includes its employees, could be next in line.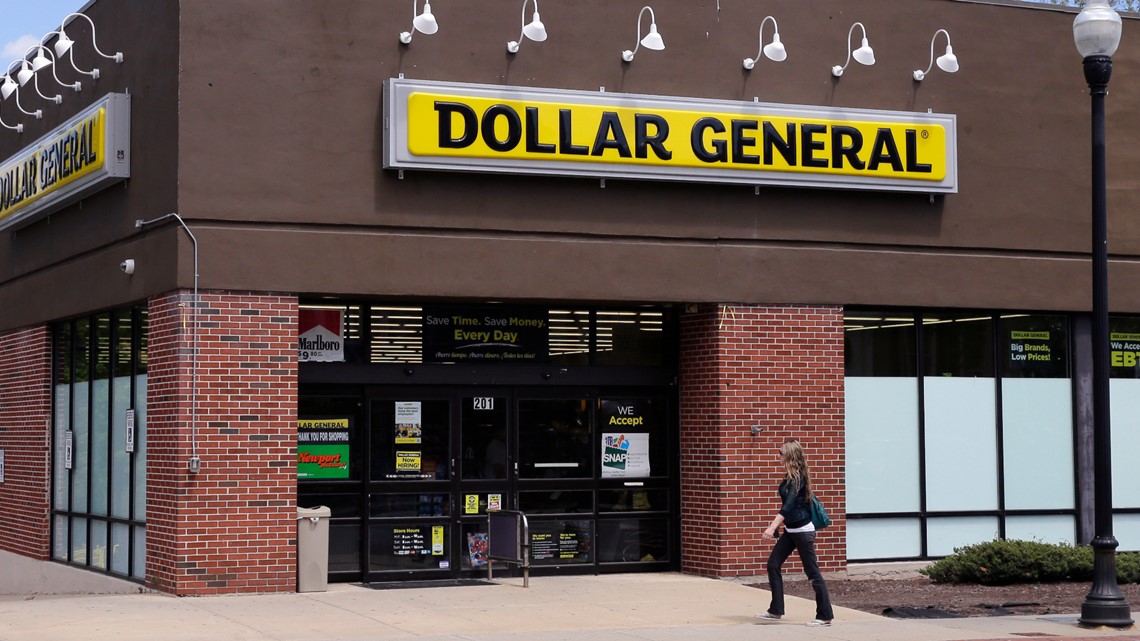 "We understand the decision to receive the COVID-19 vaccination is a personal choice, and although we are encouraging employees to take it, we are not requiring them to do so," Dollar General said in a statement.
The chain is one of the first retailers to offer compensation for employees who get vaccinated.
Dollar General operates almost 17,000 stores across the U.S. in 46 states. The Washington Post reports it currently has about 157,000 employees.