INDIANAPOLIS — It was a crime that shocked the city.
Amanda Blackburn, 28 years old and expecting her second child, was attacked in her home on the northwest side of Indianapolis. Her husband, Pastor Davey Blackburn, came home and found his wife naked and unconscious.
Their home was burglarized, but their first child was unharmed.
Since that day November day in 2015, three men have been linked to Amanda Blackburn's murder.
Investigators say it was Larry Jo Taylor Jr. who pulled the trigger. The two other men charged in the case took plea deals and agreed to testify against Taylor, who is facing 14 charges, including murder.
Verdict
On Thursday afternoon, a judge found Taylor guilty of murder in Blackburn's death.
Taylor was found not guilty on two robbery charges, but the judge found Taylor guilty on the 12 other charges he was facing.
"We're grateful for the verdict. But we have been trusting in both the Lord and the system," said Amanda Blackburn's father, Phil Byars.
"I feel very relieved. It's always a relief to know the truth and to be able to be as assured as we are after experiencing what we experienced this week. It's been a long journey for our family," said Davey Blackburn.
Taylor was sentenced 86 years.
"We are pleased with today's verdict and that we are finally able to bring justice for Amanda and her family. It has taken a tremendous amount of patience and grace to get to this moment," Marion County Prosecutor Ryan Mears said in a statement. "This case would not have been possible without cooperation from the community and their continued support over the past several years."
Taylor is also charged with murder and rape and two separate crimes that happened just a week before Amanda was killed. The prosecution says they will likely wait until after Taylor is sentenced for Amanda's murder before moving forward with those other cases.
Diano Gordon, who was an alleged accomplice of Taylor's in the Blackburn robbery and killing was sentenced to 30 years after Taylor's conviction. Gordon will serve 25 years in prison and five years probation.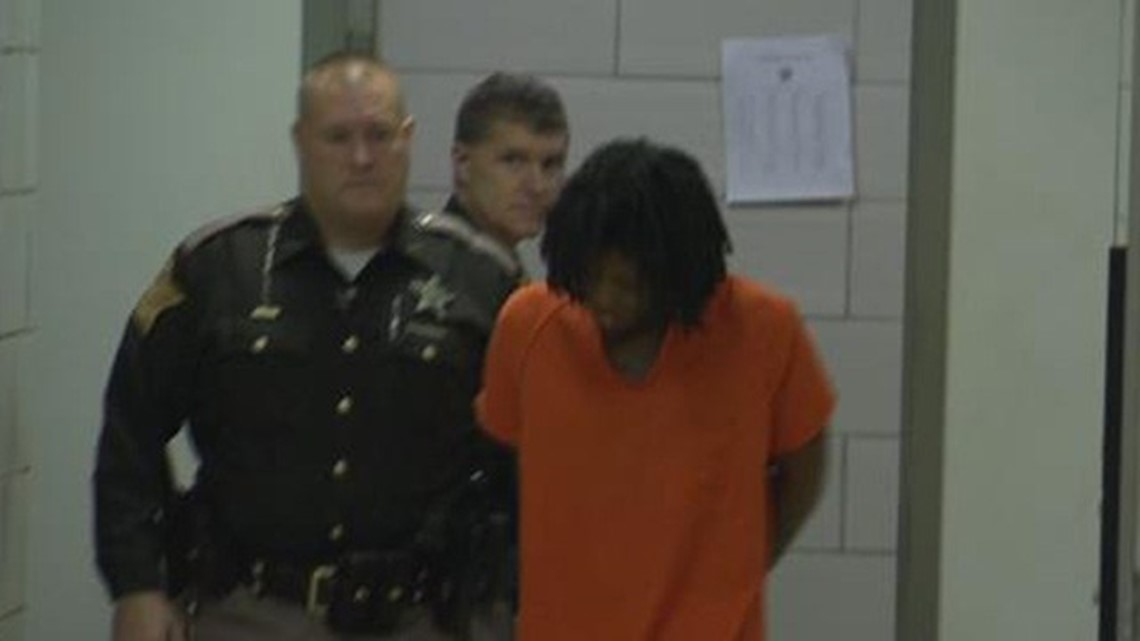 Amanda Blackburn's husband testifies
On Monday, Davey Blackburn took the stand in Taylor's trial.
Before the trial, Amanda Blackburn's family and friends huddled in prayer before entering the courtroom.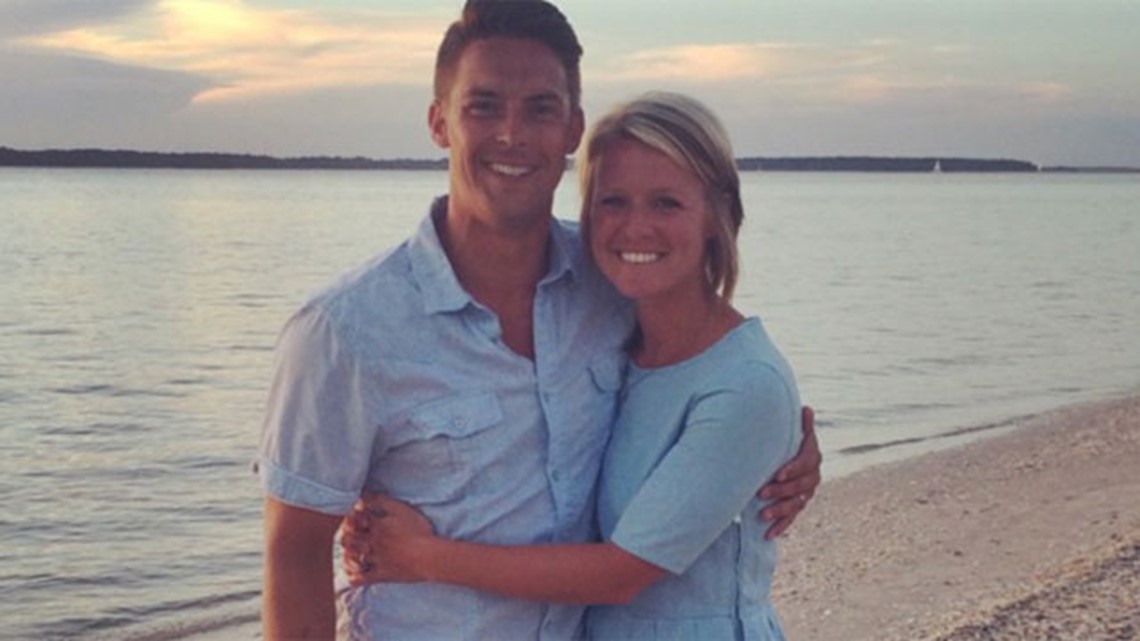 Davey Blackburn testified that he got up around 4:30 a.m. on Nov. 10, 2015, read his Bible, then went to the gym at about 6 a.m. He said he left the door unlocked because they only had one house key at the time and it was on his wife's key ring.
Blackburn said he was at the gym for about an hour. He was on the phone with a friend when he came home, so he stayed in the driveway so his conversation didn't wake his pregnant wife or their toddler.
He entered the house after 8 a.m.
Blackburn told investigators he found Amanda face down, naked on the floor near the fireplace and Christmas tree. She was unconscious and bleeding. He called 911.
Prosecutors allege that Taylor and two accomplices, Jalen Watson and Diano Gordon, went on a crime spree that morning, burglarizing an east side apartment and stealing a car, then ransacking and stealing TVs from a home across the street from the Blackburn house on the northwest side.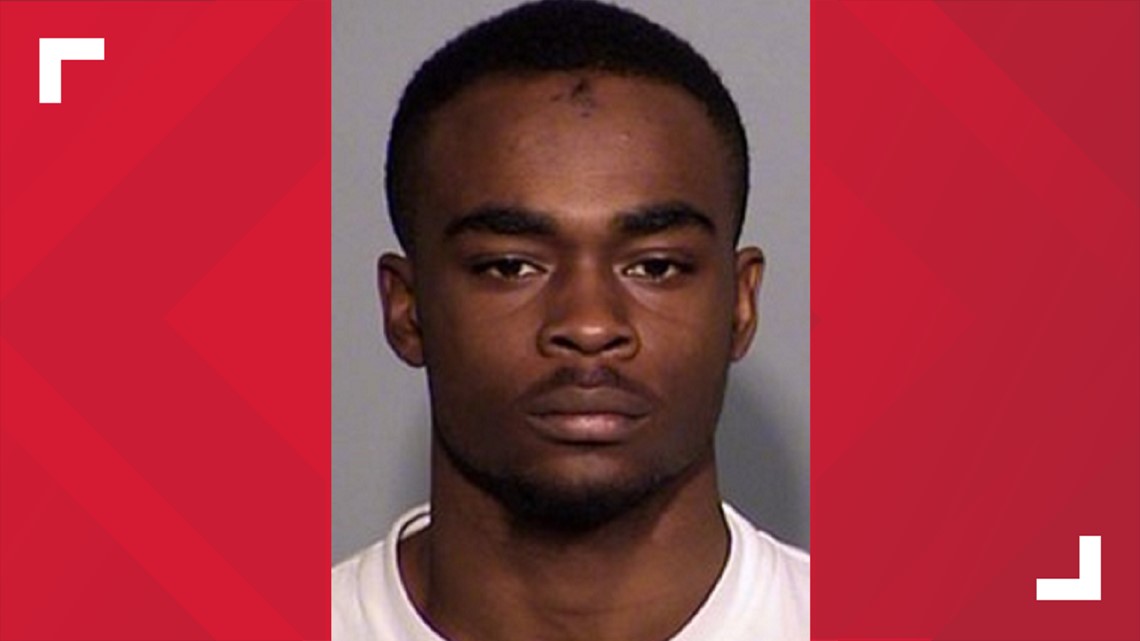 They allegedly saw Davey Blackburn leave and decided to burglarize his house.
The prosecution says cellphone and bank records indicate Watson and Gordon tried to withdraw cash at ATMs while Taylor was still at the house with Amanda, demanding a PIN for her bank card.
Taylor allegedly told his accomplices, "I smoked her."
The defense says the evidence will show reasonable doubt over who had possession of cellphones and from where calls were made.
2 accomplices testify against Taylor
Two admitted accomplices that have already taken plea deals testified Wednesday against Taylor in his bench trial.
Jalen Watson and Diano Gordon both admitted their involvement in a string of three burglaries in the early morning that day, but they both said Taylor is the one who shot Amanda Blackburn in the head.
Watson testified first. He said that in the Blackburn house, they found a billfold and split the cash among the three of them. They also took a credit card. Then, they discovered Amanda and her toddler son were in the house. They talked about taking her to an ATM to get cash. Amanda refused to leave the house, dropping to the floor.
Watson and Gordon both testified that they left in a stolen car while Taylor stayed at the Blackburn house. Watson said Taylor was armed with a .38 revolver.
They drove to two ATMs. The first transaction failed, but they withdrew $400 at a second ATM location.
Both accomplices say that when they went back to pick up Taylor in the neighborhood, he told them that he killed Amanda.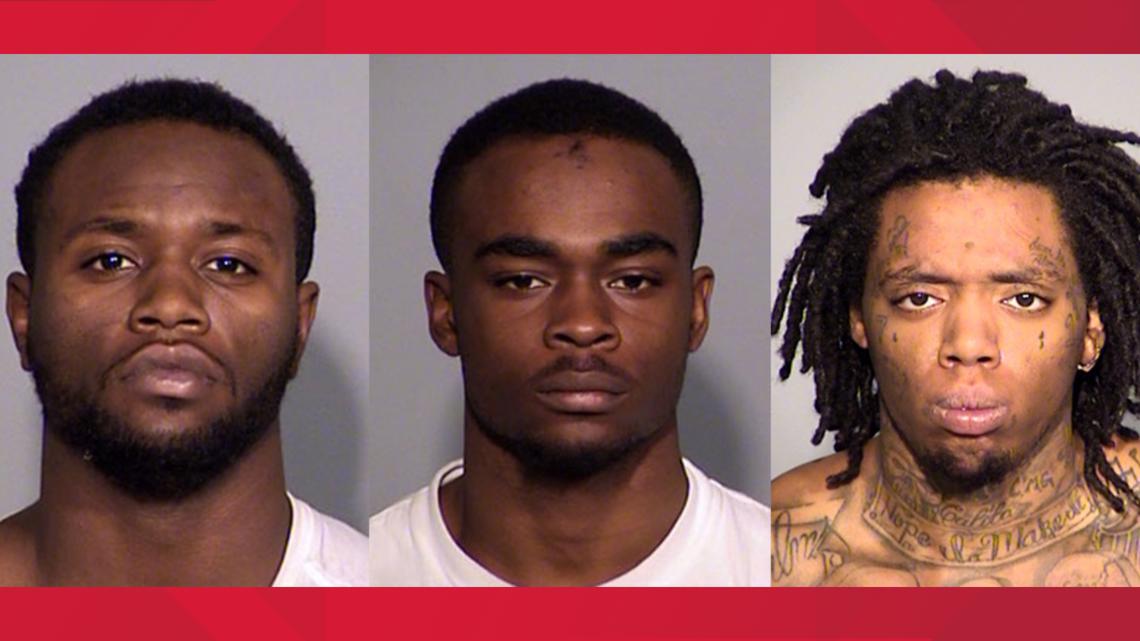 Watson testified that Taylor told them he tried to have sex with Amanda. When she refused, he shot her in the head. Watson said he was stunned. He just wanted quick cash and would never want anyone to get hurt or even be in homes they burglarized. Watson said he would never commit a sexual crime.
Gordon testified that Taylor said, "I smoked her," but he didn't believe Taylor.
Gordon said that in a later conversation with another group of people, Taylor said that Amanda tried to attack him, and he shot her in the head. Gordon had seen TV news reports about the murder and now believed Taylor.
Both accomplices admitted to initially lying about their involvement. Watson said Taylor sent him a threatening text to keep his mouth shut or else. Watson said when he gave his initial statement to police and denied any involvement, he could hear Taylor in another room being questioned by police. Watson confirmed that he only admitted involvement in the crime spree after a plea agreement, which reduced his potential sentence from over 100 years to no more than 30 years and required him to testify against Taylor. Watson received a 29-year sentence.
Gordon confirms he was told by a deputy prosecutor that he could help save his friend, Watson, and himself if he cooperated with investigation. But if he went down for murder, he would never see his family again.
Gordon said he lied at first to protect his close friend, Watson. The defense pointed out that Gordon agreed to testify against Taylor only after knowing his buddy, Watson, already had a plea deal to testify. Gordon and Watson were able to communicate in the Marion County Jail. Gordon read Watson's statement before giving his own. Gordon cooperated with the prosecution, knowing murder charges would be dropped and his sentence would range 10-30 years. Gordon said part of the reason he eventually agreed to testify was so the Blackburn family would know the truth. Gordon has not been sentenced yet.
Watson and Gordon both testified that before they entered the Blackburn house, the three men burglarized an east side apartment, stealing car keys and stealing a silver Chrysler Sebring. That home had a security system that captured photos of the three men. Watson and Gordon both identified themselves and Taylor in the photos while testifying.
Gordon testified Taylor said he was going to kill the sleeping woman in the apartment, but Gordon and Watson stopped him from going back to the bedroom.
They drove the stolen car to the northwest side to an apartment where the mother of Watson's child lived. That was not far from the neighborhood where the Blackburn family lived.
Watson and Gordon both testified that they broke into a house next to the Blackburn residence through the back patio room. They stole TVs, a laptop, a bag of oranges and a pink sweater. They also drank alcohol from the house. They put the TVs in the trunk of the stolen car they had pulled into the garage. Taylor told them he saw a man leaving the house next door, so they decided that would be their next burglary target.
Davey, his new wife, his parents, Amanda's parents, and several other family members and friends have filled the courtroom gallery all week.
The prosecution and defense agreed to a bench trial (where the judge hears evidence instead of a jury) after two mistrials involving problems with jurors that had learned details about the case or Taylor's criminal history. Taylor is charged with murder and rape in two separate crimes that happened just a week before Amanda was killed.
The state is expected to rest its case Thursday morning. The defense only plans to call one witness. Closing arguments could begin before lunch.