INDIANAPOLIS — A lot of lottery tickets go through Vicky Howard's hands.
"They're all guaranteed winners until you check them," joked Howard, who is a store clerk at Dinner Bell in Indianapolis.
Her hands are the only set the lottery ticket touches. They also pass through Kermit's, a stuffed frog she keeps next to her at the register.
"I take this ticket and I rub it all over it," Howard said.
Howard said Kermit is good luck, and that the proof is in the polliwog. On the entrance wall hangs some of winning ticket prizes their location has sold.
But if you want a little more than Kermit's alleged luck, the Hoosier Lottery tells you ticket information that could help. Consumers can find out how many top prizes are unclaimed on each game by visiting HoosierLottery.com.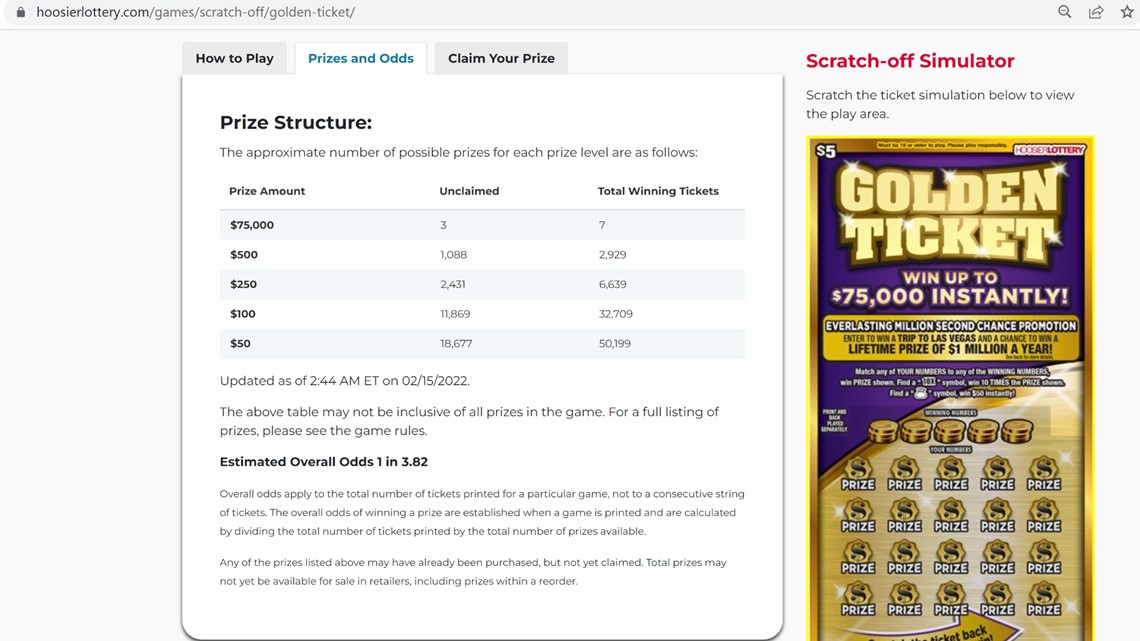 For example, the Golden Ticket scratch-off has three of its seven top prizes remaining.
A lottery spokesperson said games stay open until all top prizes are claimed, unless the game is unpopular or seasonal. Consumers can also find out the ticket's odds.
While the information is posted on the same Hoosier Lottery website, it's also on the ticket machines.
If you are a Powerball player, the Multi-State Lottery Association said roughly 80% of winners let the machine pick numbers for them.
"The reason the percentage is so high is because the majority of purchases are quick picks. If the majority of players selected their own numbers, we would expect to see a higher percentage of manual picks," the statement goes on to say.
Fun fact: Indiana people win the Powerball a lot.
A Hoosier Lottery spokesperson said Indiana leads the nation in Powerball jackpot wins with 39.
"The most recent win in Indiana was $435 million [$263.5 million cash, lump sum value before taxes] on Feb. 22, 2017."