INDIANAPOLIS — There are two words you now see posted more than ever before in central Indiana: "Now Hiring."
FedEx uses the words, saying send a text to apply. On the display window at a Ross Dress for Less department store, those same two words are next to a QR code, which jobseekers can scan to apply. Managers hope to get the attention of passersby with the same two words on the marquee outside a North Michigan Road Pizza Hut.
"We don't have enough employees," said James Poore.
For now, the same two words have become favorites of James Poore.
"We are hiring," said James Poore, "because we have guests coming in and we can't get them through fast enough."
Poore and his wife Pamela are in business together. They own and operate several McDonald's restaurants in Indianapolis and really need help.
"We have increased our pay, done a good job promoting our benefits, and why it's great to work here," he said.
The restaurant owners are so short on employees some days that they allow managers to keep the lobby closed when short-staffed. The Poores are not alone when it comes to filling empty job positions.
Flanner House has the same two words out front for teachers and bus drivers. So does Domino's Pizza and most of the Family Dollar stores in the Indianapolis area. In fact, 13News has learned that some stores have even closed earlier than scheduled because of the lack of clerks and store managers on staff.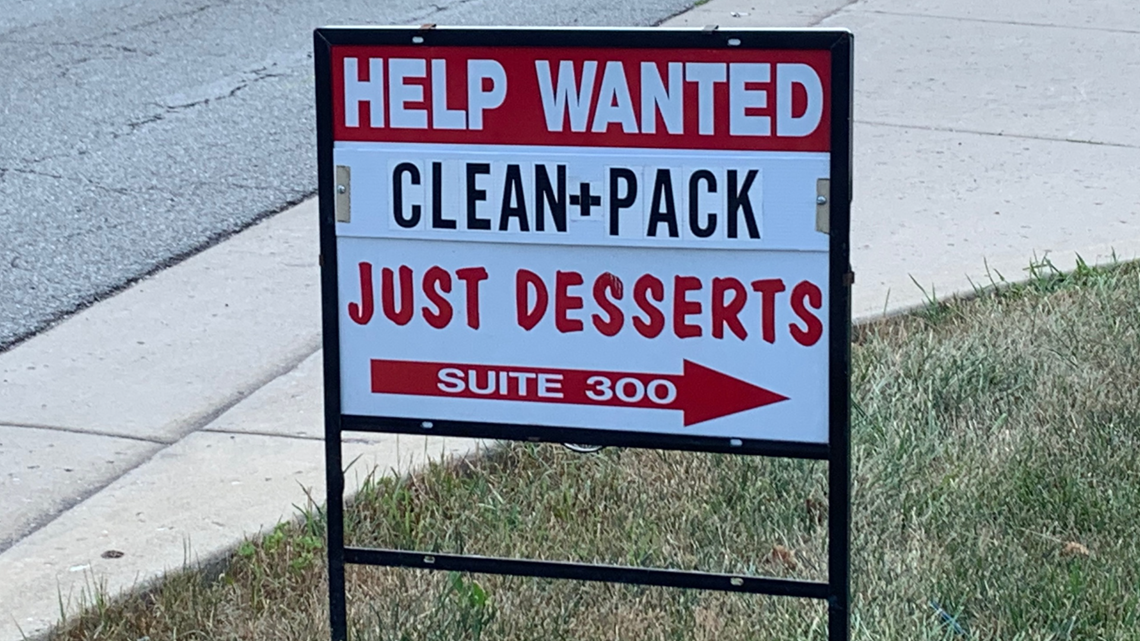 When it comes to trying to get the attention of the jobseekers, Dollar General uses the same two words with an exclamation mark. In some cases, employers across central Indiana are hiring on the spot.
The Poores hope their hourly pay is a draw for all ages, whether people are looking for part-time or full-time work.
"We need employees," said Poore, "One of the things we are doing, if you can work weekends, you will make a minimum of $13 (an hour)."
But that pay incentive may not be enough to compete for James and Pamela. Their restaurants are surrounded by other businesses willing to pay a little bit more.
Those two words on the sign for the northwest Indy company called America's Floor Source trying to fill warehouse jobs at $16 an hour. That's one reason when customers pick up food in the McDonald's drive-thru, the last thing they see is their job offer incentives posted on the window.
"We have so much more competition from an employment standpoint," James Poore said.