INDIANAPOLIS — If you shopped at any one of the 41 Meijers across Indiana over the weekend, you'll want to check your bank statement.
A system error charged customers for items they did not purchase.
"Our understanding is numerous retailers were affected," the company said in a statement to 13News.
Meijer said the problem happened last weekend, and was due to a credit and debit card technical issue with "processing partner" Chase Bank.
"While the issue has been resolved, we realize it caused tremendous inconvenience for some of our customers and we sincerely apologize for that. Chase has assured us that many of the customer accounts have already been credited, and any remaining affected customers should receive their funds in the coming days.
The system problems were not confined to just Indiana. Meijer representatives did not specify how many of the more than 240 stores across the Midwest were affected.
In a response to concerned customers on Facebook, Meijer said they've already issued refunds due to the technical glitch, but that shoppers should not expect to see those funds until Friday.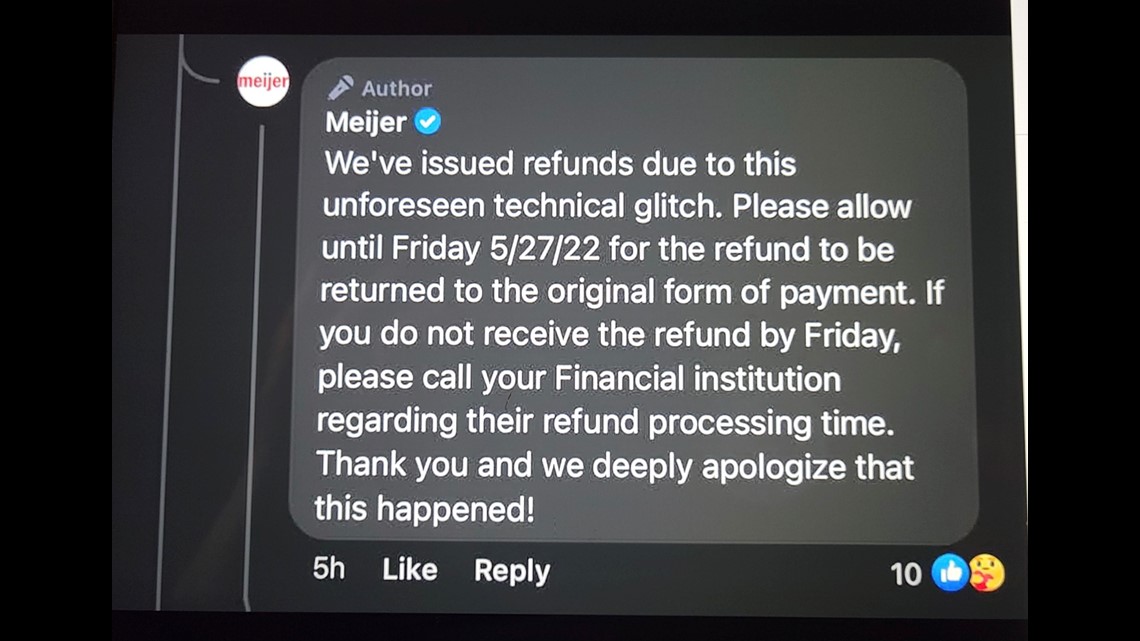 In the meantime, affected customers should also call their bank or financial institution and dispute the charge on their account.
Meijer did not disclose how many times the average customer was charged to 13News.