NEWPORT, Ky. — Mythical sea-dwelling creatures are making a splash into Indy's closest aquarium.
The Newport Aquarium announced Tuesday that mermaids will be swimming in its aquarium this fall for the first time in three years.
From Sept. 23 to Oct. 22, the magical creatures will play and entertain visitors up close.
"Mermaids is the kind of experience that goes beyond the normal to something that is truly extraordinary," said Rebecca Foster, executive director of Newport Aquarium. "When you see the look on a child's face when they see a real mermaid swimming underwater, it is nothing short of magic."
Coming from all around the world, the mermaids will also teach guests about their mission to protect our oceans and waterways from plastics and waste.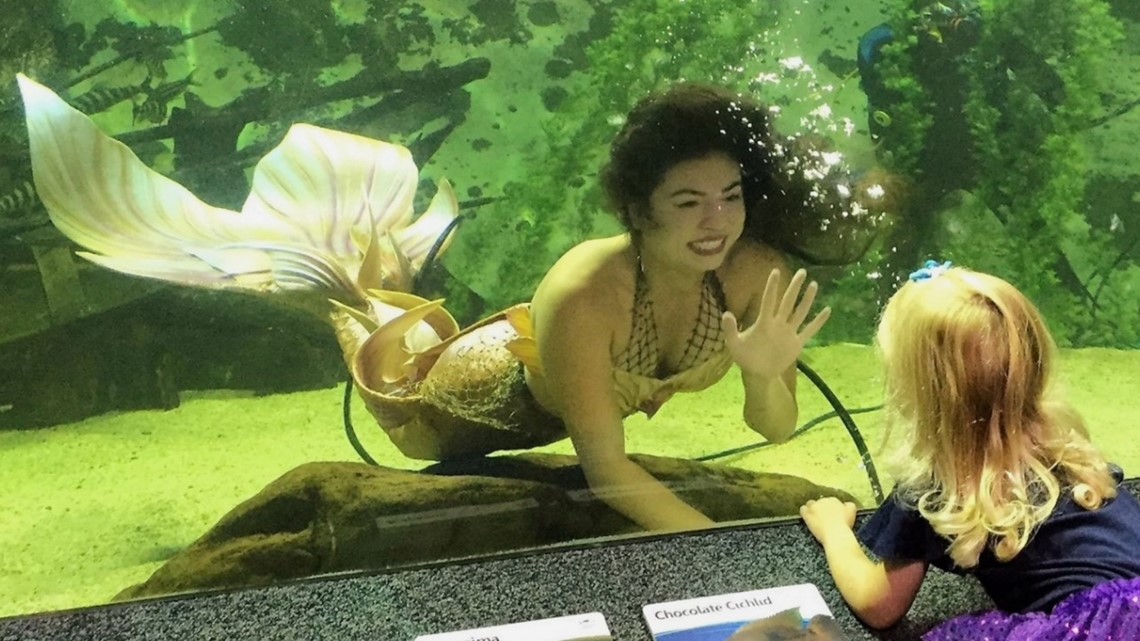 Visitors will also be able to explore Mermaid Cove, a new corner of the aquarium turned into their own tropical hideaway.
This special experience allows the mermaids to swim right up to meet guests for a photo, song or story.
Mermaids is included with general admission and Newport Aquarium memberships. They will not be swimming on Tuesdays and Wednesdays.
With the aquarium's plan-ahead-pricing program, tickets can be found at discounted prices when purchased early right here.