INDIANAPOLIS — There will be off and on showers tonight. The rain will end early Wednesday and it will be much colder. Temperatures on Wednesday will only be in the 40s. This means about 30 degrees colder than Tuesday.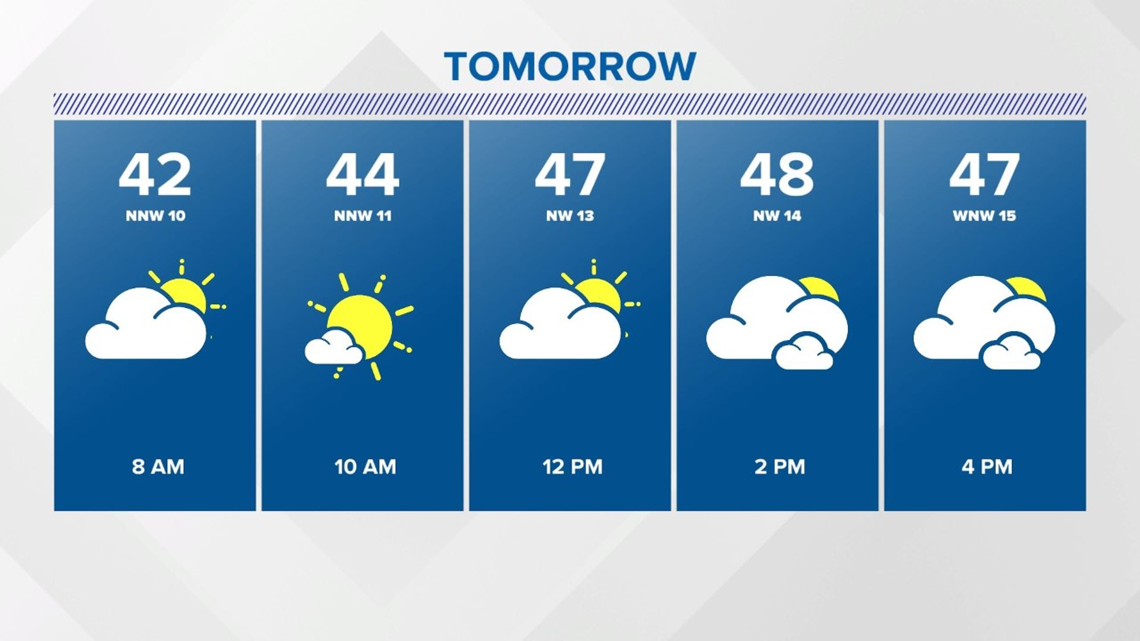 Speaking of cold, we are forecasting morning temperatures in the 20s and forecasting a hard freeze for Thursday and Friday mornings.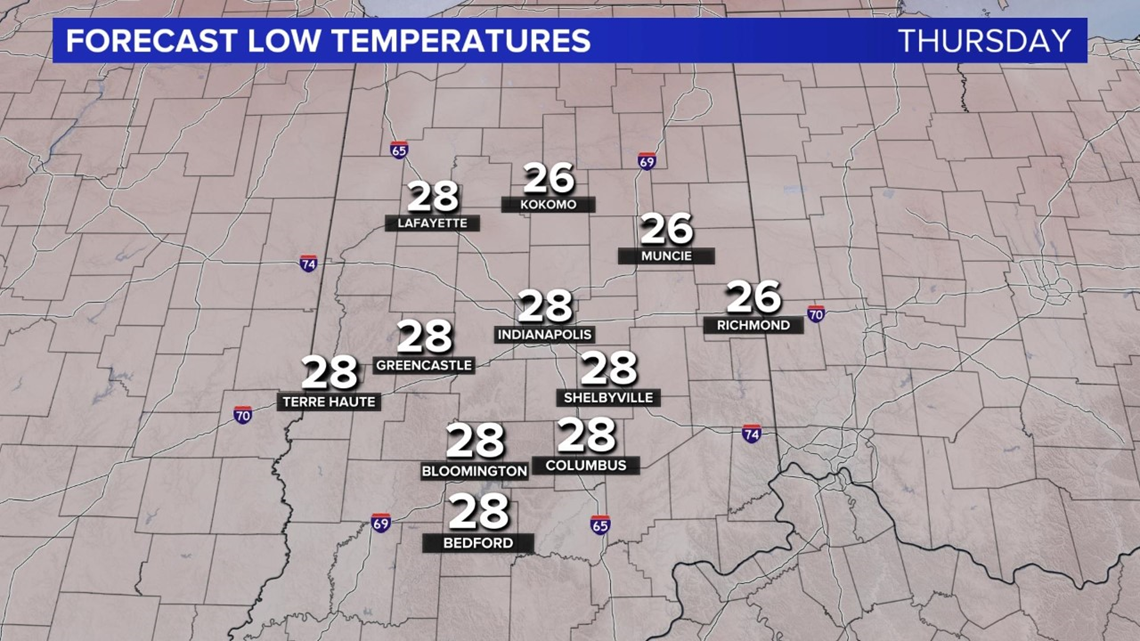 The growing season has started across the southern part of the state so a freeze warning is in effect for early Thursday. If there plants you want to protect, you will need cover them up or bring them inside. For the central part of the state, we are still a week or so away from the average last freeze date.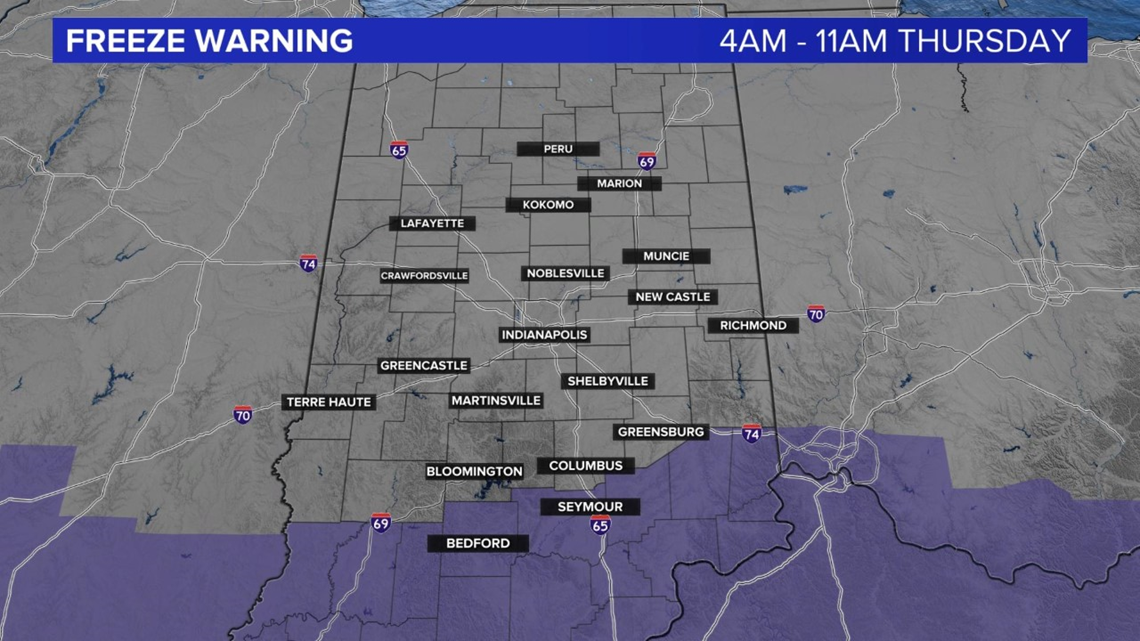 Afternoon temperatures on Thursday will only be near 40 degrees. It won't be as cold with mainly sunny skies on Friday as high temperatures will be near 50.
Warmer air returns for the weekend. There is some sunshine in the forecast for Saturday and Sunday. Highs will be in the 60s on Saturday and near 70 for Easter Sunday.