INDIANAPOLIS — A weak disturbance combined with a north wind coming off Lake Michigan will cause more snow showers overnight and early Friday. A quick coating may cause a few slick roads early Friday.
It will be a cold night with lows in the teens. Highs on Friday are forecast in the middle 20s.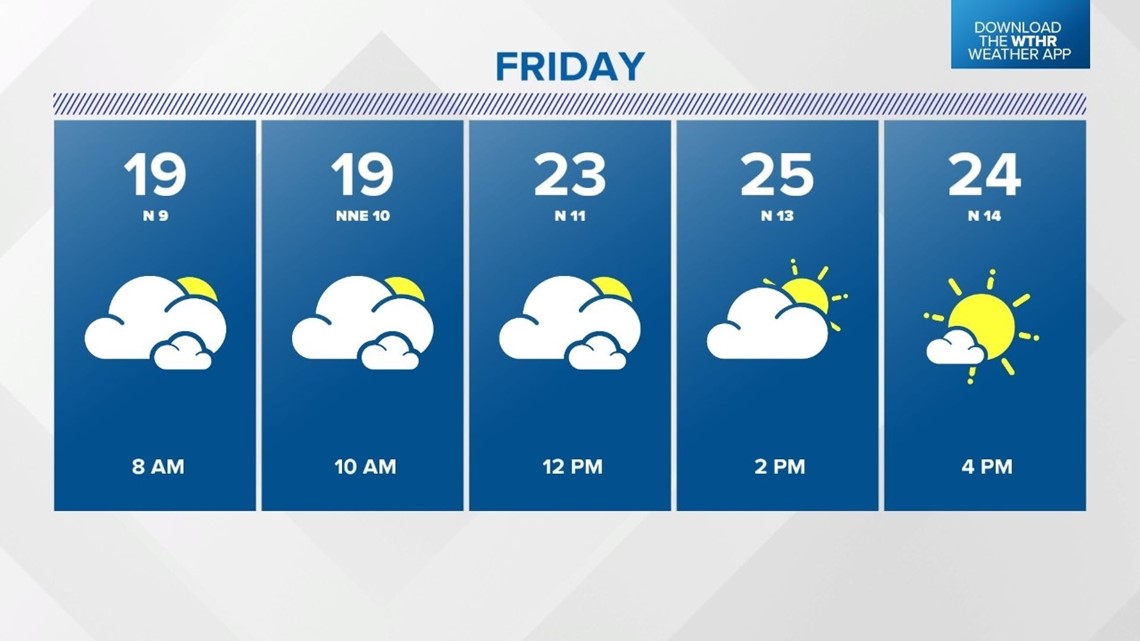 The weekend outlook includes some sunshine. It will be cold to start with Saturday morning near 10 degrees and highs in the upper 20s. Sunday will be sunny with highs 35 to 40 degrees. We all get into the 40s early next week. Monday will be dry with a few rain showers possible on Tuesday.
We will be tracking a high impact storm system for the middle of next week. Right now the latest data has rain and storms, wintry mix and snow all possible Wednesday and Thursday. Please stay tuned for updates next week.