Clouds increase overnight into Tuesday morning with an approaching disturbance from the southwest. While Tuesday won't be nearly as bright, high temperatures again make it into the 60s, but there will be spotty sprinkles and/or showers at times into early afternoon.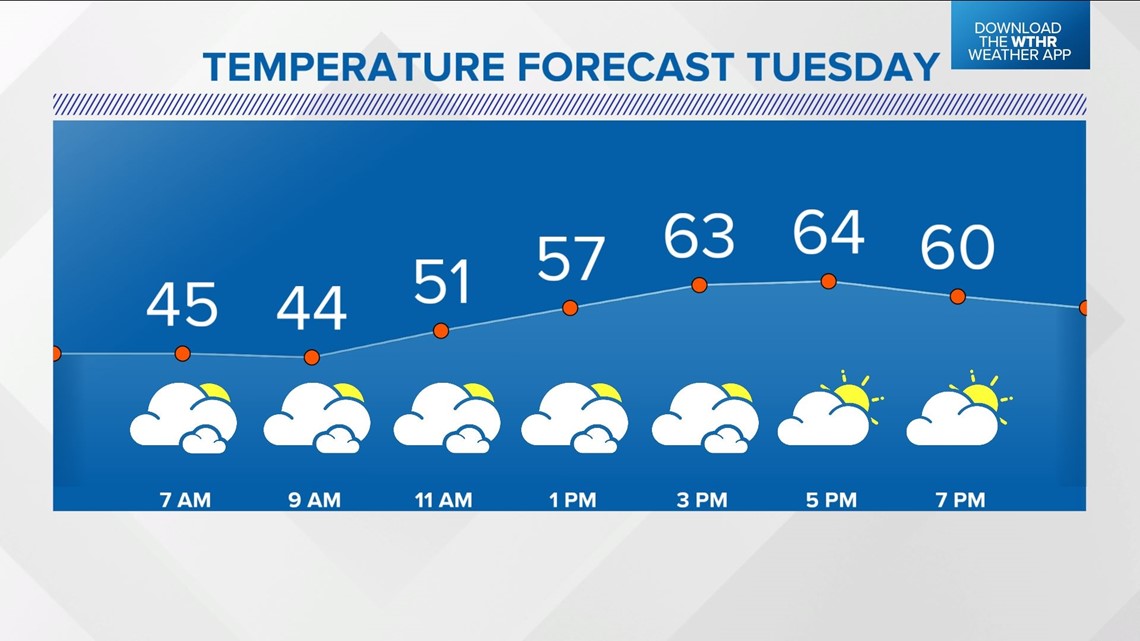 This feature drifts east for mid-week and even warmer air arrives Wednesday with sunshine and 70s, some 20°-plus above average. A balmy southwest wind remains persistent as we head into Thursday. We'll be positioned south of a boundary near the Michiana border and this paves the way for our warmest St. Patrick's Day in Indianapolis since 2012, which was the warmest on record at 77°.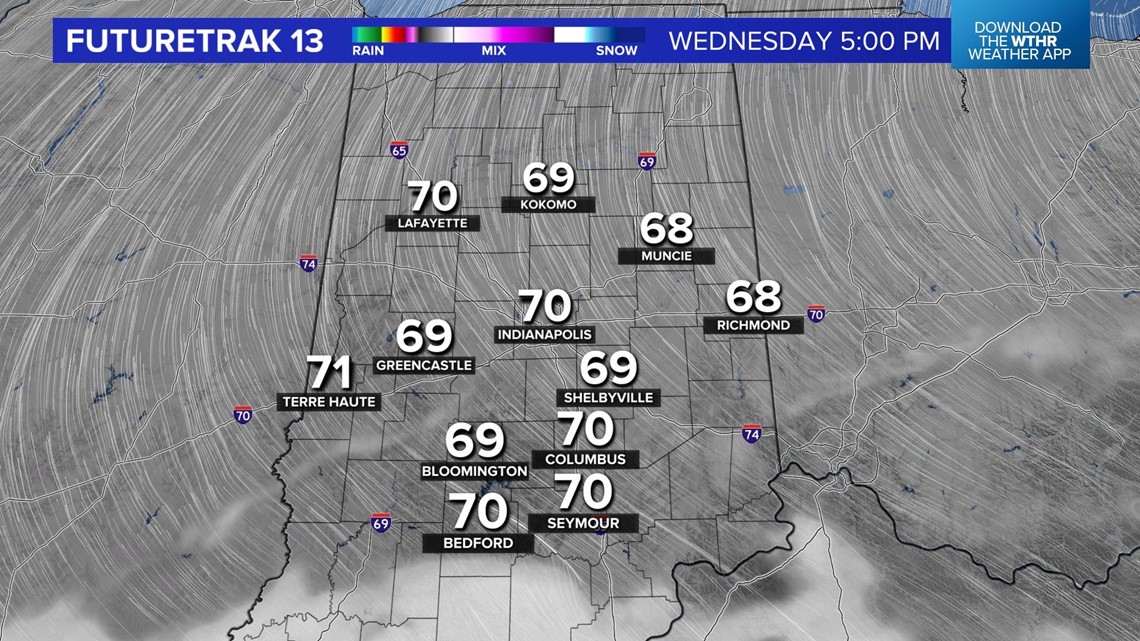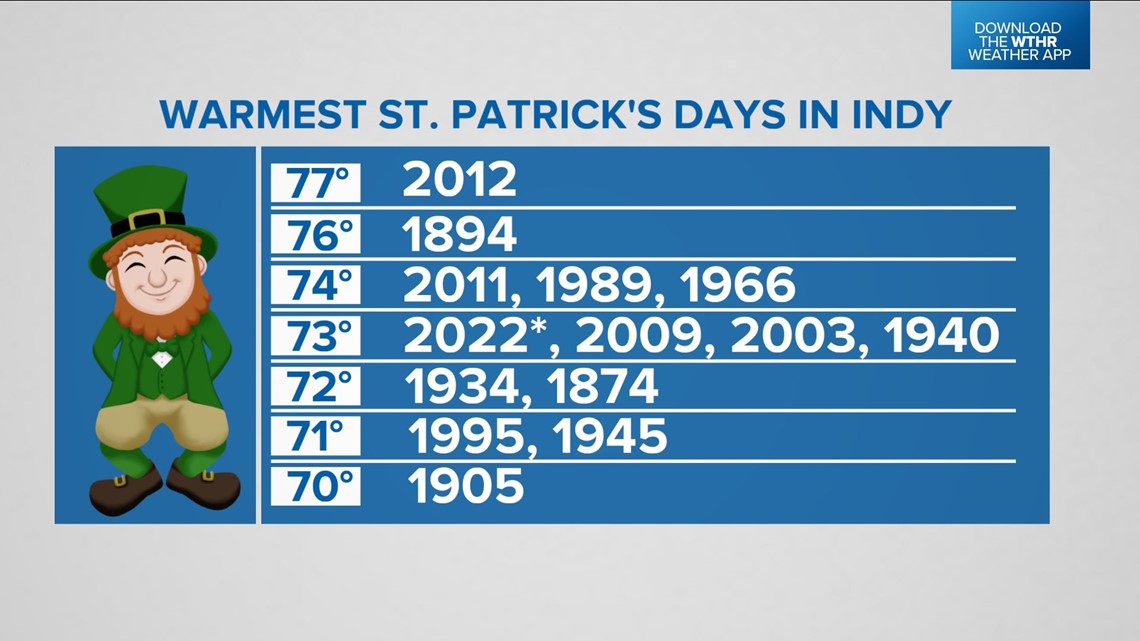 I don't think it will be that warm, but if the forecast high of 73° verifies, it will be only the 14th St. Patrick's Day in Indy at 70°-plus. Make plans accordingly, with the parade and NCAA first-round games in Indy on Thursday.
The aforementioned boundary begins south later Thursday evening and could possibly trigger some showers. Better chances of rain arrive Friday with a strengthening low-pressure system that delivers wind-whipped rain and much cooler air Friday into Saturday morning.
At this time, it appears this system exits quickly Saturday for sunshine emerging in the afternoon.