INDIANAPOLIS — There will be a quick warmup on Friday, with winds increasing out of the southwest from 5 to 15 mph. The southerly wind will kick up the moisture at the surface, allowing dewpoints soaring back into the upper 60s and low 70s.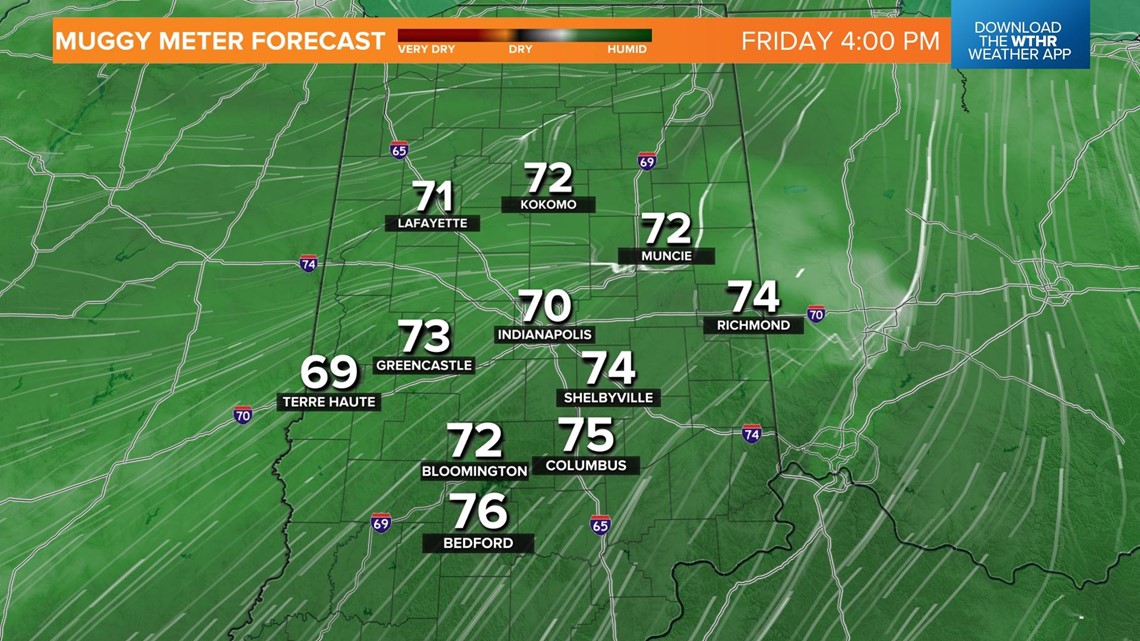 With the high temperatures, heat indices will be in the 90s to near 100°.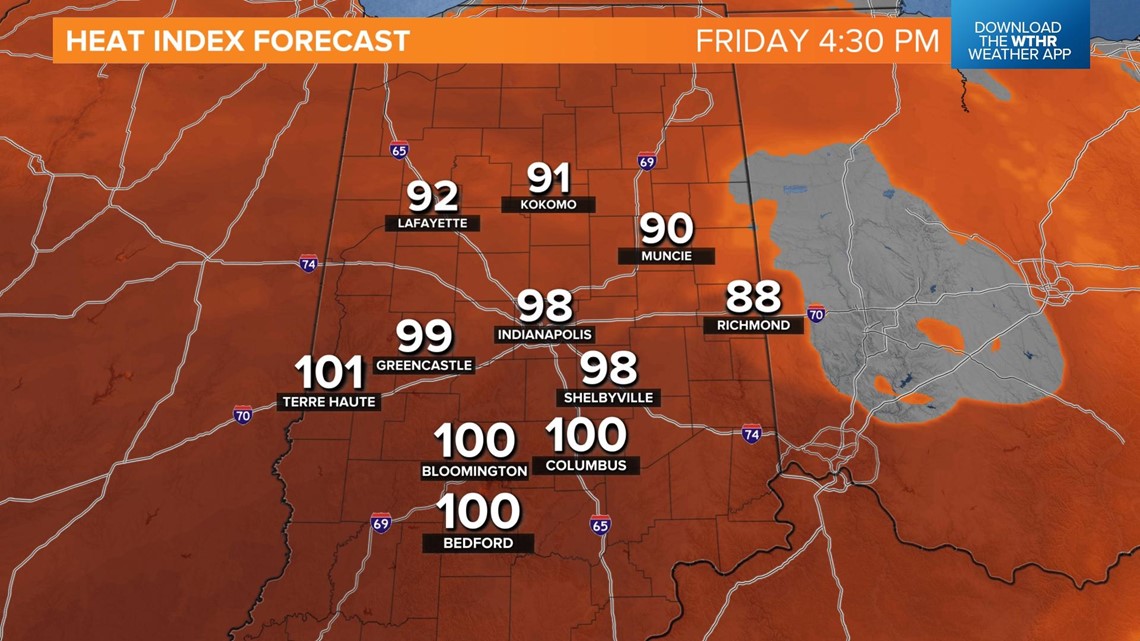 Afternoon highs soar into the mid-90s.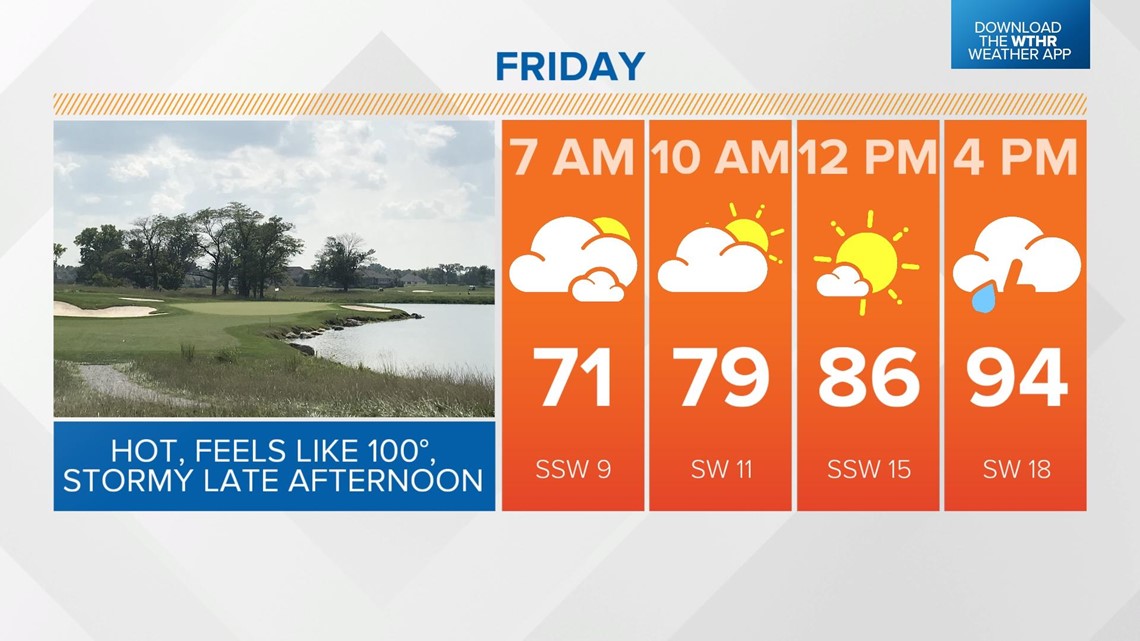 Thunderstorms will move in late afternoon. With the high heat and high humidity available, the atmosphere will be very unstable. This will help storms to ramp up to be strong and possibly severe. The Storm Prediction Center has all of central Indiana under a risk of severe weather, with the I-70 and I-74 corridor in the Enhanced level of storm potential.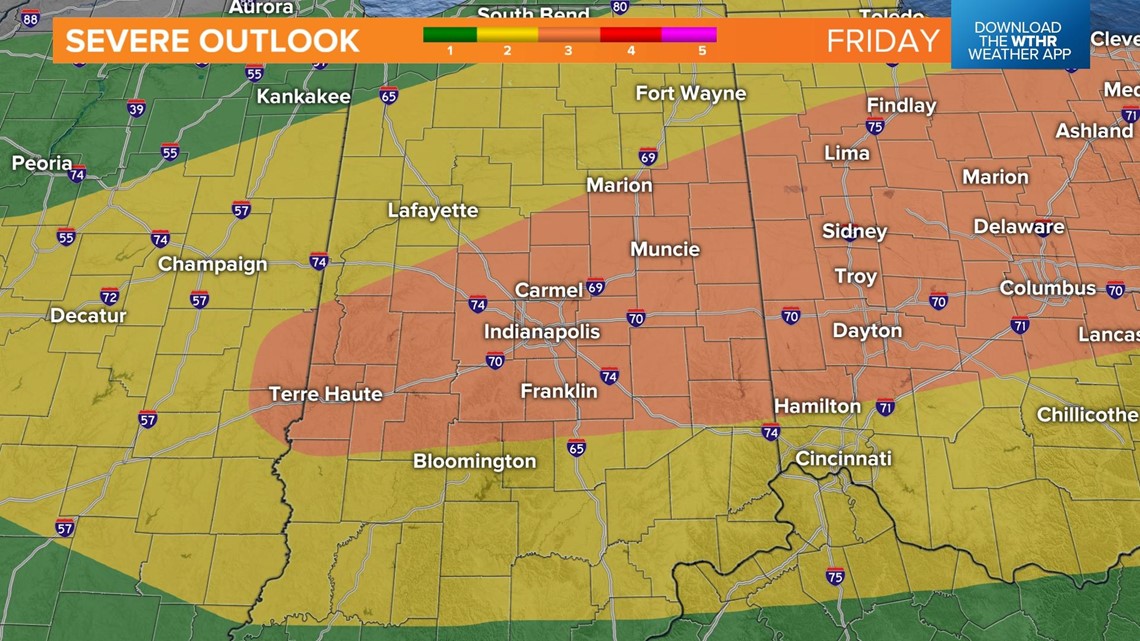 All severe threats are on the table, including damaging winds, large hail, flash flooding and even isolated tornadoes. There is a probability of 30% of storms with damaging winds within a 25-mile radius in the red area.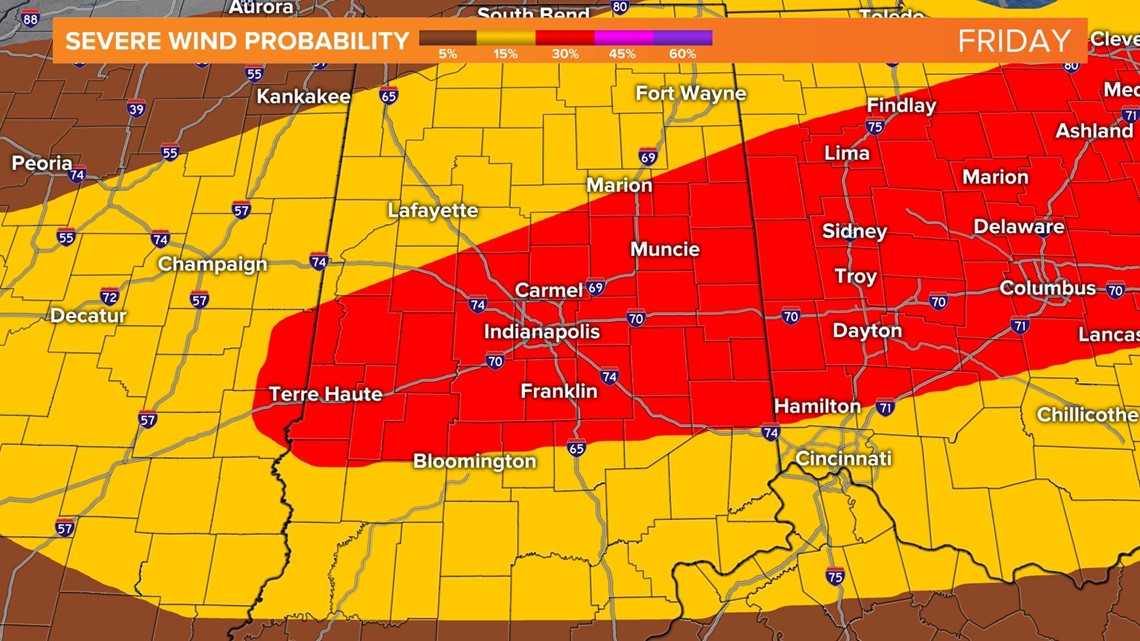 There is a 15% probability of severe hail (1"+) to fall within a 25-mile radius in the yellow area.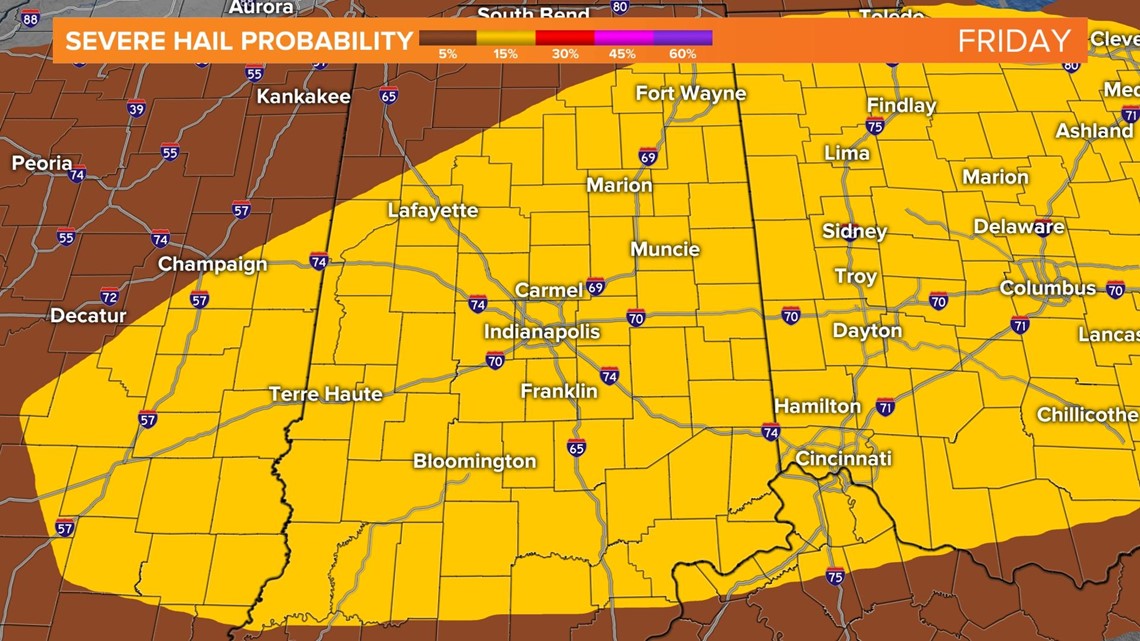 The time frame is looking like 5 p.m. Friday through 4 a.m. Saturday.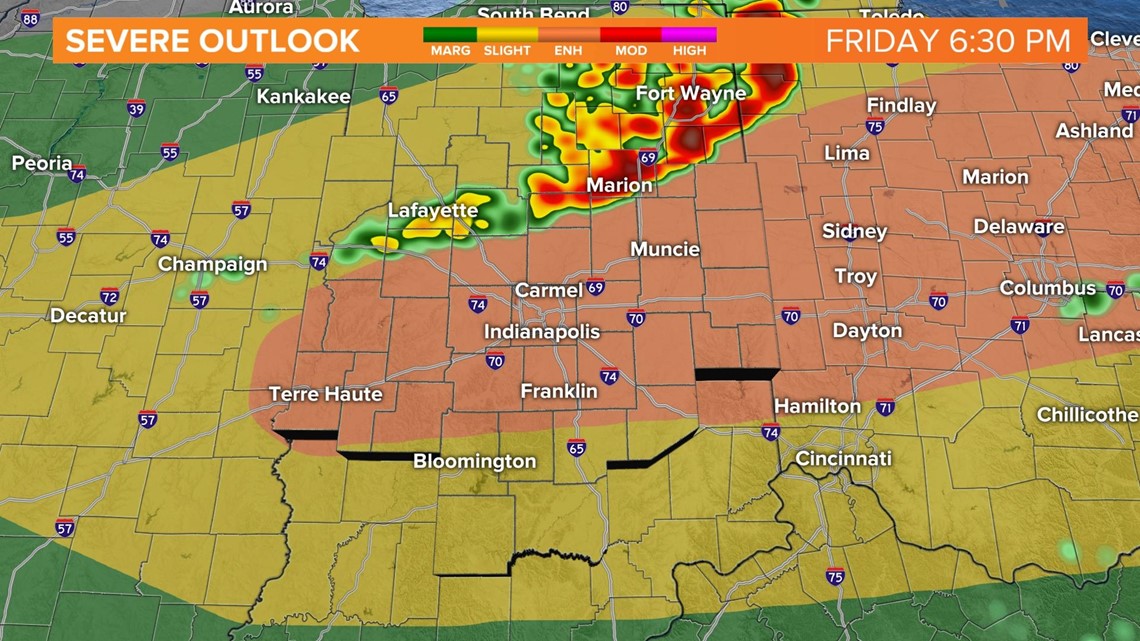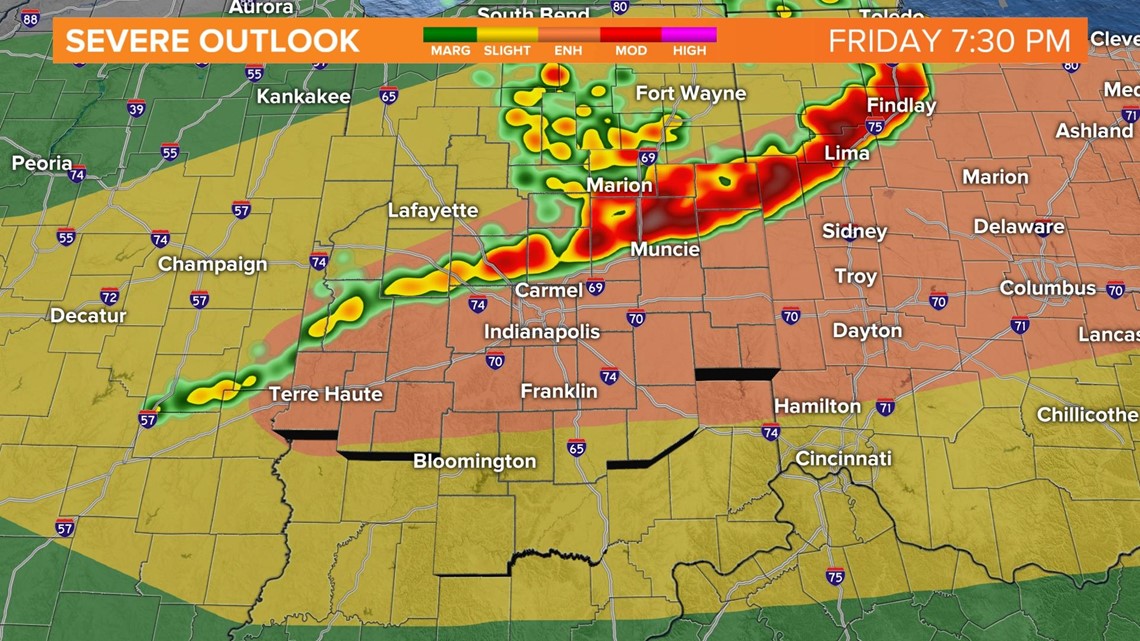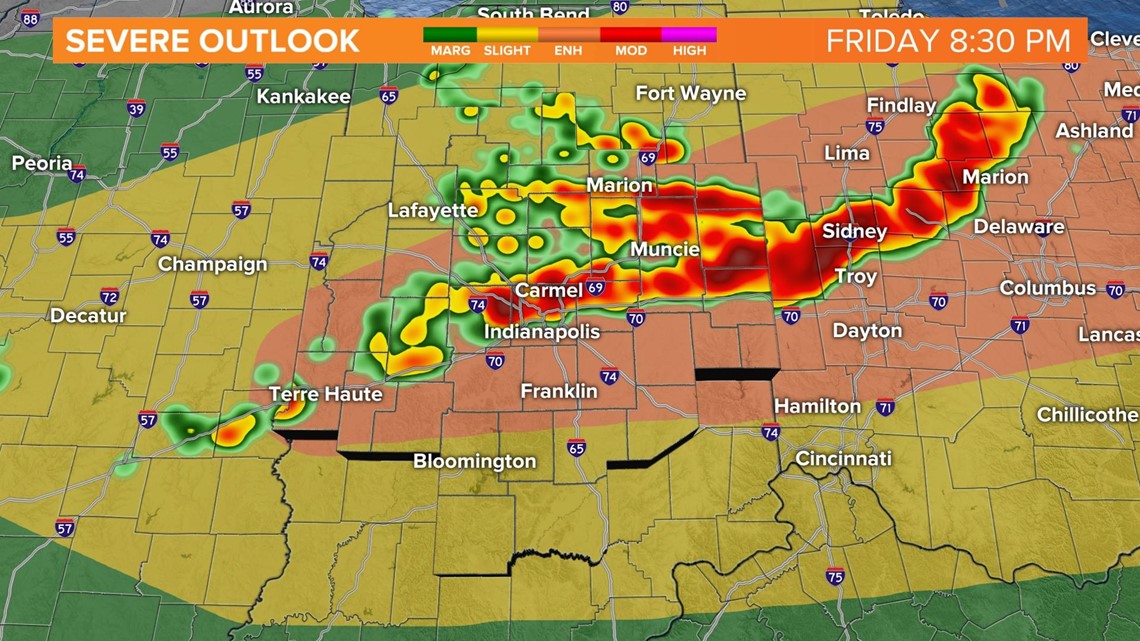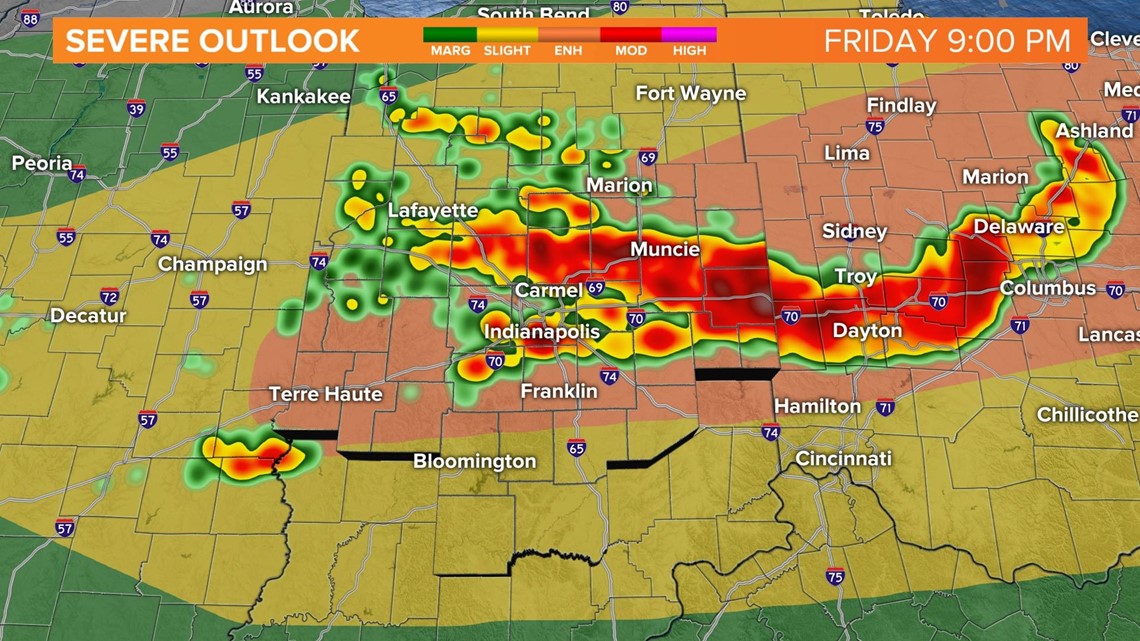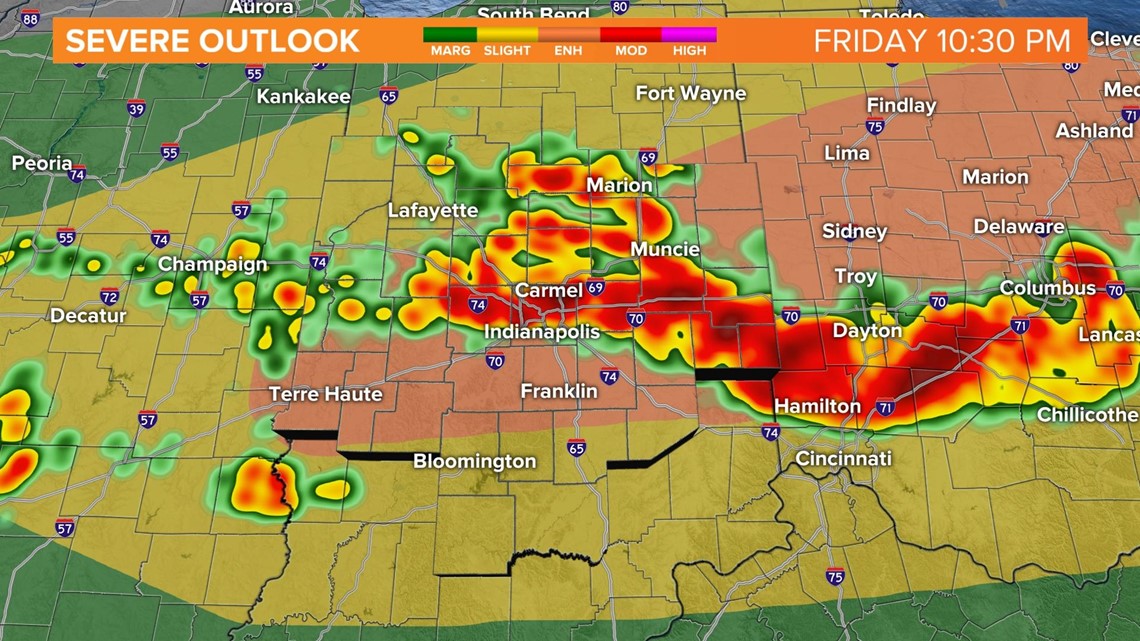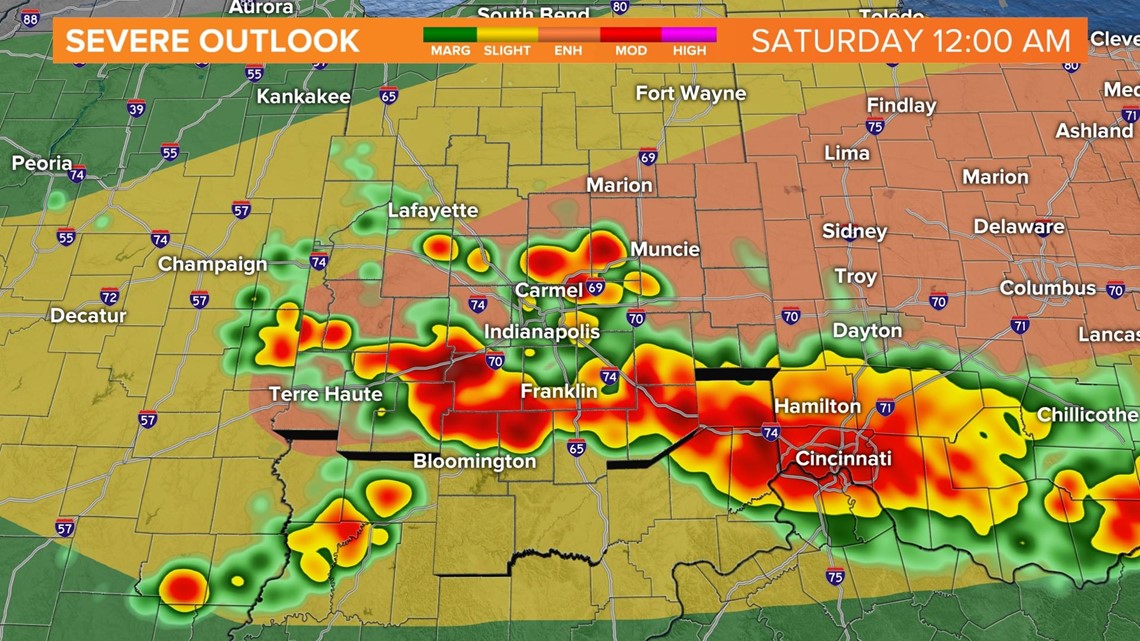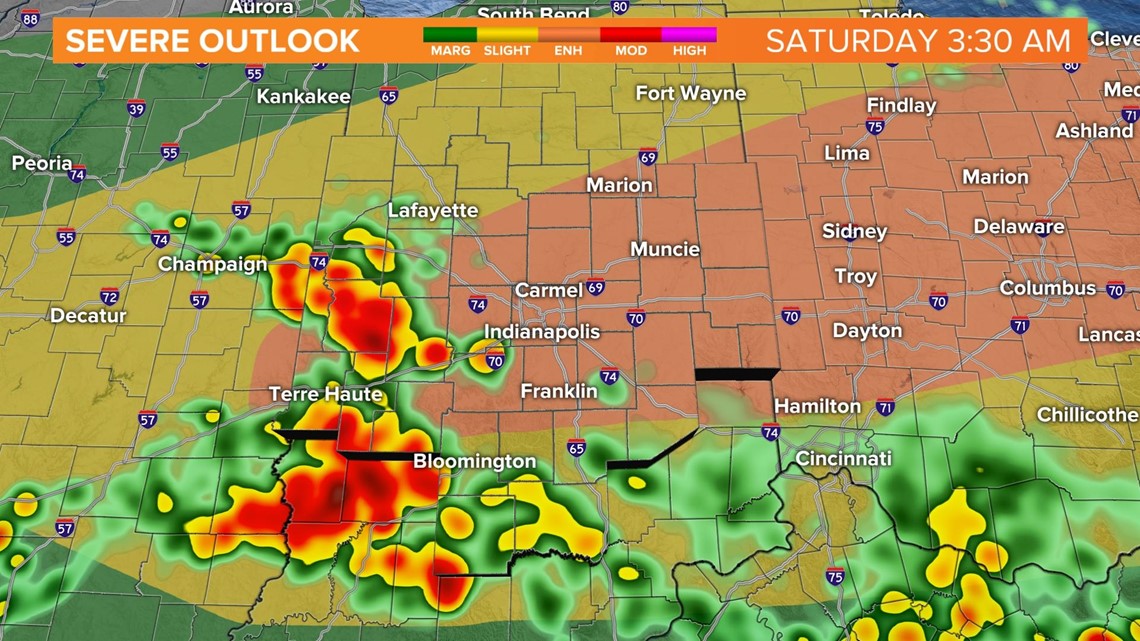 Please stay weather aware. Keep checking back for the latest updates.