INDIANAPOLIS — It's a muggy night in progress over central Indiana with humid lows in the upper 60s to near 70° Wednesday morning.
As expected, storms have taken some time to develop near the Mississippi River along a cool front. These won't cross the Illinois/Indiana line until well after midnight.
You should plan on scattered downpours and locally heavy storms around Wednesday morning with locally heavy rain and lightning being the main threats with any storms that survive the overnight trip from their current location. With summer camp season, it will be a good idea to monitor radar both early and late in the day.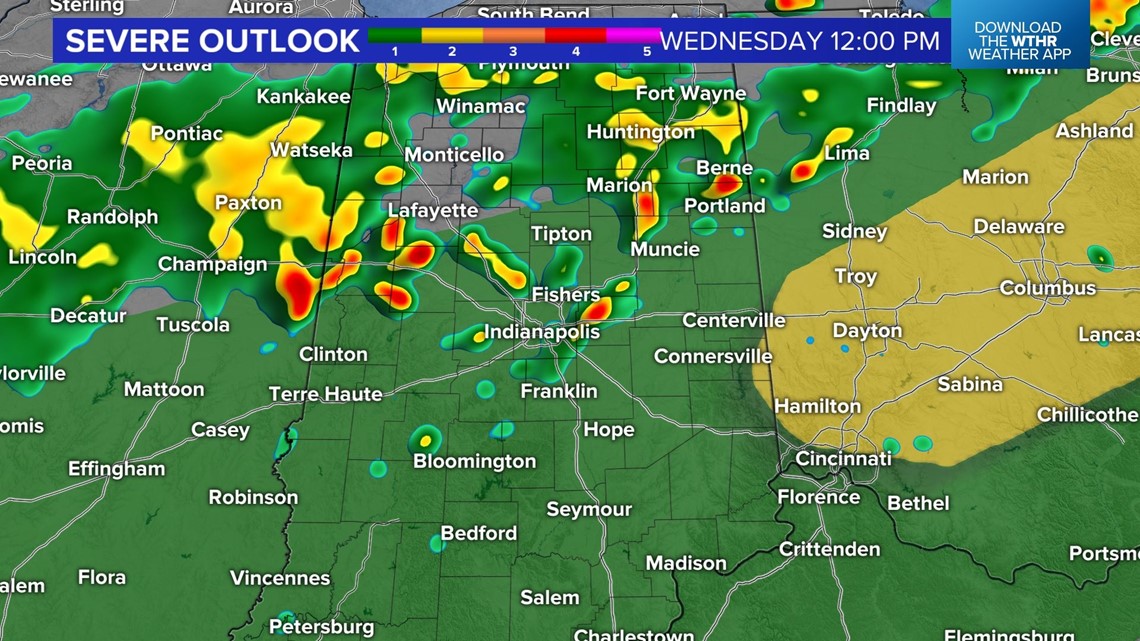 The Muggy Meter peaks with 70° dewpoints on Wednesday, so it's going to be miserably humid within the "air you can wear." This highly humid air fuels additional downpours/storms later in the afternoon within daytime heating and along an approaching cool front.
After early day downpours and storms, the early afternoon may see a quieter radar before the next round develops. The latest hi-res modeling suggests that will be after 3 p.m. Any storms that develop in the peak heating and muggy air will likely produce heavy rain/lightning with stronger cell possibly producing severe wind/hail.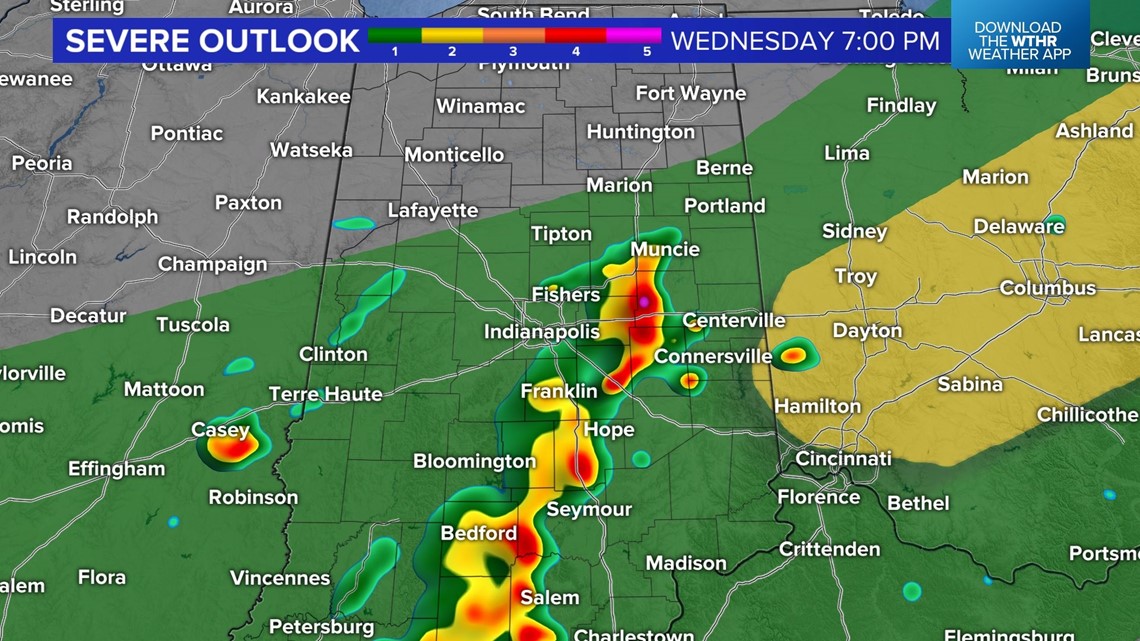 Additional downpours are possible along the slow-moving boundary late Wednesday night/early Thursday morning as an atmospheric wave moves across the front. This keeps the "morning rain/storm" forecast for Thursday in play, but with an expectation of decreasing clouds and dropping Muggy Meter heading into Thursday afternoon.
Noticeably less humid air Thursday evening sets the stage for comfortably cool lows in the lower 50s Friday morning the beginning of a pleasant streak of air for this weekend.