INDIANAPOLIS — The weather heats up and gets more muggy this weekend.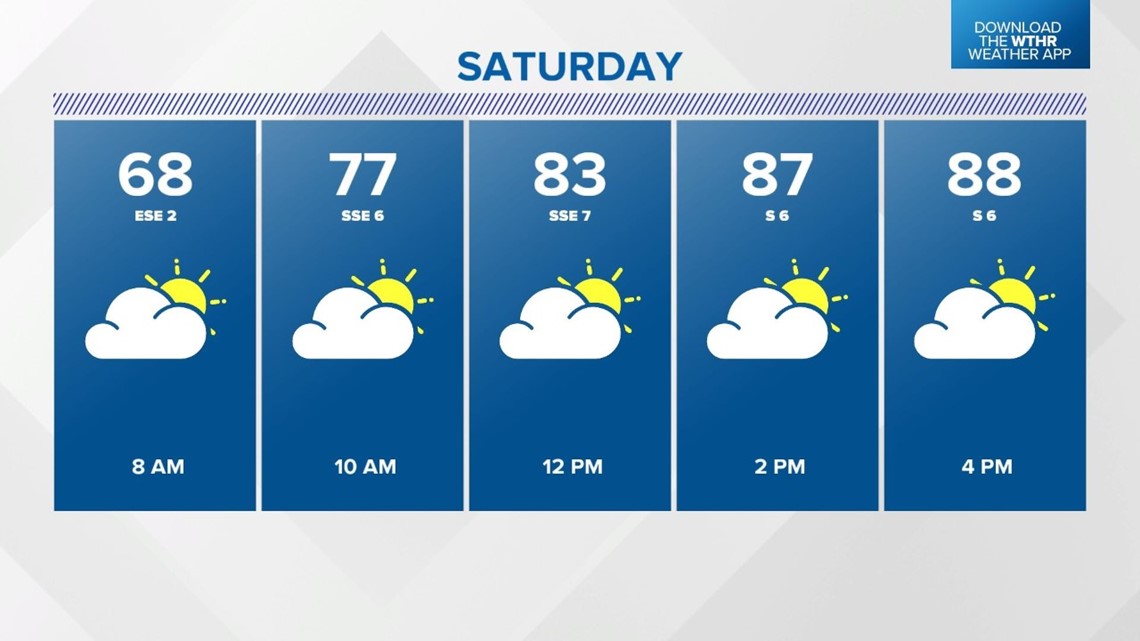 Highs will be near 90 on Saturday and Sunday. Sunday will be the muggiest day and a few storms are possible, too. Just check Live Doppler 13 Radar before outdoor plans on Sunday.
Here is the latest timeline with FutureTrak13. It won't rain all day, but a few showers and storms are possible between 6 a.m. and 6 p.m.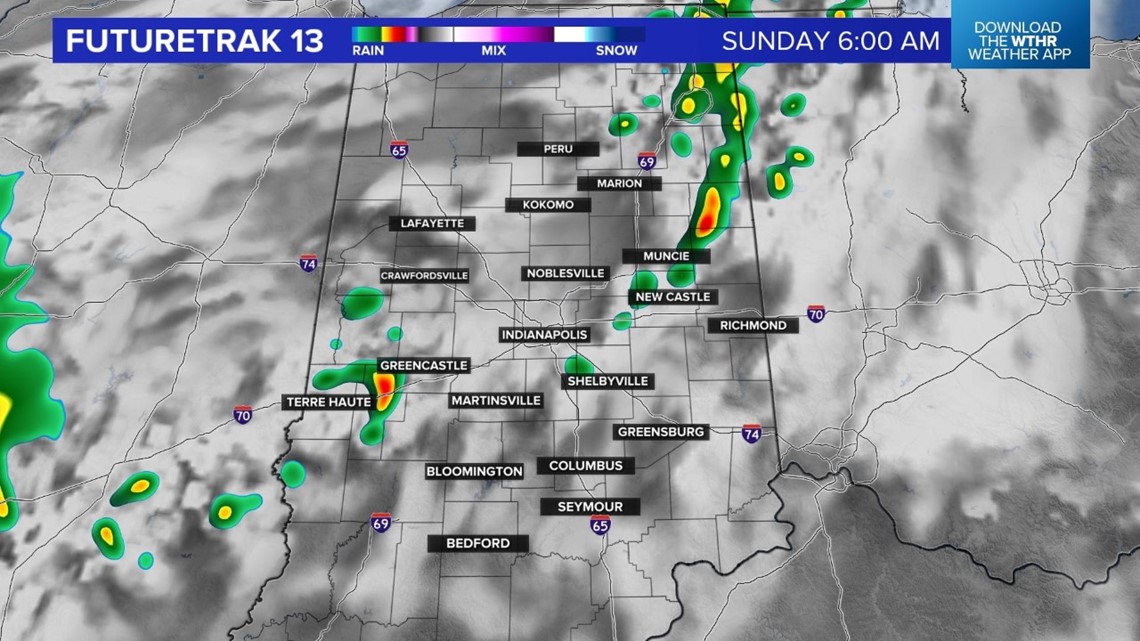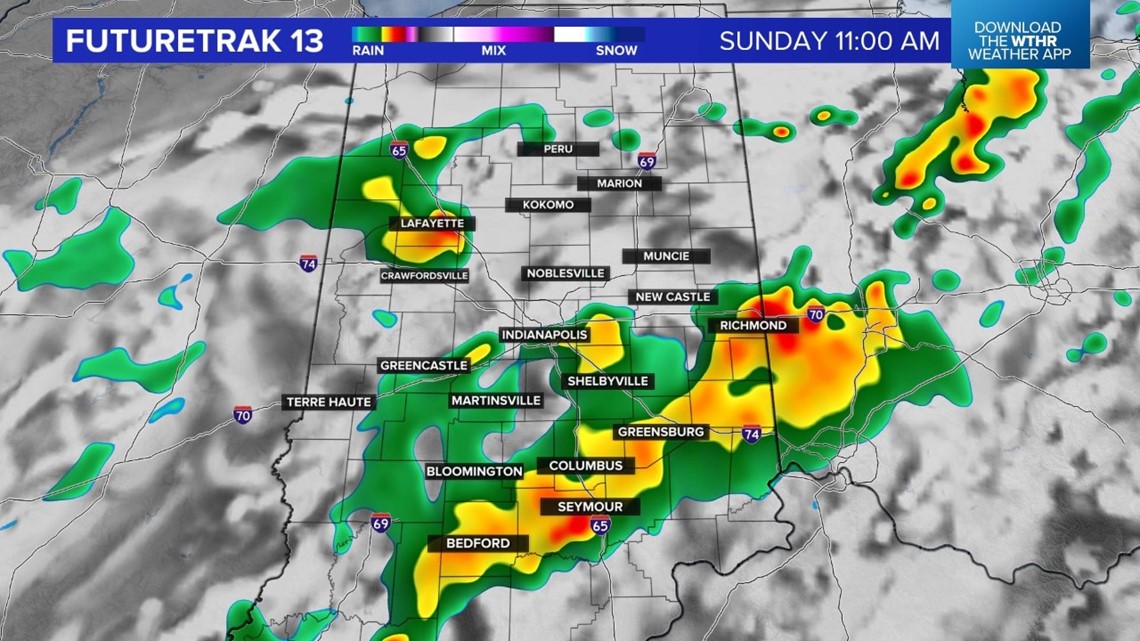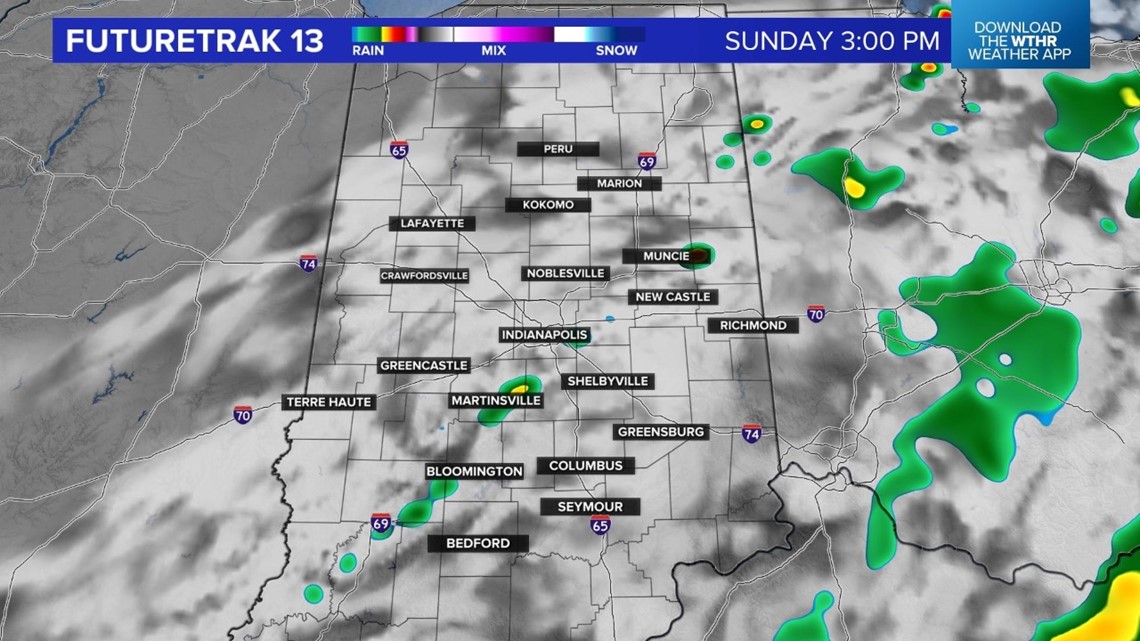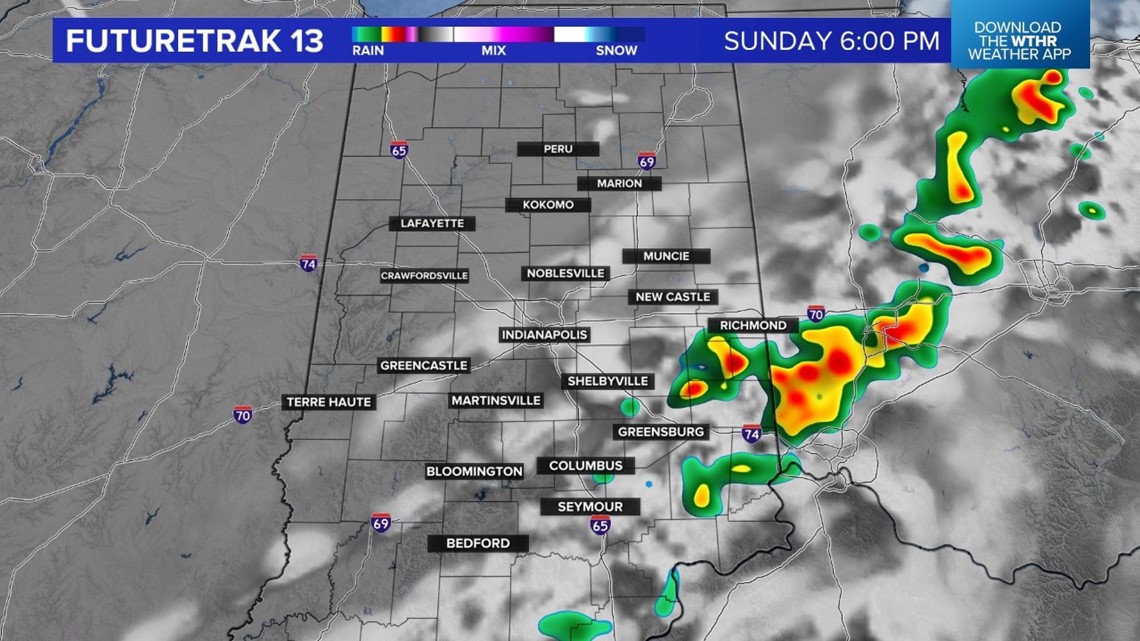 Milder and less humid air arrives early next week. We have sunshine and 80 degrees in the Monday forecast. Humidity stays low with more sunshine and highs in the lower 80s on Tuesday.
The weather pattern heats back up with upper 80s on Wednesday and lower 90s on Thursday and Friday next week.