Our recent string of seasonably hot days is about to get hotter with afternoon highs this week in the mid-90s with peak heat indices at times in the 100°-105° range.
Highs Sunday in Indianapolis hit 93°, which is the hottest in the metro area since 94° on Aug. 12. That's the hottest day of the year so far in Indy, and that's what we're forecasting for Monday into Thursday afternoon.
The core of the hot dome expands eastward this week and puts a warm air "lid" over the Ohio Valley, which will make rain and storm development difficult but not impossible.
Typically within this type of summer pattern, heavy storm complexes erupt on the edge of the "lid" in a similar fashion-like steam escaping the lid of a covered pot of boiling water. These eruptions of storms usually happen either in the evening/overnight and/or the remnants impacting us early in the morning.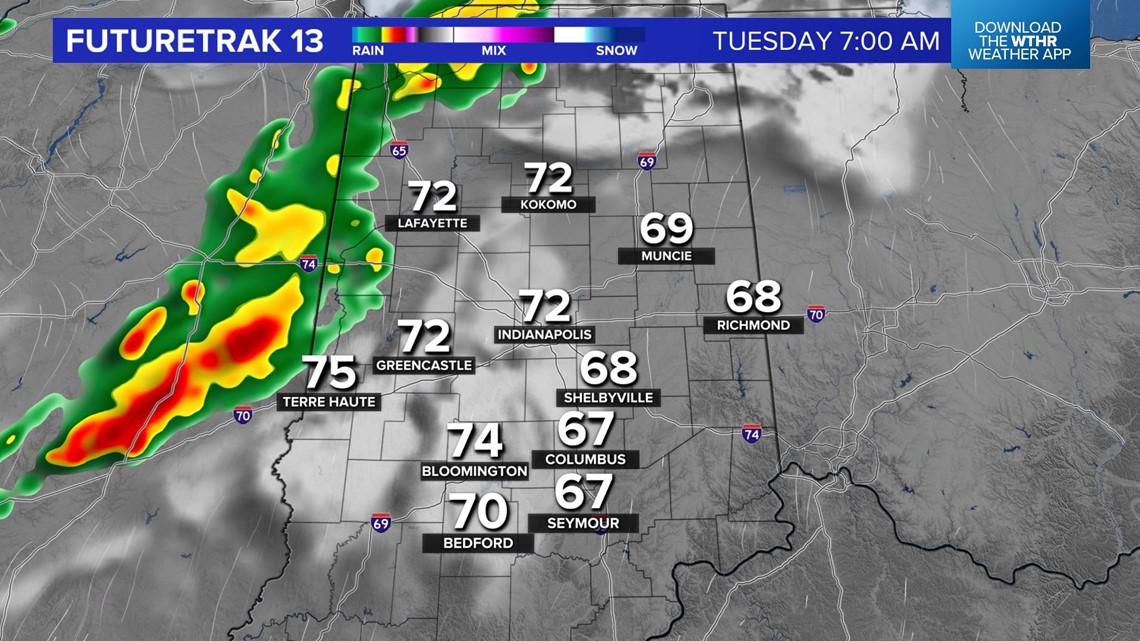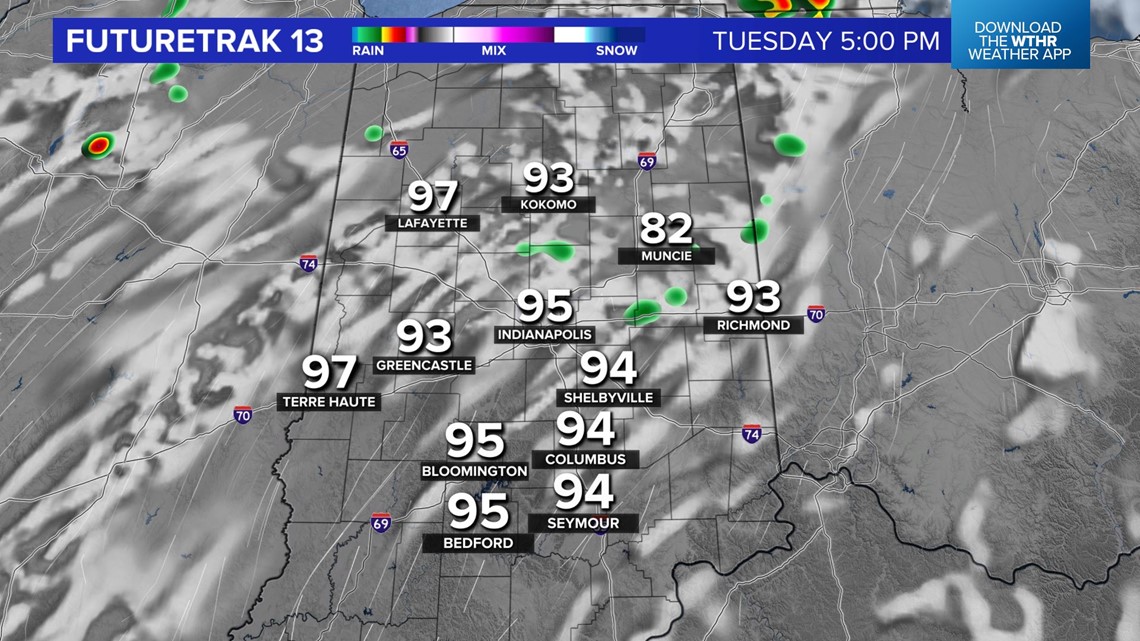 So, while there will be many hours this week with absolutely nothing on Live Doppler 13 Radar locally, there will be some clusters of storms producing heavy rain, frequent lightning and possibly severe wind. The exact timing and location are to be determined, but please follow the forecast closely.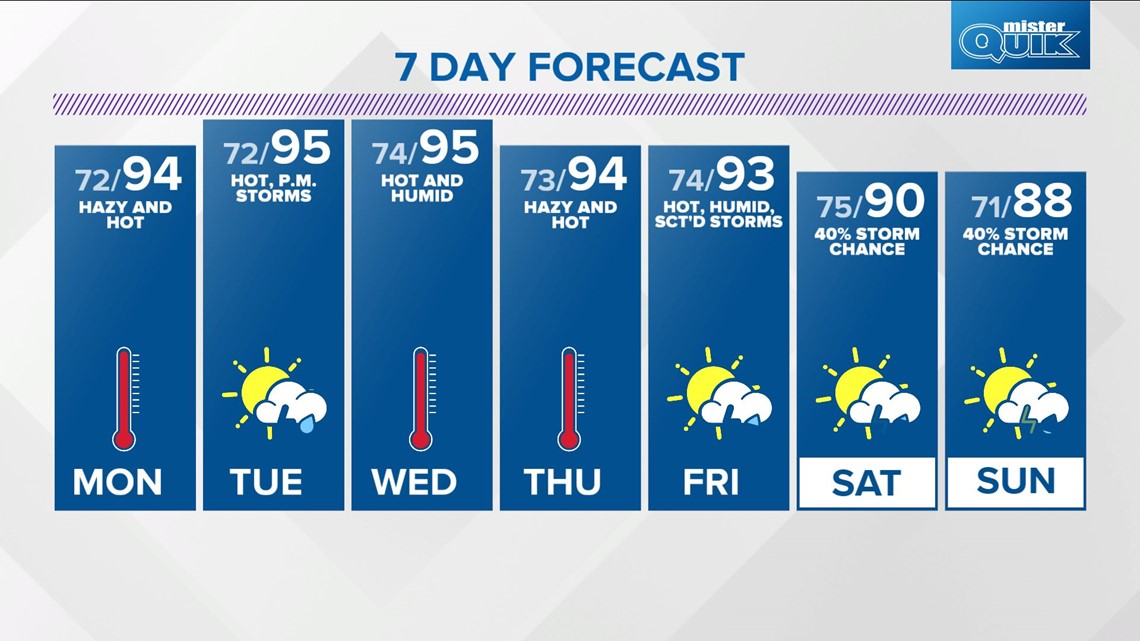 Otherwise, the heat streak is the main weather story. And, the upper ridge building into the region also pushes the remnants of Henri back out into the Atlantic Ocean.
For now, we've got storm chances Tuesday, Thursday morning, Friday and again next weekend. Check back for updates.