INDIANAPOLIS — A cold front moved in this morning and the winds have shifted out of the northwest.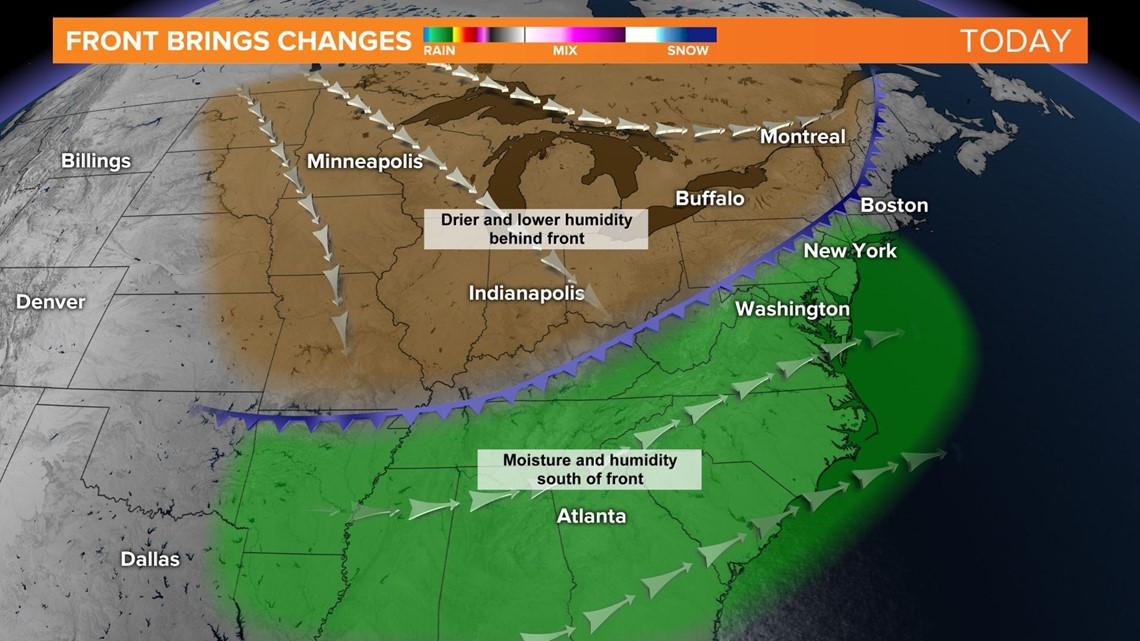 Temperatures fell quickly behind it this morning.
Dewpoints will dry out all day today, dropping into the upper 30s and low 40s.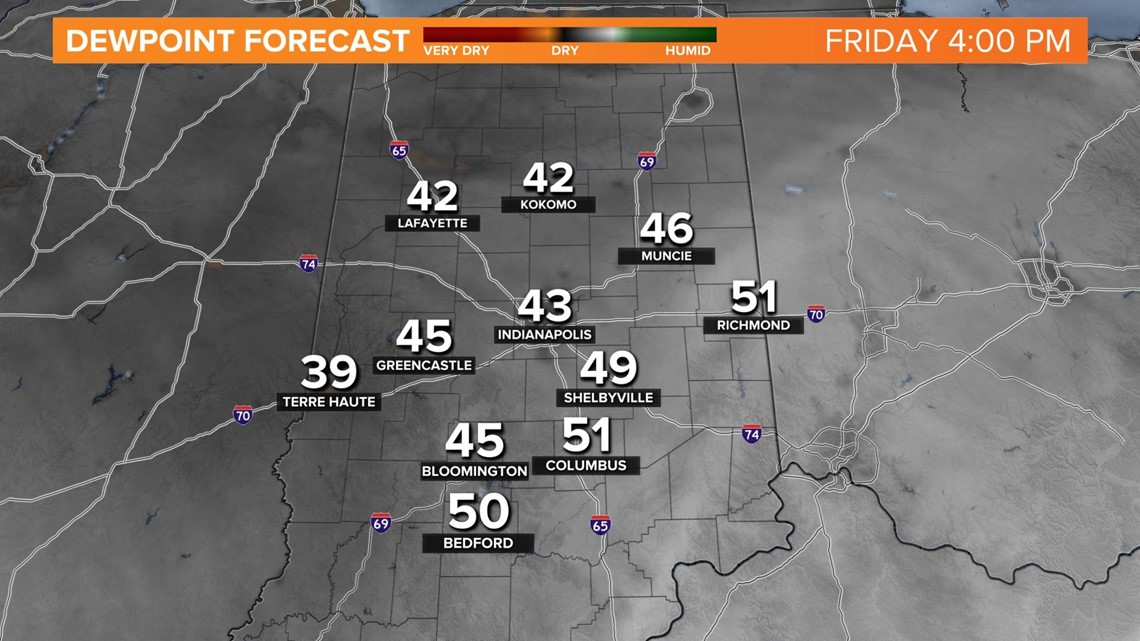 It will be a bright day with highs in the upper 70s.