Skies will be mainly cloudy with areas of drizzle possible this afternoon. Seasonally cool daytime highs top out in the lower 40s. A few flurries can't be ruled out this evening as temperatures begin to fall into the 30s.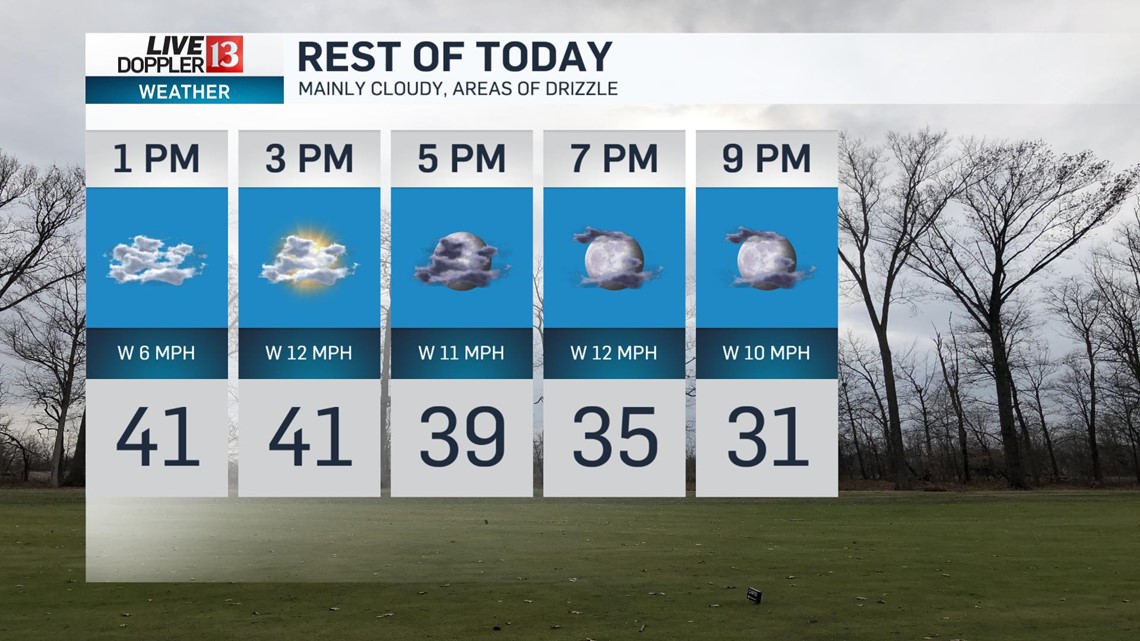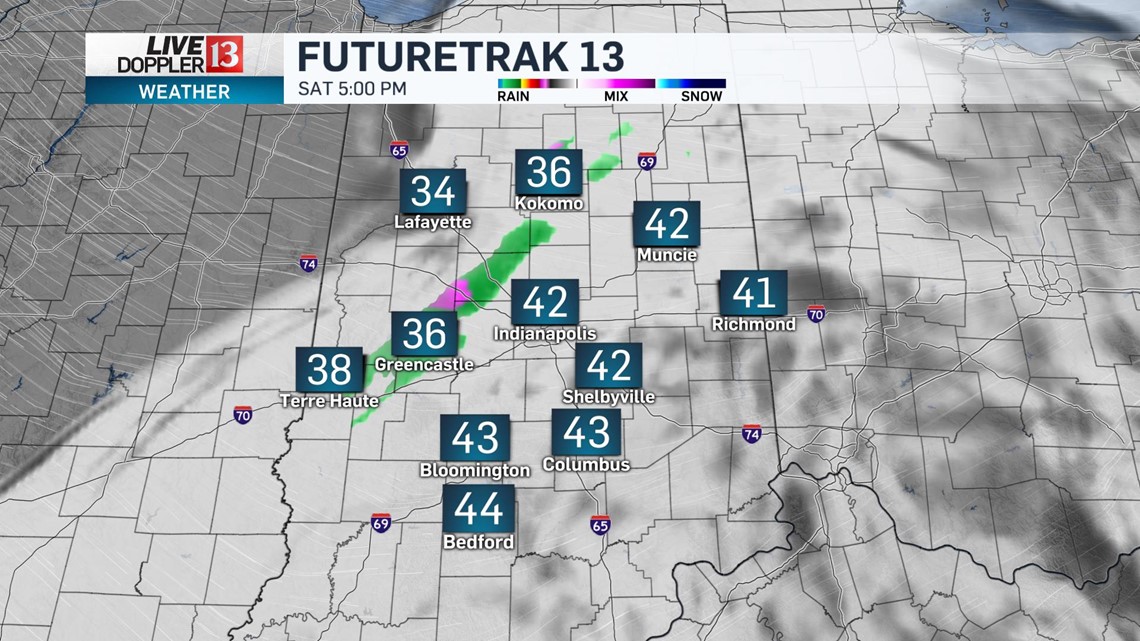 The sky will begin to clear this evening with a partly cloudy sky overnight attributing to colder low temperatures.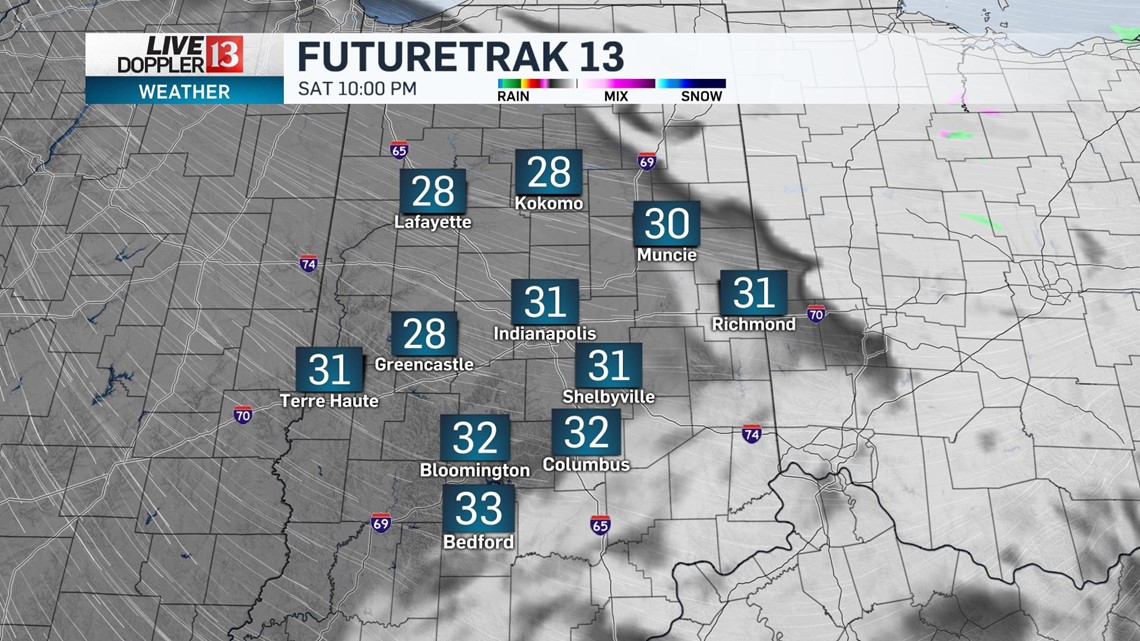 Lows drop into the low to mid 20s by daybreak Sunday.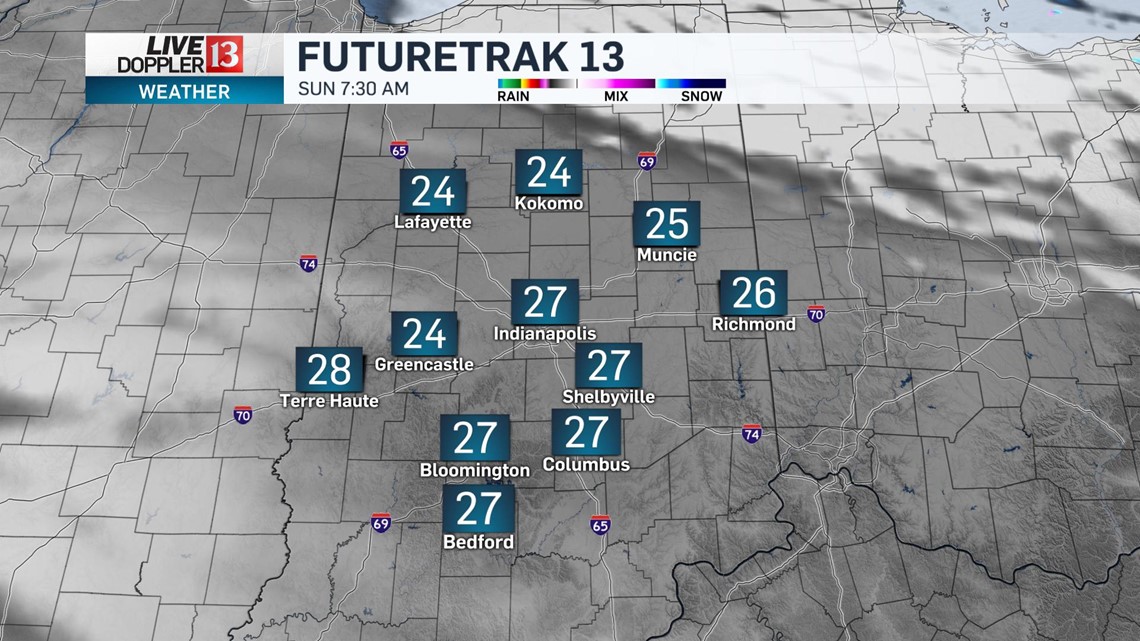 Our next weather system will bring accumulating snow to central Indiana starting Sunday afternoon. It'll be a dry start to the day with a little sunshine even.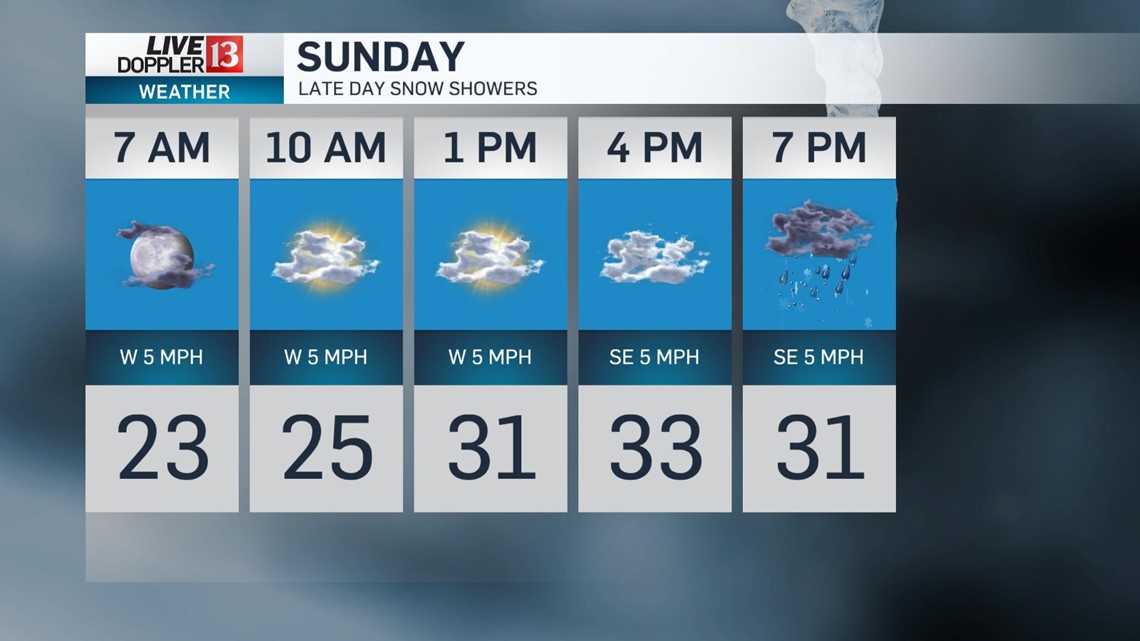 Temperatures rebound into the lower 30s in the afternoon as snow showers approach, mainly after 3 p.m.
There will be a layer of dry air just above the surface which will potentially delay the snow from hitting the ground and accumulating.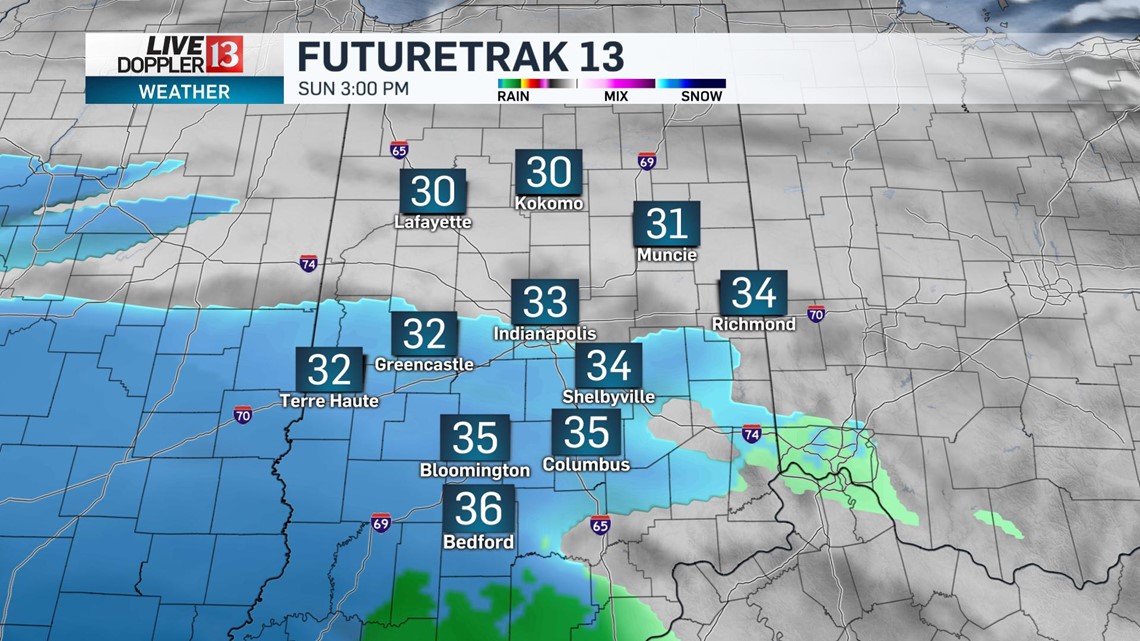 Snow will become more widespread into the evening hours lasting into the overnight.
Snow mixes with freezing rain for areas south, where it will be a few degrees warmer. This freezing line will also be critical for snowfall potential -- where more freezing rain mixes in, totally will be much lower versus where it is all snow.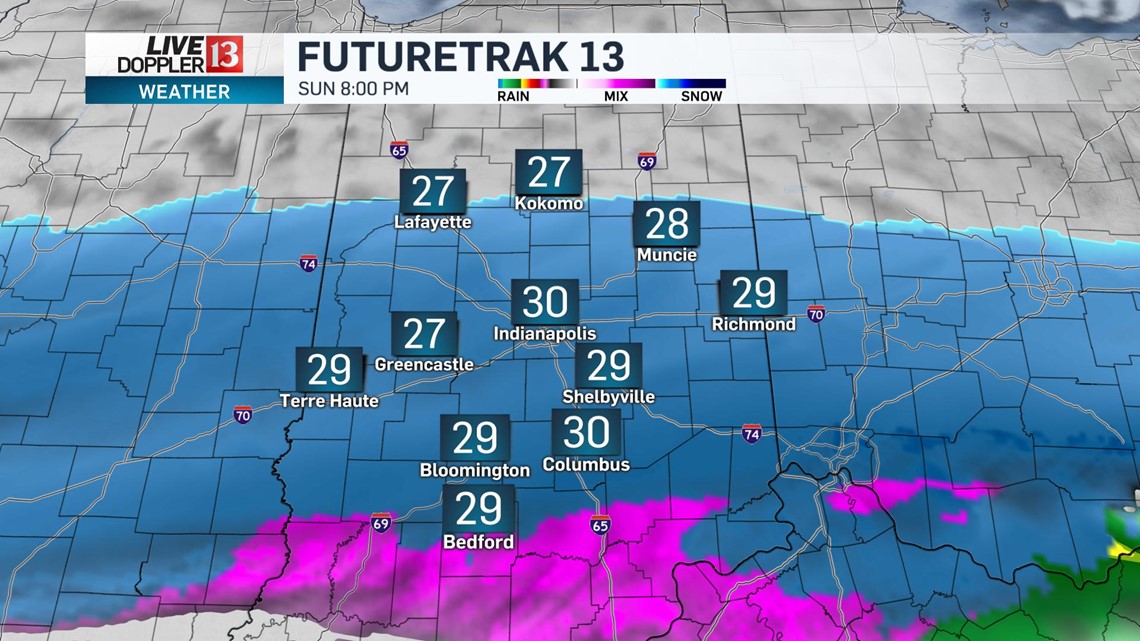 Plan ahead for the Monday morning commute as untreated surfaces will be slippery.
WTHR has learned the Department of Transportation will activate their road crews late Sunday to prevent as many road hazards due to the wintry weather as possible.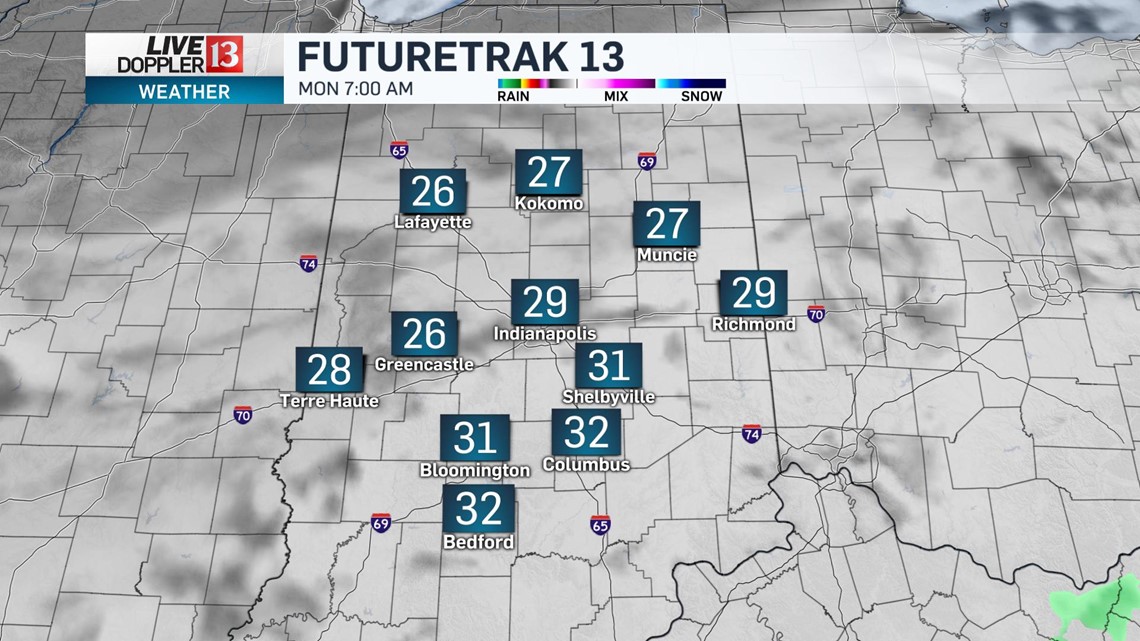 Temperatures Monday afternoon recover to the mid 30s allowing for more of a wintry mix of rain and snow versus all snow.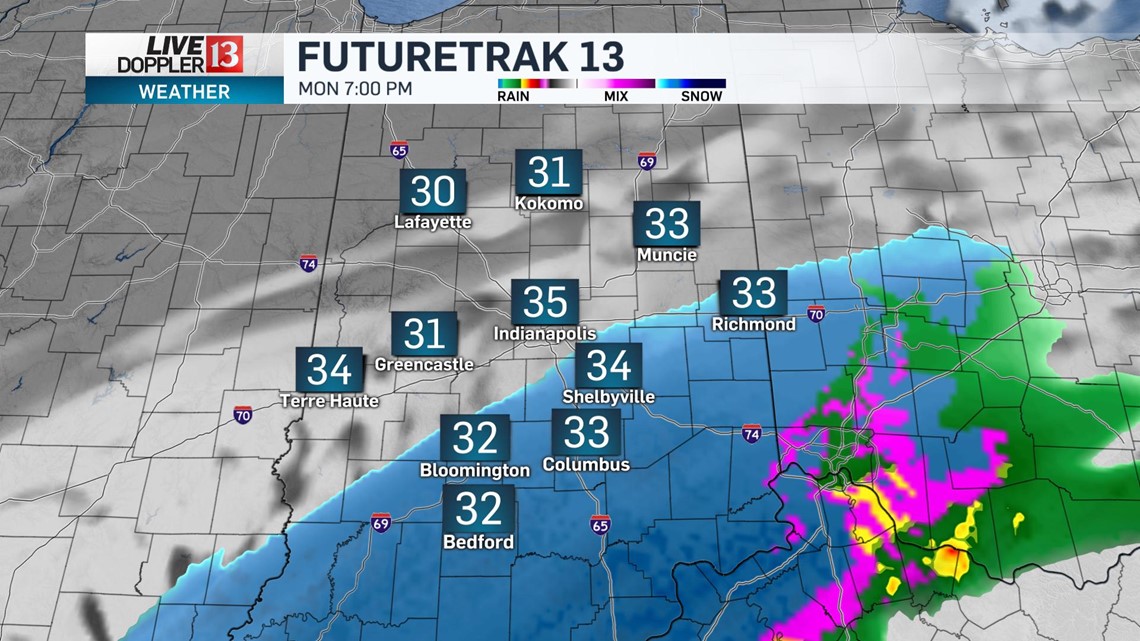 The primary hazard with this system will be the minor snow accumulations and the potential of light ice accumulation to areas mainly south. Wind won't be a concern and with temperatures near freezing through the whole event, bitter cold will also not be a factor.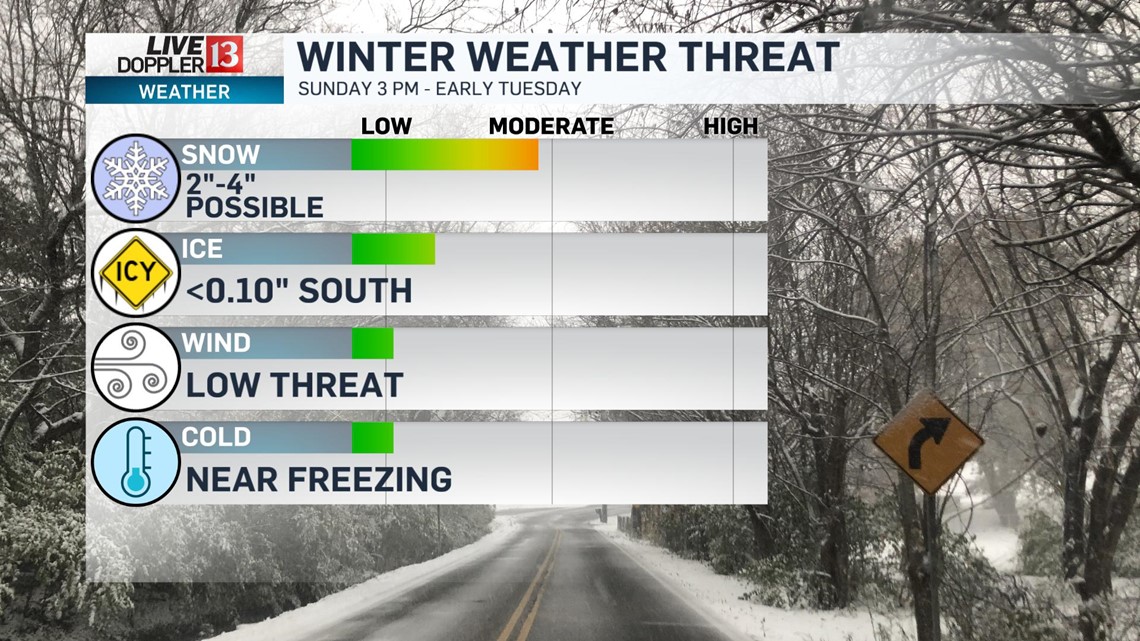 Snowfall potential for most of central Indiana will be in the 2"-4" range. With rain mixing in mainly south, this will cut down on the overall snow forecast with up to 2" possible in the southern tier of the state plus light accumulations.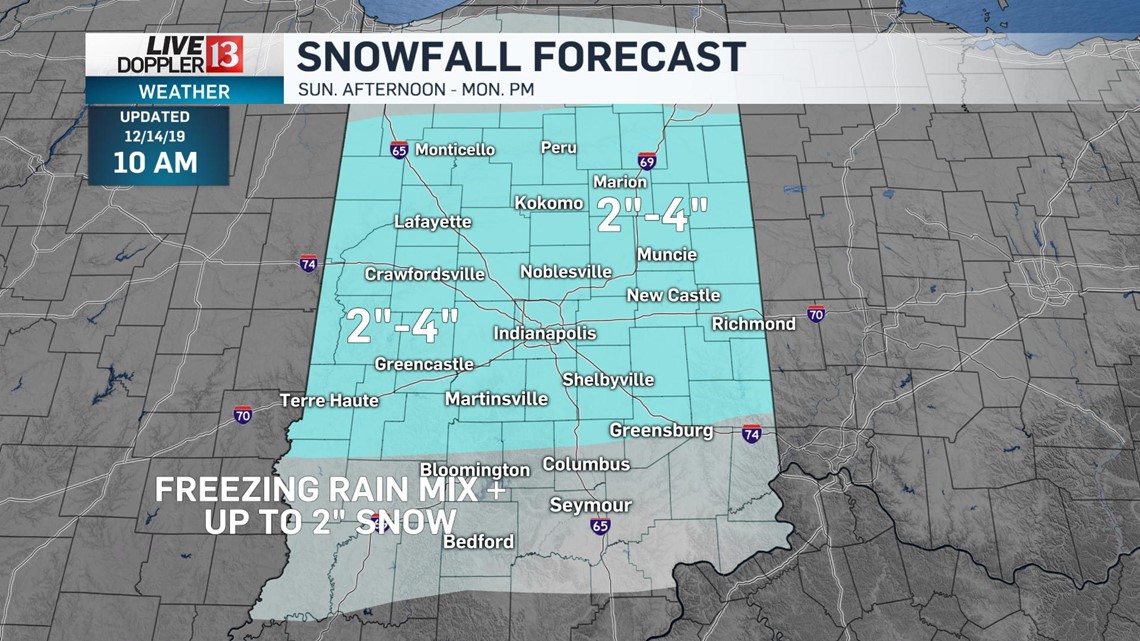 This system will exit central Indiana by early Tuesday with a gradually clearing sky and highs in the lower 30s.
The wintry mess won't melt away very quickly though as temperatures are set to remain below freezing through Thursday afternoon.
Sunshine is back for Wednesday but it remains cold with highs in the upper 20s.