BOWLING GREEN, Ind. — Indiana is full of incredible places waiting to be explored, so Chuck's latest Big Adventure has him checking out great destinations close to home!
Clayshire Castle
One of the great things about our Chuck's Big Adventure is to find the cool, crazy eccentricities that are a part of the areas we visit.
Bowling Green, Indiana, is in the western part of the state and is not close to, well, anything. It is, however, the home of one of the country's most unique bed-and-breakfast experiences.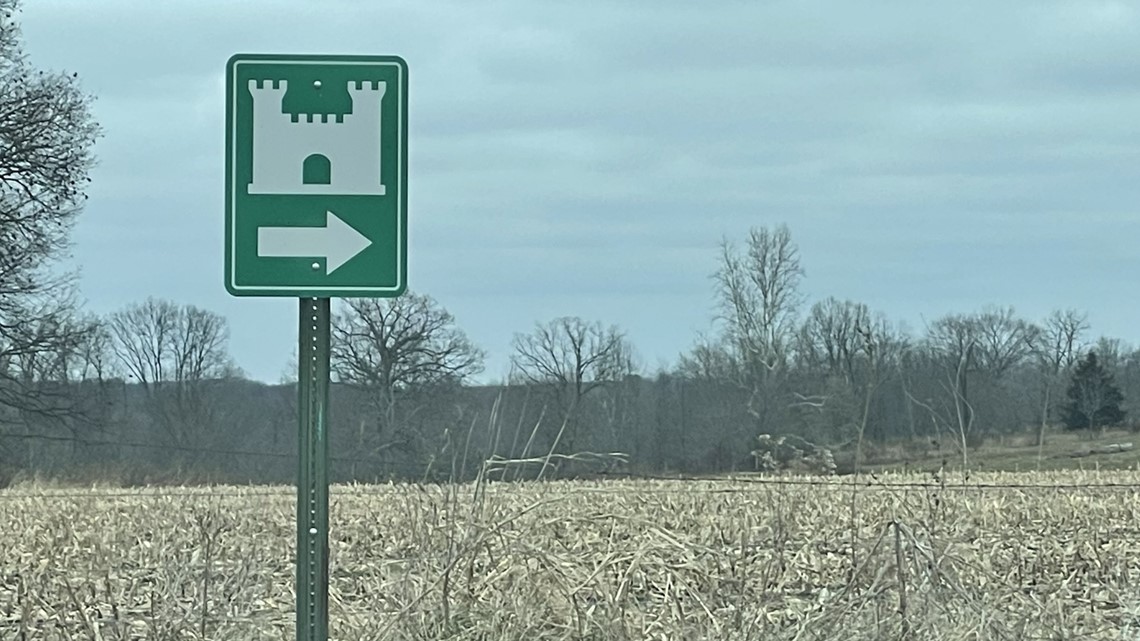 Up and down and back up again on a winding lane — about a quarter of a mile into a large field — is Clayshire Castle, a nod to the 11th and 12th centuries that gives guests a once-in-a-lifetime throwback to a medieval fortress with modern amenities.
The castle is the dream of Doug and Mary Jo Smock. Doug is an engineer, and Mary Jo is a pediatrician. At Clayshire Castle, they are Lord Douglas and Lady Josephine — living out their dreams with this castle that welcomes overnight guests daily and provides a wonderful event space in a unique setting.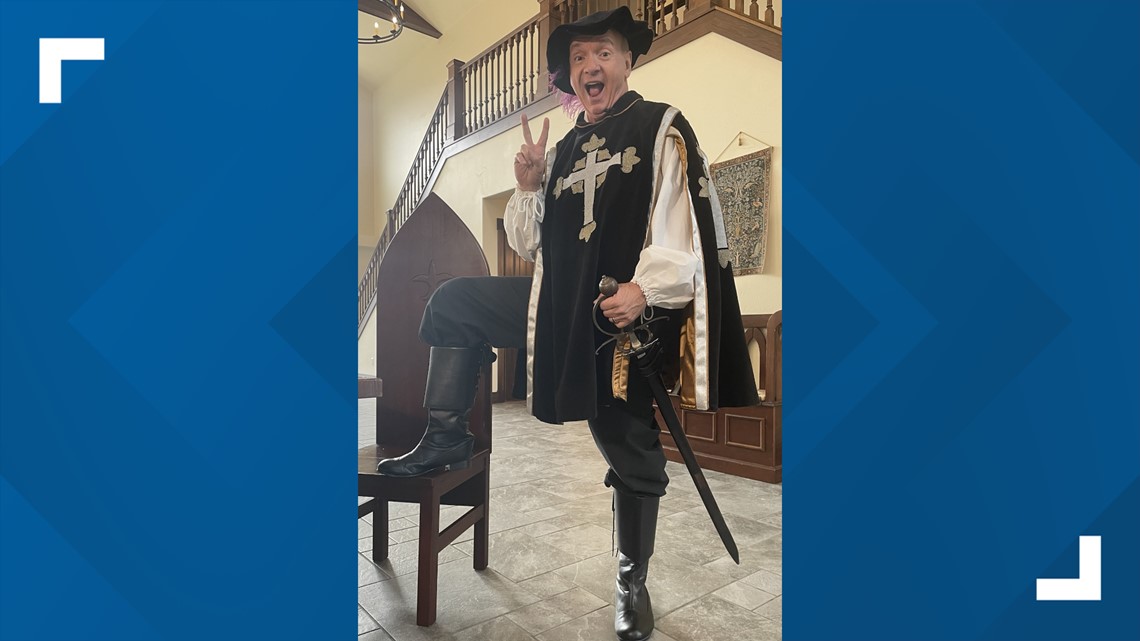 Guests are encouraged to dress like medieval folks with a full costuming area available. It's all part of the 1,000-year-old experience.
"We decided we liked bed-and-breakfasts, but we don't like the traditional bed-and-breakfast, which was usually an old Victorian home downtown," Doug said. "We like to be out in the country, so we said, 'Why don't we build a castle?' Most people thought we were crazy."
"We didn't want to just stop what we were doing and sit around. We couldn't do that, that's just not our blood, so, this is our retirement," Mary Jo said.
The investment was costly and intricate. From beautifully themed rooms to imported tapestries to age specific furniture, it's a bed-and-breakfast for the ages — the Middle Ages!
Doug and Mary Jo are at retirement age, and their daughter, Katie, who loves this castle as much as her mom and dad, will carry on the tradition.
In fact, Katie started dreaming of this place when she was in high school, making intricate architectural drawings of what the castle might look like.
"It's been fun to see it really grow and change, and what we've done over the years and how it's really taken off has been just it's a delight to see," Katie said.
A look inside Clayshire Castle
When people hear the word "castle," most probably don't really think of a castle. I will admit, I was one of them.
"Most people will say we bought an old 1800s mansion or an old estate. And then, we'll show a picture, and there's always kind of an 'Oh, you really meant a castle,'" Katie said. "It really is a medieval castle. There's always kind of a shock moment. People's eyes just light up when it dawns on them. We really meant a medieval castle."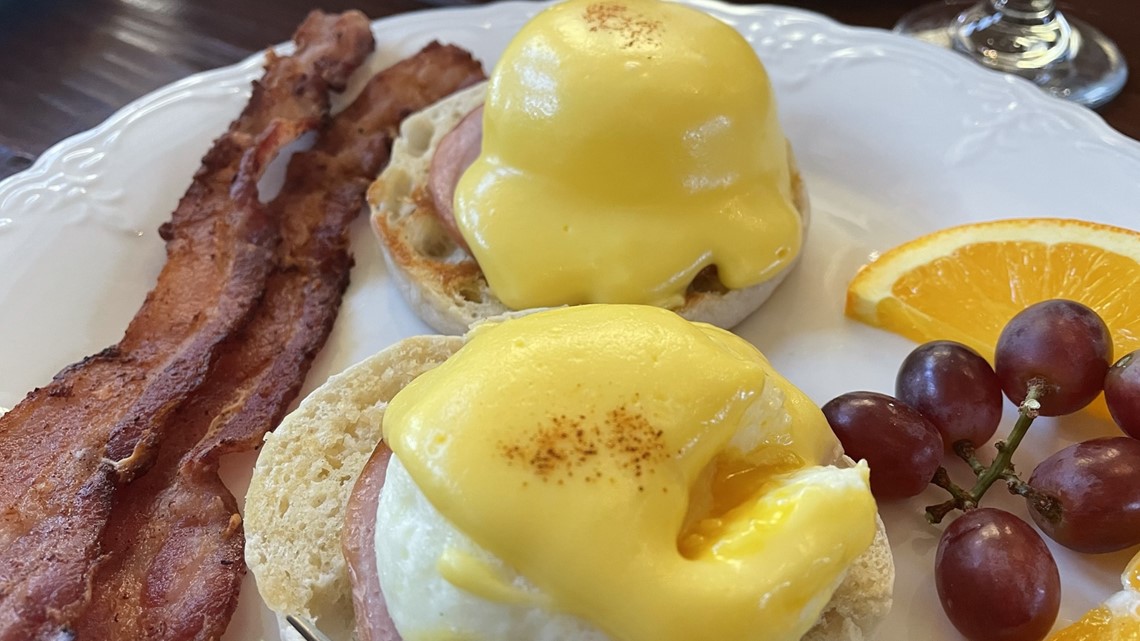 Our crew spent the night and enjoyed it tremendously. A hand-cooked breakfast topped off our stay with eggs benedict, meats, fruit and pastries, all made and prepared onsite.
Clayshire Castle books very quickly, but it is a place you'll never forget — if you can get in! It's a quiet, peaceful, romantic, and one-of-a-kind experience, right here in Indiana.
Annie Oakley Natural Perfumery
Ligonier is one of my favorite small towns in Indiana. I've driven up U.S. 31 and pulled my car over just to look at the dozen beautiful murals painted on the city's downtown buildings. Walk just a few blocks east and the "city of murals" becomes the "city of scents."
Annie Oakley Natural Perfumery products
Owner Renee Gabet welcomed our Chuck's Big Adventure crew into this aroma-filled company headquarters and studios. Guests can make their own scents, take a tour of the plant and see what's new at America's only natural perfumery.
It has hundreds of distributors around the country with scents purchased from around the world.
Gabet started the company as a young, single mother, and in the past 30 years, she has been asked a lot of questions about business models, scent selection and her global travels. The most popular question, though: How did you get the name Annie Oakley?
"It fell into place when I was in New York and had dinner with my brother. We're sitting, talking about the good old days. We used to sit in front of the TV, watching Roy Rogers, Dale Evans and Annie Oakley, and when Annie Oakley hit, I go, 'That's it,'" Gabet said. "It's wholesome, it's clean. She was certainly a pioneer of her time, she was very much loved and she was our hero."
Gabet came up with the name for her company that people won't have trouble remembering.
"Annie Oakley, actually interesting enough, she sewed all of her clothes. She used all natural materials, so she was a great seamstress," Gabet said. "She was humanitarian with children, and we love children, so it just fit her whole story, and it just took off like wildfire. We incorporated the Annie Oakley name in 1980."
Annie Oakley Natural Perfumery is a place to learn, to tour and to savor. The scents are wide, varied and specialized. In fact, Gabet prepared a scent for us called "Sunrise," which our Julia Moffitt received on her birthday.
The perfumery hosts individuals, groups and parties at its studio, and their online presence is known around the world. There is nothing like walking in the shop, spending an hour or so, and coming out with an aromatic memory.
What other people are reading: