INDIANAPOLIS —
When you head out to the track this year, it's not just the roar of the cars that will get your attention — look for the T-shirts made from plastic water bottles. In this edition of Going Green, how the Indianapolis Motor Speedway is reusing and renewing.
It might look like a typical race-day T-shirt, but it has an even bigger story behind it: It's made from recycled water bottles.
"The recycled water bottles are spun into polyester, and the polyester is used to make the T-shirts," said Holly Landfeld, senior manager of consumer products for IMS and IndyCar.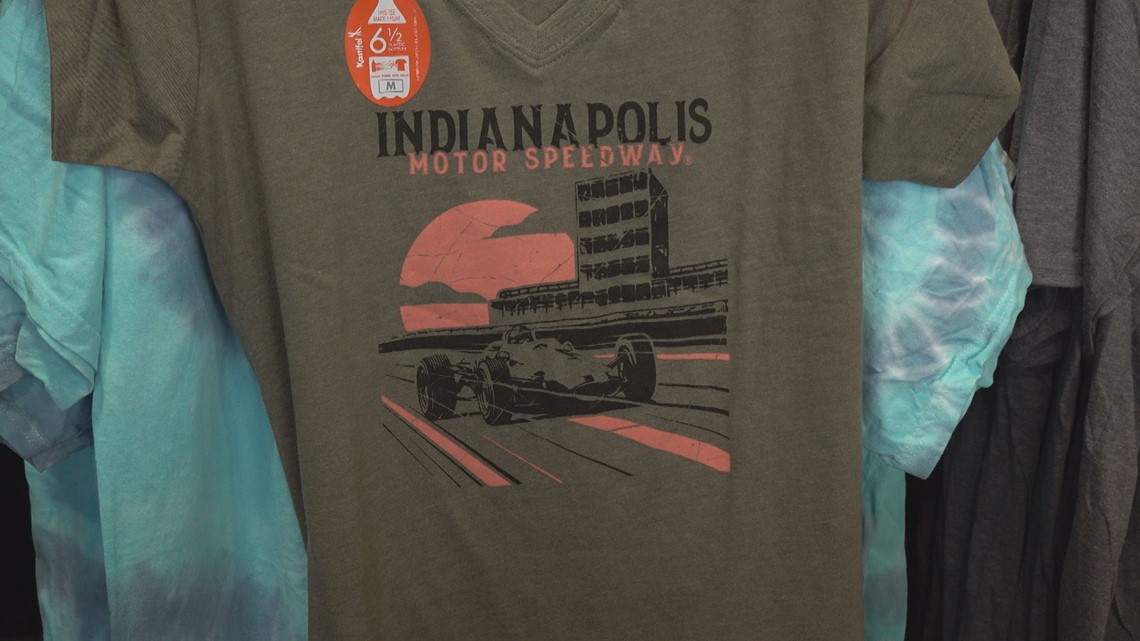 It's hard to believe, but this very soft T-shirt saves plastic bottles from the landfill, saves gallons of water and saves the amount of electricity needed to power TV for days!
"Each piece of apparel is made with six-and-a-half water bottles," Landfeld said. "And if you look at our entire line across the board, we have saved over 32,000 water bottles from reaching the landfill."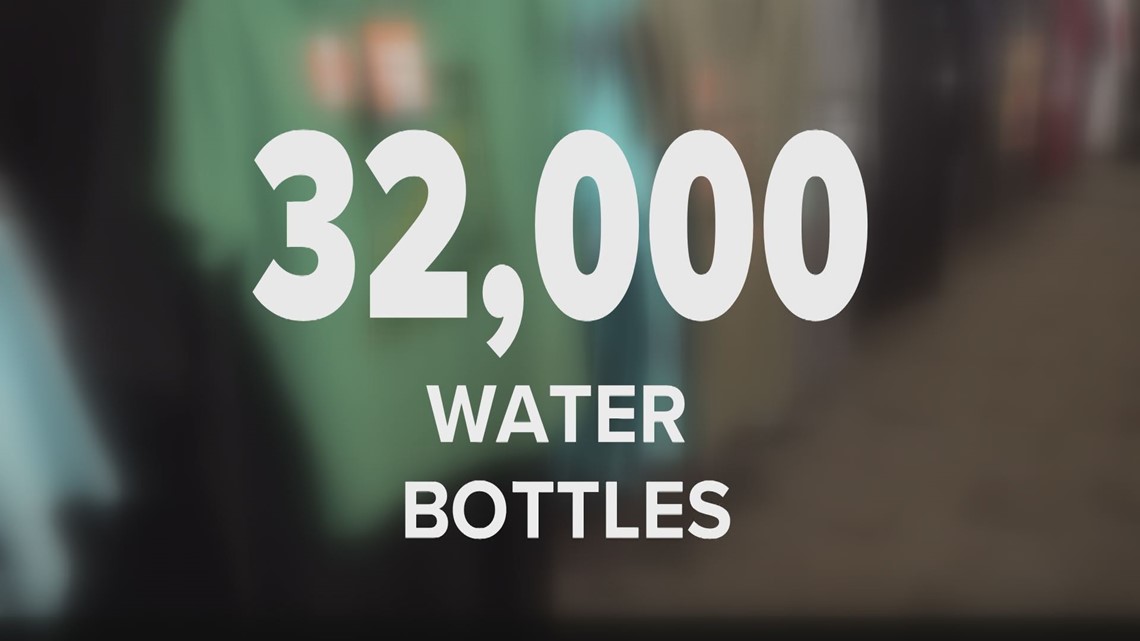 Since taking over the Indianapolis Motor Speedway, Penske Entertainment has made many moves toward sustainability.
"One of the ways was through recycled apparel, reusable drinkware and our new retail bags," Landfeld said. "We bought 300,000 of the new retail bags to replace our old designs."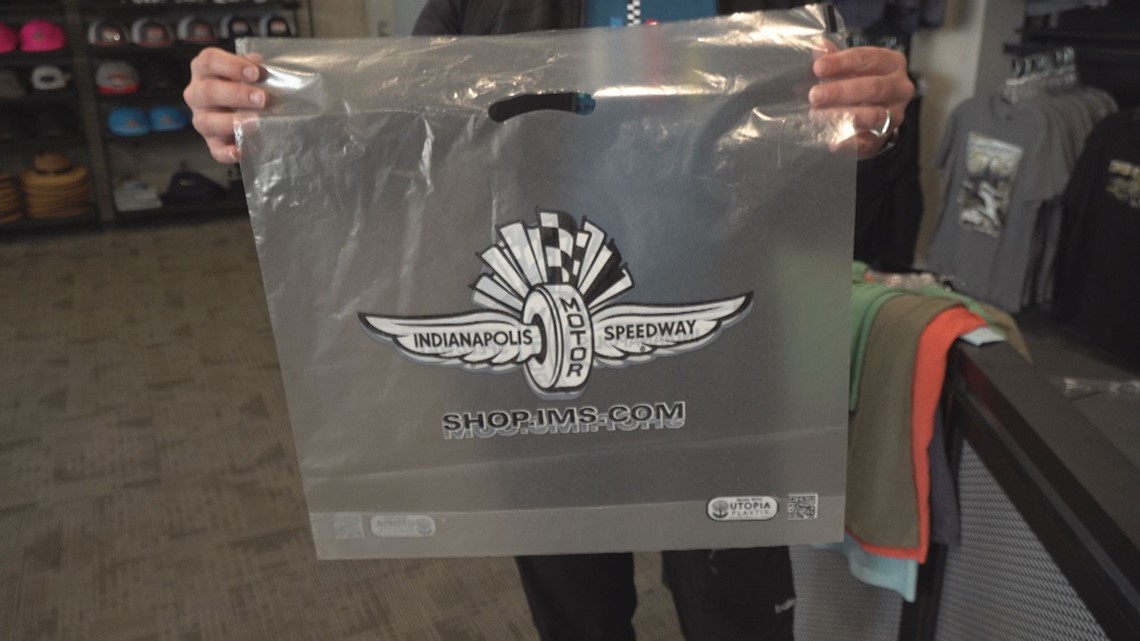 The bags may feel a little gritty, but they are much better for the environment, and the reusable drinkware will also help fans reduce single use plastics.
"On race day, we'll have different stations where fans can fill up their water bottles," Landfeld said, "but again, we've got a wide assortment, from tumblers to big guys like this, and lots of new fun designs as well."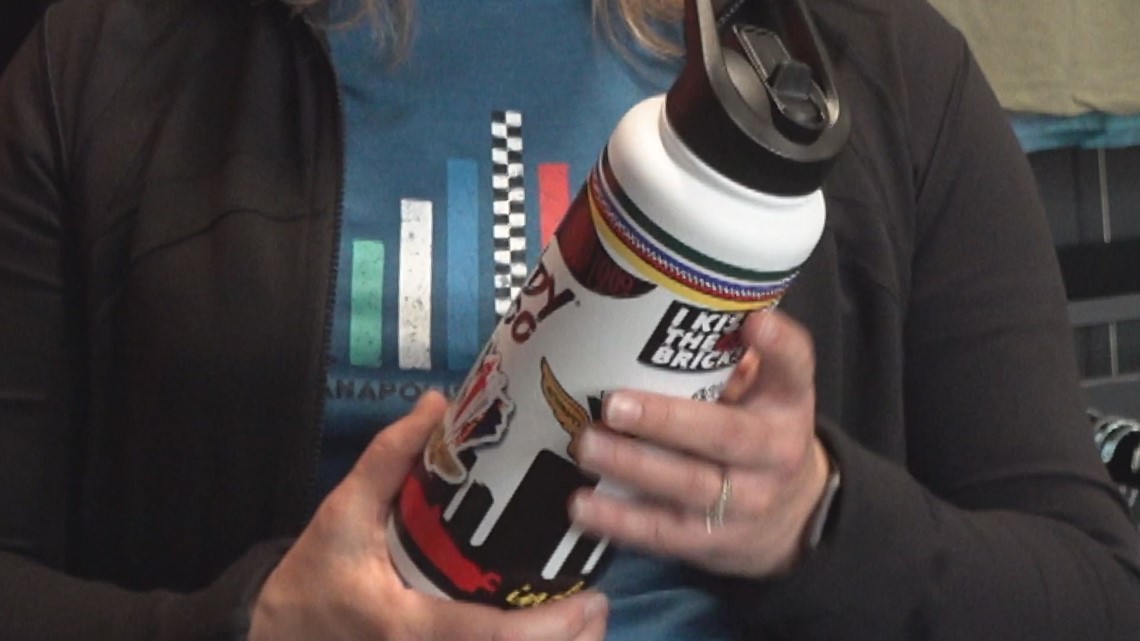 You can find the full line of IMS' sustainable products at their flagship store, the museum shop and all the tents in the plaza.