It was a mission years in the making.
"Going into space is hard," said Dr. Ali Bramson, planetary scientist at Purdue University. "You want to do it right. It's taken this long to build everything. You want to make sure that everything is just so."
Bramson said aircraft missions like Artemis I help researchers, including at Purdue, learn more about other worlds in our solar system.
"Everything happens in these steps, so any step forward is huge," Bramson said. "I am just so excited for this step to be taken."
When asked about the inspiration behind this mission, Bramson referenced the Apollo program of 50 years ago.
"That was so inspiring what Apollo was able to accomplish," Bramson said. "It is sort of sad that we had a couple of these one-off missions to the moon, and we haven't gone back."
Bramson said missions like Artemis I impact and involve so many people from science and engineering.
"Purdue is involved in both of those aspects," Bramson said. "We've also got teams of scientists here at Purdue that are working on proposals for developing instruments that could go and land on the surface of the moon for Artemis through the Commercial Lunar Payload Services."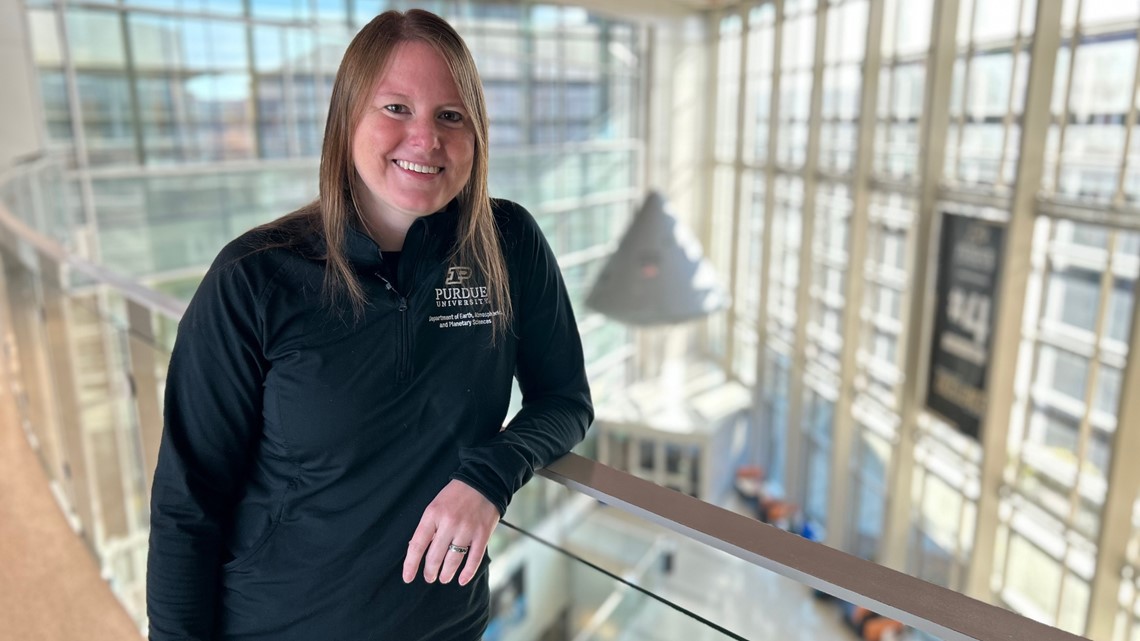 Bramson uses her personal experience with NASA and as a planetary scientist to teach current Boilermakers. She is currently a team member on the Lunar Reconnaissance Orbiter.
"Events like this are useful for showing students what people are capable of and the importance of teamwork," Bramson said. "No one person is going to be able to do this alone. This is the effort of thousands of companies and thousands and thousands of engineers."
Purdue's planetary science program is one of the largest programs in the country to use NASA spacecraft data to learn about the solar system, according to Bramson.
"Purdue is a really exciting place to be in this time and in this Artemis era," Bramson said.