JERI BEACH, Brazil (WTHR) - The beach is the playground in Brazil. With 7,000 miles of coastline, the sand is never far away. So, if there is a beach near every doorstep, why would you travel 1,300 miles from Rio de Janeiro in a plane and car? Why would you let air out of your vehicle tires in order to reach a place where there are no paved roads?
Those are fair questions.
But if you have to ask, you have not been to Jericoacoara.
"This place is amazing. This is a paradise of Brazil," said one man standing in the village known as "Jeri".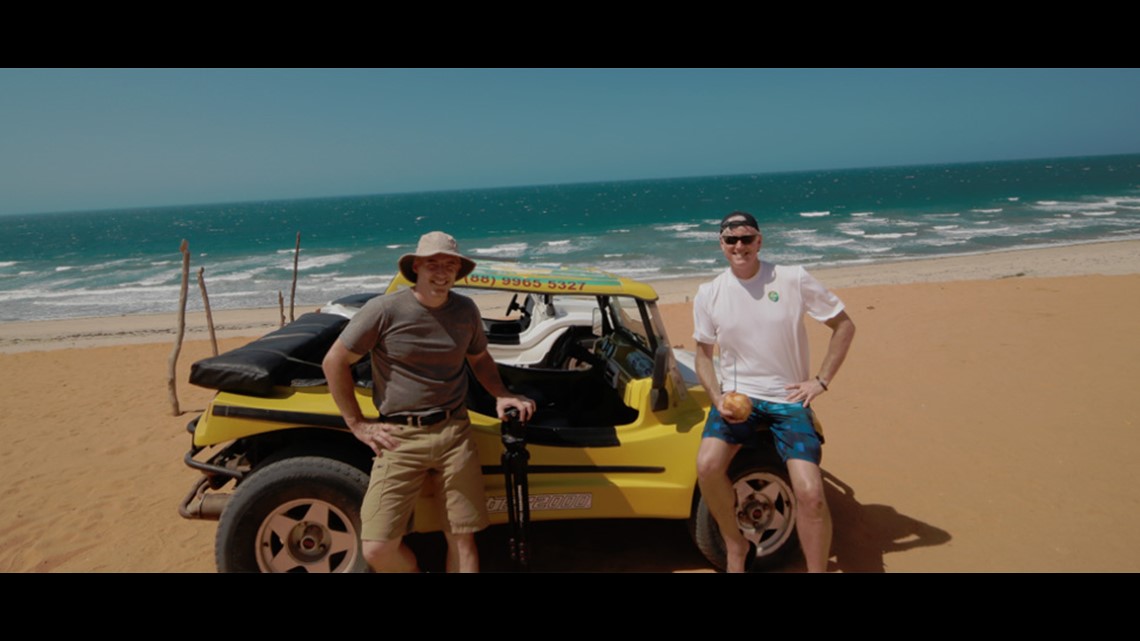 It is paradise because of what is missing. There are no roads here. Every direction you go. Everything you see. It is all covered in sand.


"You never have to wear your shoes. It's a town surrounded by sand and palm trees. It's great," said one woman. "All the roads are sand. Literally, you sit at a restaurant and you are sitting on the sand."
Everybody in Jeri wears shorts and sandals. Even at night, that's the attire.
"Jeri" is a 4-by-4 kind of place.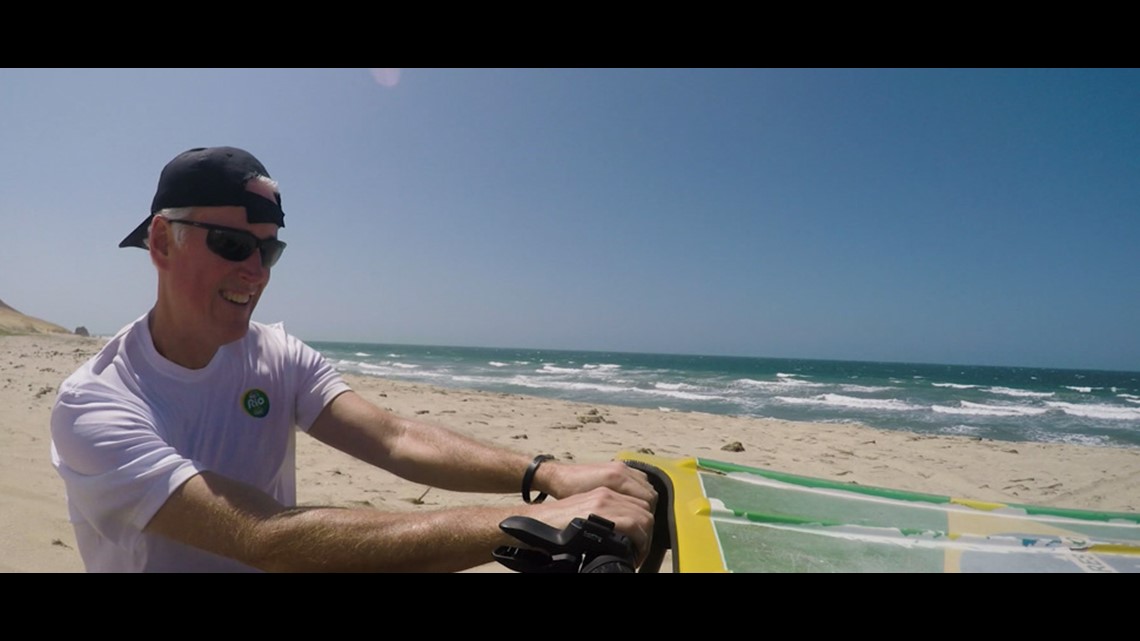 "The dune buggies are pretty good fun," said one woman. "You sit on the back of them so you can see straight over the top of the dune buggy. They're bumpy. They're pretty fun. It's a good way of getting around."


"On the back. Wind in your hair. Just cruising around," said another man.
"Much better than driving on the road in Britain," said a woman.
Drive around and you'll see some unusual things before reaching the end of the road. That is where the journey continues on foot for 30 minutes. It is a daily pilgrimage along the beach. Visitors know that just steps from the Atlantic Ocean is the symbol of "Jeri". A place summed up in one word.
"It's a huge rock. It's really colorful," said one woman.
Locals say being at the "rock arch" is like reaching the end of the earth.
"It's like a door to heaven," said one woman. "I think some locations are hard to describe. They say a picture is worth a thousand words. This place definitely demonstrate it."
Exploring "Jeri" is an adventure. Miles and miles of deserted beach. There is a forest of dead mangrove trees near one of the beaches. There are fresh water lagoons everywhere. Some are so big, you need help reaching the other side. Small ferries will carry a couple of cars across these lakes. When you reach one village, there is a small restaurant serving lobster, shrimp and fish.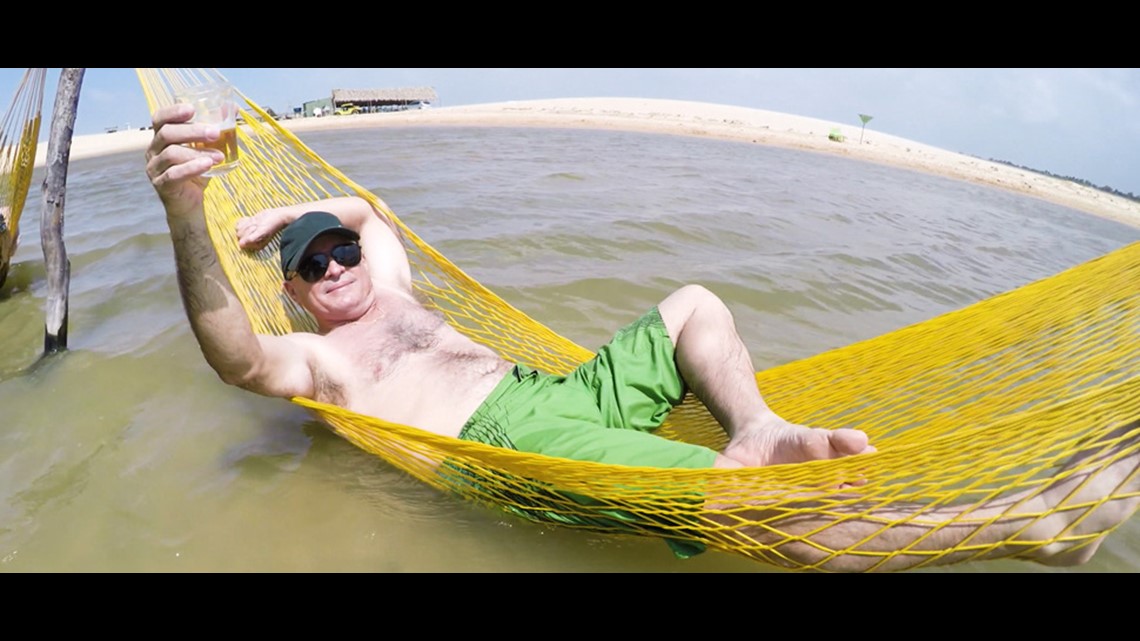 "Jump in the water and take a time in these little hammocks. It's real nice," said one man relaxing in a hammock while sipping a cocktail.


A pocket of tranquility in a place where the elements are hard to escape. In "Jeri", nature literally smacks you right in the face. A strong wind comes off the ocean and blows sand into your face. It creates an amazing landscape that looks like something out of the Sahara desert.
"It's very windy here at Jericoacoara. You have wind all the time," said one man. "Sometimes it's difficult to talk because you see there's a lot of wind here."
"You could see the land moving and changing and forming another place," said a woman.
The strong winds change the landscape in this part of Brazil, re-shaping huge sand dunes.
"You can be here today. And in 10 days, 10 years, it'll be completely different because of the wind," said one woman.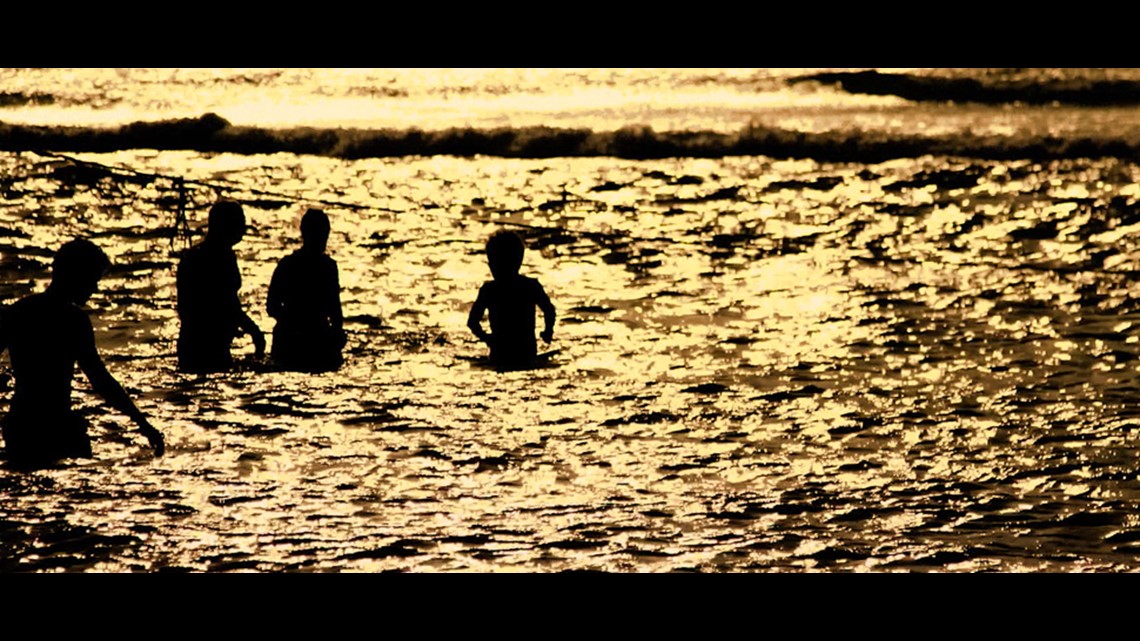 "All those dunes are moveable dunes. The wind is always bringing the sand and make new dunes on the seashore. The dunes keep growing," said one dune buggy driver.
Some of the dune buggies drive on sand-covered roads. But in most cases, the dune buggies are setting a fresh path across the sand. Those tracks will be covered in minutes because of the strong winds. Some of the sand dunes in Jeri are so steep, you can surf or sled down.
"The sand dunes are very picturesque. They're quite light in color," said one woman.
"The sand is the perfect sort of white sand. No stones or anything like that, so you can just wander around," said one man.
Reaching Jericoacoara is not easy. We took a three hour flight from Rio de Janeiro to Fortaleza. Then, we got into a car for a 4.5 hour drive to Jericoacoara. Before making the final hour drive, we stopped in a town so our guide could let some air out of his tires. That allows him to drive the ATV on the sand.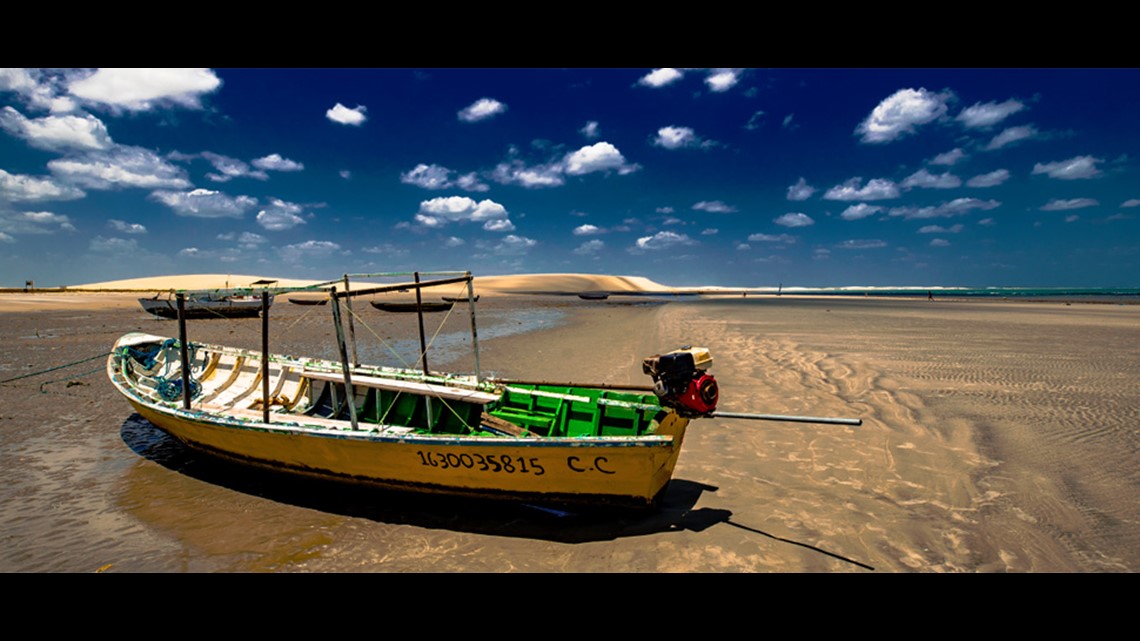 Many of the beaches near Jeri are deserted. You could walk for miles without seeing another person.


"Jeri is considered the fourth most beautiful beach in the world. That's a nice thing to say about this place. People who've never spent a night or two in a calm and quiet place have to come here to enjoy this kind of experience," said one dune buggy driver.
The gusty winds make Jeri a mecca for sports on the water.
"It's a world-renowned kite surfing destination because of the wind. It's brilliant for down-winders. It comes slightly onshore which is a very safe way for kite surfing," said one woman. "Jeri has massive long stretches of beach so you get some really good runs out of it."
"It's just perfect," said another kite surfer. "When you're out on the water, and you're cruising along with the wind in your hair and a splash from the sea, it's just peaceful."
"You go out and get some high speeds, big air and you can ride waves. Just the adrenaline rush," said one kite surfer.
No matter what you do in Jeri, you must take an ATV. There are no cars in this part of Brazil. Only 4-by-4 vehicles because of the sand. Dune buggy tours are quite popular.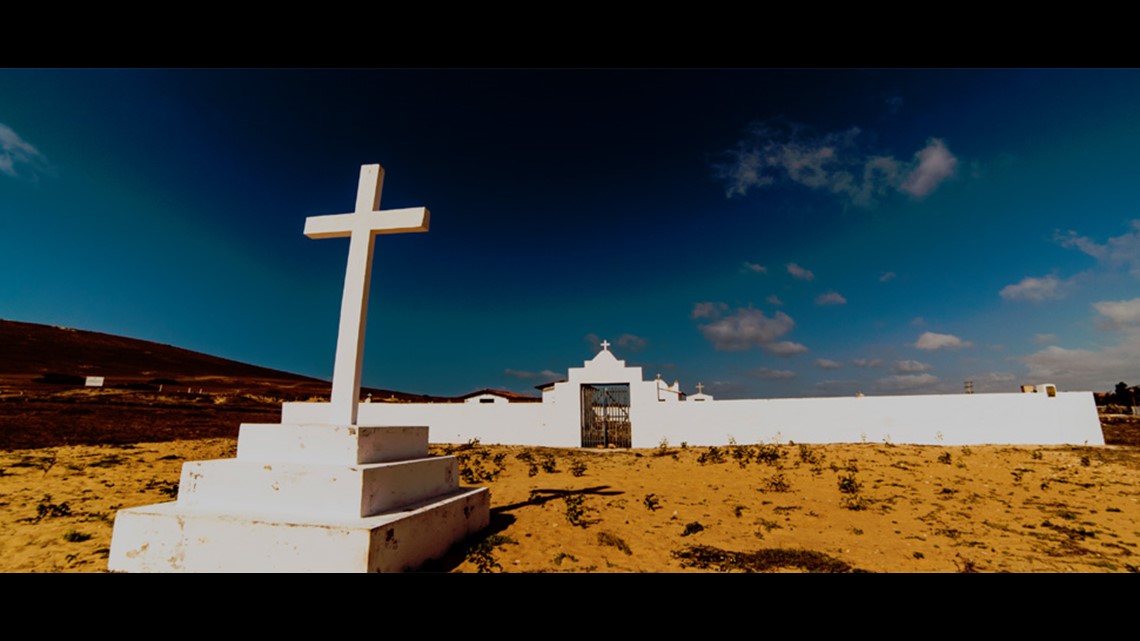 "On this dune buggy excursion you see rivers, lagoons and dunes. We take people to see villages. Tourists stop for fish or shrimp for lunch. It's a great way to see the beauty of Jericoacoara," said one dune buggy driver.


But, at its very soul this fishing village is laid back. Peaceful. Beautiful. It is why Alex moved to this part of Brazil.
"I have no stress. I don't miss buildings. I don't miss driving," said Alex. "Sometimes in your life, you decide the important thing is quality of life. That's what I'm looking for."
It is a tiny area of the Olympic host country. A place where adventure and spectacular scenery collide.
"Dunes and a lagoon. Like a Brazilian Caribbean. People come from everywhere. All around the world," said Alex.
"People want to come back here," said one dune buggy driver.
In Brazil, it is not about finding a beach. You want to find the right beach. In "Jeri," paradise begins when the pavement ends.