NOBLESVILLE, Ind. — The Indiana Pacers' NBA G League team is moving south into central Indiana.
The team currently known as the Mad Ants will move from Fort Wayne into a new arena in Noblesville for the 2024-2025 season. The team will play its home games at Gainbridge Fieldhouse as the Mad Ants next season, then move to Noblesville with a new nickname and mascot, which will be revealed later.
The new 85,000-square-foot arena will be built at Finch Creek Park, near 166th Street and Boden Road, on the east side of the city. It will seat 3,400 fans.
Pacers Sports & Entertainment and the City of Noblesville announced the move Monday.
"It's a game-changer for our community," Noblesville Mayor Chris Jensen told 13News. "The Pacers have been incredible partners as we've worked through these negotiations. This is an exciting day for the City of Noblesville as we set our course in the sports industry going forward."
"Being able to extend our fanbase to this wonderful city that continues to grow like none other, and to have a Mayor that is forward-thinking, and have a council that we look forward to working with ... it's a happy day for us," Pacers Sports & Entertainment CEO Rick Fuson said.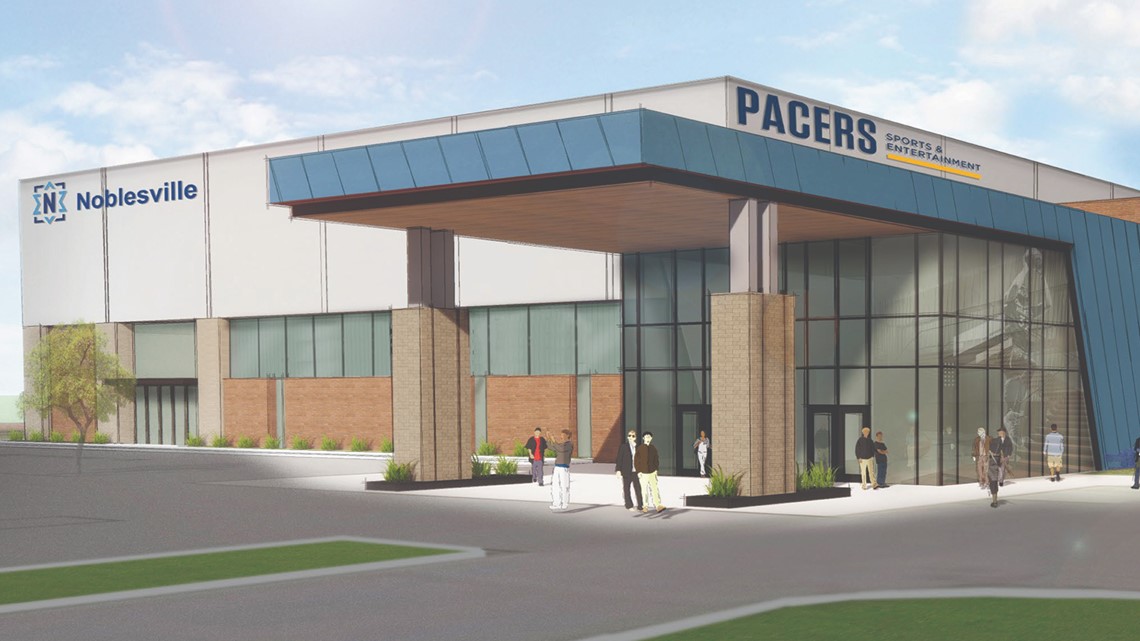 The city is also working on finding uses for the arena on days it is not being used by the G League team. That potentially includes IHSAA competitions, concerts, conferences and graduations.
The Noblesville Common Council presented and unanimously approved a 10-year partnership agreement Tuesday. The agreement includes $36.5 million from the city and $5 million from PS&E, which will also lead efforts to secure another $5 million in naming rights and signage over the length of the agreement.
"Not only do we expect 65,000 folks will come to G League games in Indiana, but Rick said earlier, 27 media markets across the United States will have exposure to the Noblesville G League basketball team," Jensen said. "That's huge for us. It's great for our exposure. Our goal here in Noblesville is to grow our population, invest in our workforce, grow our economic base, and Pacers Sports and Entertainment are going to help us do that."
Groundbreaking on the facility is expected to start this fall.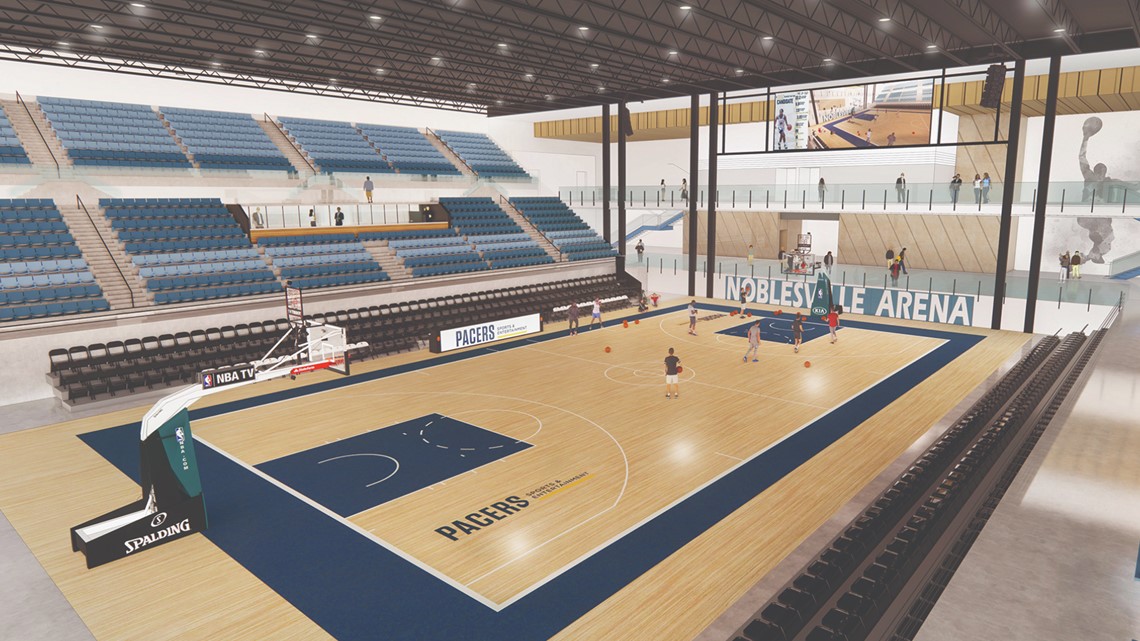 For Fuson, choosing Noblesville as the location for the G League franchise was an easy choice.
"We couldn't be happier about not only coming to an agreement with this great mayor and working with the great council, but also to make sure that we bring them the highest entertainment we can," he said. "You know, Noblesville is a known commodity, and they just continue to grow and grow and grow, and it's just a great place to be."
Of the 30 teams in the NBA G League, 28 have one-to-one affiliations with NBA franchises. Each G League team plays a 50-game schedule.