FISHERS, Ind. (WTHR) — Nothing is stopping Noah Malone.
He's a senior at Hamilton Southeastern High School; an IHSAA state champion in the 200 meters; and he's legally blind.
"There are no barriers for whatever it is that he might envision," mom Latasha Sturdivant said.
For Noah, there's more than what meets the eye.
He began his track career in fourth grade. It wasn't until four years later — on his first day of eighth grade — when he started noticing problems with his vision.
"I was just in class. My teacher was writing notes on the board I couldn't see," he said. "I didn't think anything of it. I thought, 'Oh, I'll just get glasses. It'll be fixed.'"
But the issue was more complicated.
Doctors diagnosed Noah with Leber hereditary optic neuropathy (LHON). It's a genetic disorder that causes vision loss, typically starting in the late teens or early twenties, according to the National Institutes of Health. Noah can still see things like colors and movement, but he can't see small details.
"It takes away my central vision and leaves me with my outside vision — my peripheral vision."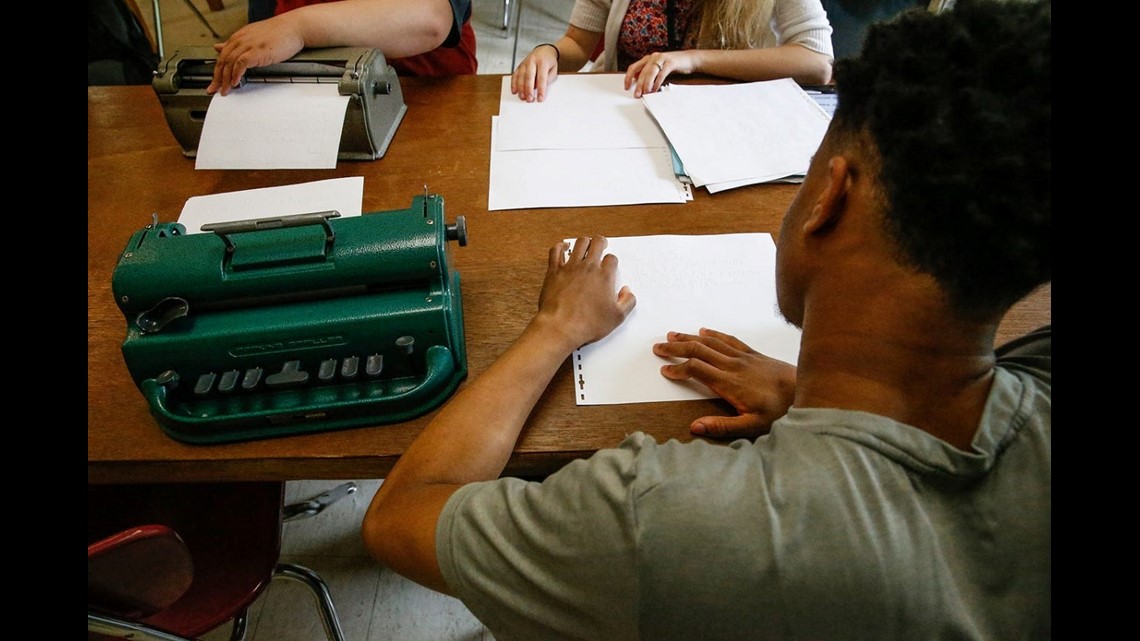 Despite the diagnosis, Noah's father said his son responded with a positive attitude while he and Noah's mother took on a new role.
"We had to be his eyes and ears on the track," Kyle Malone said.
It was tough at first. Noah said he would start to fade out of his lane or run over things on the track. He even got injured in his first race running blind.
Once Noah got to high school, he became a trailblazer, helping to forge the first partnership between Hamilton Southeastern and the Indiana School for the Blind. He attended most classes in his first three years of high school at the School for the Blind. He returned to HSE for one class to keep him eligible to compete for the school.
This year, he's at HSE full-time, and he's a lot more comfortable on the track.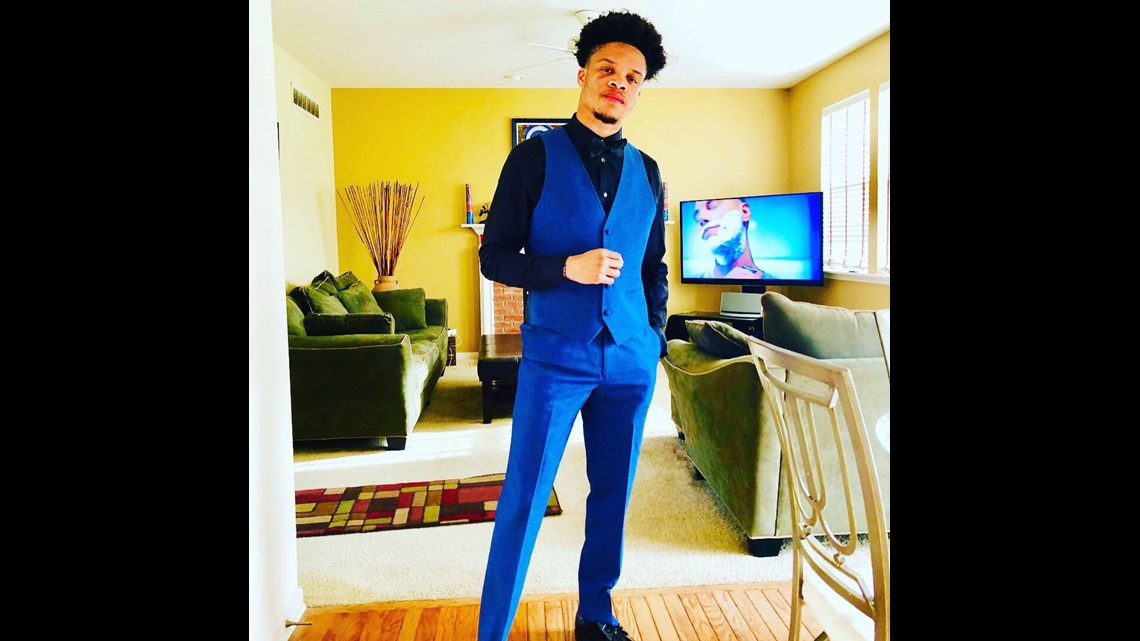 "I can almost feel where I am," he said. "The (track) I'm on right now, I've been running for four years. ... I can feel it — like the finish line. I can't even see it, but I know it's right there."
Noah's 11-year-old sister also took on another role after his diagnosis: fashion consultant. She's been supportive every step of the way and helps him with a very important task: telling him what shoes go with what socks.
As his track success continues, more opportunities come Noah's way. He got the chance to represent the United States at the Parapan American Games in Peru in August.
"I've never competed against adults internationally before. It was so much an accomplishment just to be there." But Noah did much more than just show up. He brought home a silver medal.
"I always had a vision of what I wanted to do in track and anything else, so I didn't stop because my goals didn't stop, even though my vision changed," Noah said.
In November, he'll get another chance to represent the U.S. at the Para World Games in Dubai.
Noah said he hopes his journey will inspire others to have a vision of overcoming obstacles.
"I think when you're looking toward the future, nothing but success can come."
Noah will be a guest speaker at this year's Indianapolis TEDx event Thursday. The theme of this year's event is sight. Noah will join other presenters to share stories about hindsight, foresight and insight. Get tickets online here.
Read more about LHON here.