FORT WAYNE, Ind. — The Allen County prosecutor charged a Fort Wayne man with intimidation and harassment of Congressman Jim Banks after police said he threatened Banks and his family.
Prosecutors said Aaron L. Thompson, 33, called the Congressional Office of Banks several times in April and left threatening messages.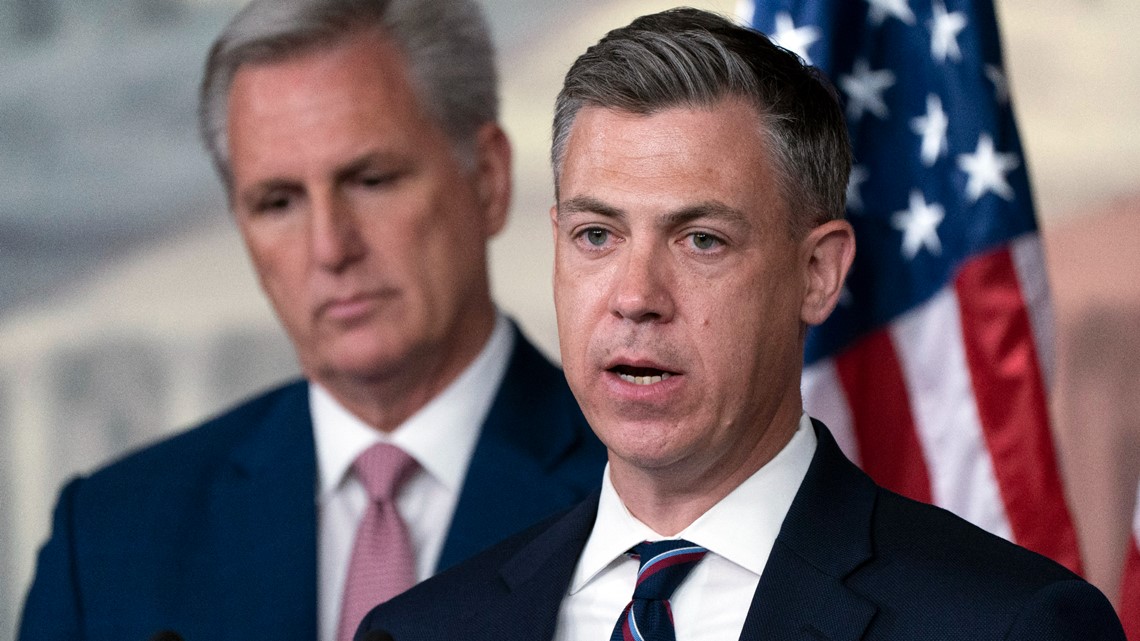 According to court documents, Thompson admitted to being intoxicated and calling Banks because he disagreed with his political views. In his messages, Thompson said he owned a gun as allowed by the Constitution and told Banks to choose between himself or his daughters.
The affidavit further detailed a voicemail regarding the Banks' family: "Here's the choice. Your daughters grow up without their dad, or you grow old without your daughters. How you like that? Let me know what your opinion is. I'll make the decision."

Police arrested Thompson on Friday.
In a statement, Banks said, "The safety of my family is my top priority. I've been instructed to refer all questions about the ongoing criminal investigation to the Allen County Prosecutor's Office."