While spas and salons were forced to temporarily close due to the pandemic, a licensed esthetician on Indy's west side decided to take her business to the next level.
You may have seen the bright pink, Londy Mac Beauty truck driving around Indianapolis.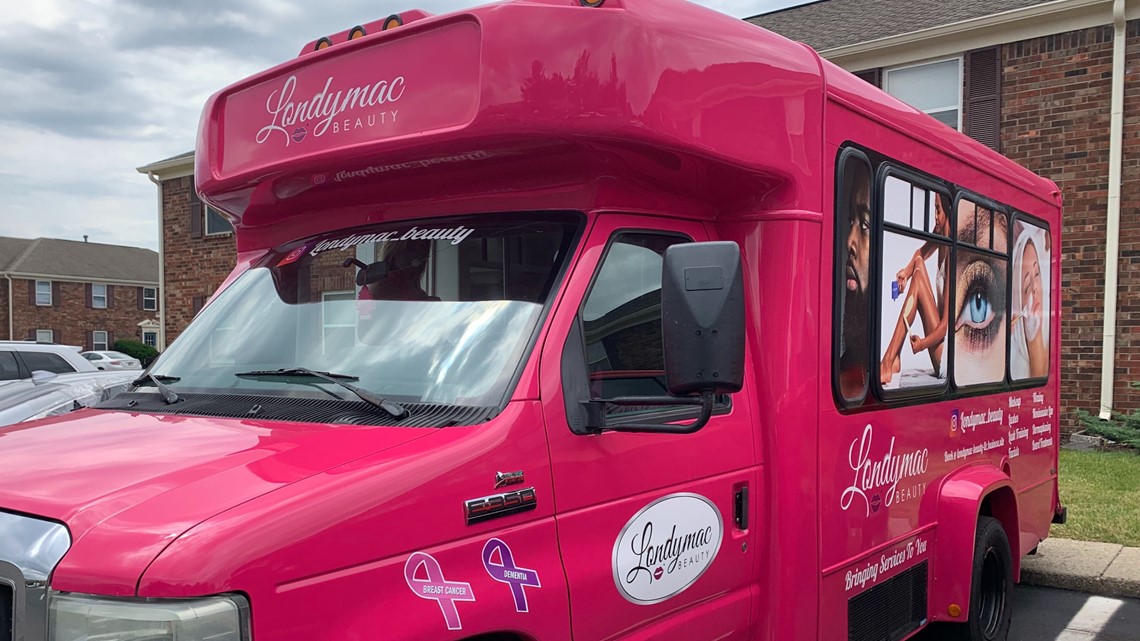 "It's a mobile spa," says owner Sholonda McFerson.
This licensed esthetician said she can be wherever her clients need her to be.
"I do makeup, eyelash extensions, non-invasive lip, beard treatments for men, sauna blanket, full body wax, spa parties for kids and adults," said McFerson.
It's not uncommon for spas or salons to lease a booth to experts in the beauty industry.
"The last time I rented somewhere the booth fee was $185 a week. I thought that was a bit much for what I wanted to pay," said McFerson.
So in January she drove out of state to buy a truck for $9,000. But she didn't have time to work on it until the pandemic forced everyone in the beauty industry to temporarily shut down for three months.
McFerson took that time to completely revamp her business and get the truck beauty service and travel ready for when the state opened up again. And she said the hard work is paying off.
"This is completely paid for, I don't have any overhead. So I'm flexible in how I price my products," said McFerson.
McFerson normally parks her truck on Indy's west side and clients can come to her for no additional charge. As a mobile service, McFerson also visits her clients wherever they need her to be for a travel fee.
"If you're 30 minutes from there (westside of Indianapolis) than it's $30 on top of the service," said McFerson.
She calls her mobile business her "single mom hustle"
"I have a degree in business administration but I like this better because I'm flexible for my kids. I'm available for my children. I am a single mom and this is just how I provide for my family," said McFerson.
She said it's important for her kids to see how hard work pays off.
"I'm super proud that I've done this on my own without any assistance from anyone," said McFerson.
She said she wanted to be a good role model for her son who just graduated from Ben Davis High School with a 3.7 grade point average.
"I'm very excited he graduated with his high school diploma and an associate degree in pharmacy technician and a full scholarship to IU Bloomington," said McFerson.
"It's just me showing him this is the way to do it," she added.
McFerson says she wants to help create more mobile trucks for other business as well.
"It can be an office mobile or if you do taxes or anything you do. You don't have to be in an office and you can go to people's homes," said McFerson.
She said she think mobile business could become more common in service industries especially after how the pandemic has forced people to stay or work at home more.