WASHINGTON — It took only a few hours for internet sleuths to crack the code hidden in the parachute that helped bring NASA's Perseverance rover to the surface of Mars.
On Monday, the space agency released a high-quality video of the spacecraft safely landing on the red planet. While discussing the patterns on the spacecraft's massive parachute, the team at Jet Propulsion Laboratory in California teased there could very well be a hidden message in the unusual design.
"In addition to enabling incredible science, we hope our efforts in engineering can inspire others," said Al Chen, who was in charge of the rover's landing team. "Sometimes we leave messages in our work for others to find for that purpose. So we invite you all to give it a shot and show your work."
It took less than half a day for someone to crack the code.
Here's a photo of the parachute, if you want to try and figure it out yourself...otherwise, keep reading and we'll reveal the hidden message.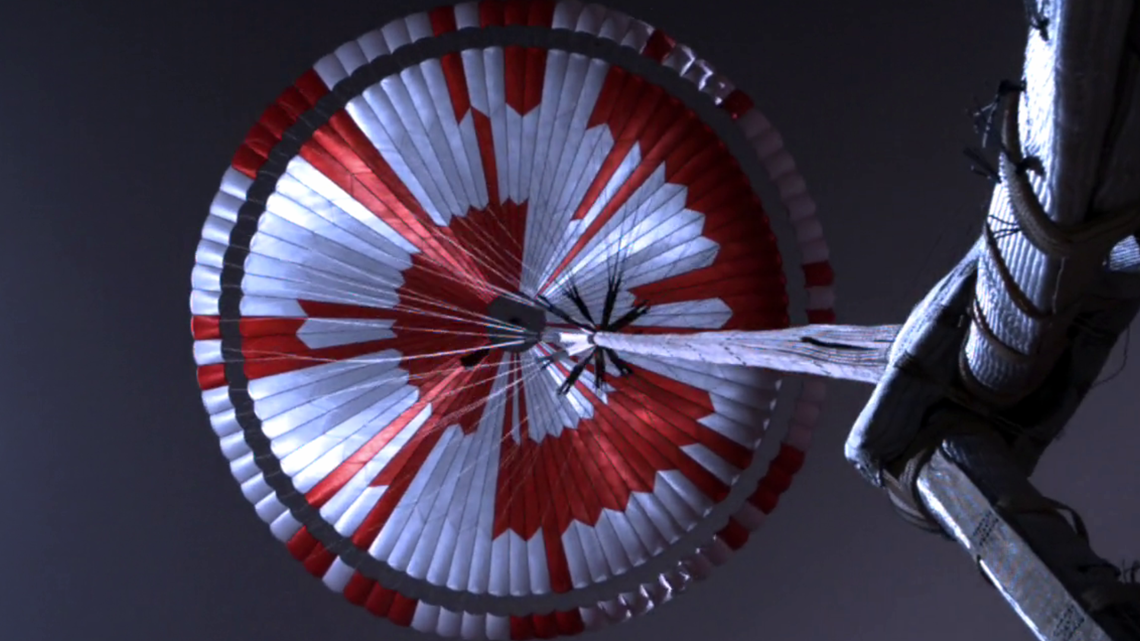 Abela posted the explanation on Twitter Monday afternoon, which scientist Emily Calandrelli detailed in a TikTok video.
The Perseverance rover's mission is just now beginning. NASA's biggest and most sophisticated rover yet will spend the next two years exploring the surface and drilling into rocks that may hold evidence of life 3 billion to 4 billion years ago.