GREENFIELD, Ind — Business is booming at a local RV dealership.
Mount Comfort RV says sales are up 150 percent from last year as the pandemic has shifted the way people vacation and live.
"In 40 years, we've never seen retail activity like we're seeing now," said Ken Eckstein, owner of Mount Comfort RV. Eckstein said they're having trouble keeping inventory up.
13 News observed at least one family purchasing an RV and another coming in for parts.
"Normally, our busiest time of year is June, July and August and we try to have our biggest inventory of the year then. We're down about 75 percent of what we'd normally have on display this time of year," he said.
And it's not just the regulars who are buying.
"We're seeing first time customers like we've never seen before," Eckstein said.
He said the RV lifestyle seems to appeal to millennials because it is outdoor friendly. But he's also seeing a lot of customers who have never owned RVs and who say they're not going to fly on a plane anymore or go on a cruise.
Most of the customers are buying RVs in the $15,000 -$20,000 price range, according to Eckstein. One of his biggest sellers a the moment is an RV that goes for about $17,000 or about $150 or so a month.
Eckstein said with interest rates and gas rates so low, the economy prior to pandemic was creating a perfect environment for buyers.
The $17,000 RV features a kitchen, Queen sized bed, TV, full bathroom, storage area, and living room. The more high-end RV in the $300,000 to $400,000 range has luxurious finishes, a fireplace, full bathroom, TV and washer and dryer in unit.
Eckstein said not all of his clients are using the RV to travel.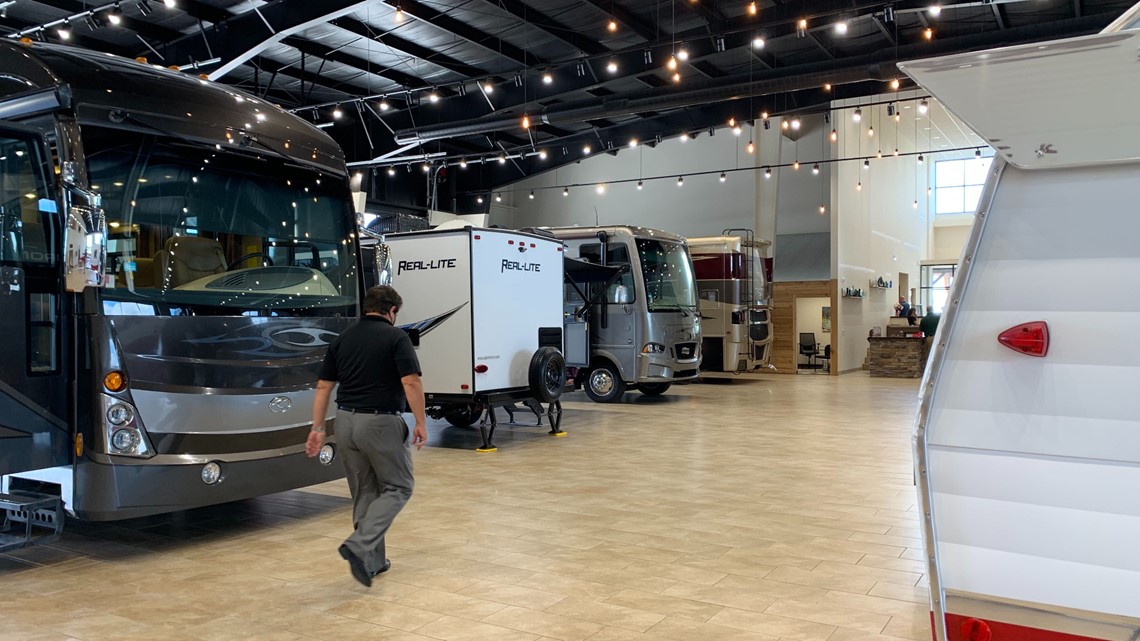 "We sold several RVs to people who were literally self-quarantining in their driveway," Eckstein said. "A doctor was one, a nurse was one, so they could be near their family but separate from their family."
Demand continues to climb, but supply has taken a hit. Many of the components in an RV are made in China.
"All those things have been chocked down while demand has ramped up so much," Eckstein said. "China was shutdown for two or three months so those things have become limited. We have an issue right now with the aluminum that goes on the side of our RVs. The paint is scarce. So the aluminum shipments are coming in very very slowly."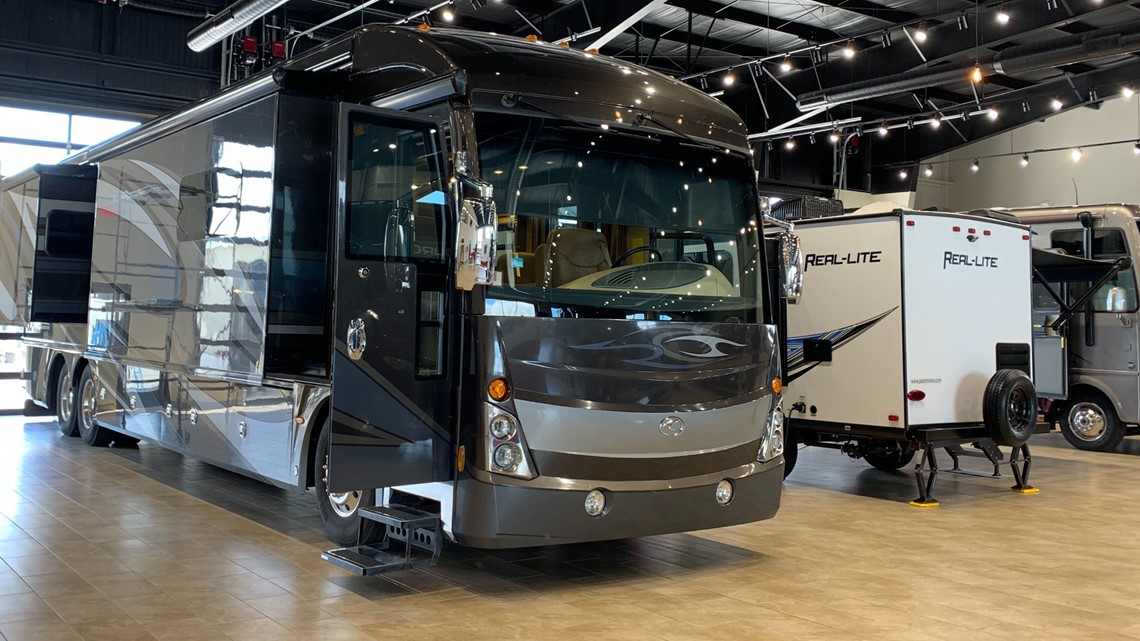 What would usually take six to eight weeks for Mount Comfort RV to get their products is now taking three or four months, according to Eckstein.
"We've been told by manufacturers stuff we ordered in June, we may see in December we may not see it at all," Eckstein said.
Eckstein said RV dealers are resilient. They've made it through the RV "golden years" of the 60's and 70's the gas rationing the ups and down of the economy.
And right now during a peak in sales, they're wondering when the supply chain will normalize, because right now they're operating with half of the inventory they're used to.