INDIANAPOLIS (WTHR) — As normal live seems to be paused during this pandemic, home projects are suddenly getting a lot of time and attention.
That can include coming across an old pile of media we don't see much of nowadays: audio or video tapes.
A staple of the 1980s and 1990s, cassette and VHS tapes gradually faded away in favor of CDs and DVDs, which are now losing ground in this digital age.
Converting cassette tapes
Don't throw out the cassette tapes and players just yet — they appear to be making a comeback. During the Christmas 2019 shopping season, Urban Outfitters was selling Walkman players and cassette tapes, including Taylor Swift's latest album.
Converting them is easy and can be done in the comfort of your own home during this quarantine. Since audio tapes can be recorded on at any point, it can be hard to know what's on them, so to save time, you can listen as you import them.
You need a working cassette player and a computer. From there, you need a converter cord that has red and white connections that convert to what looks like a headphone plug. That plug will actually go into your computer's microphone port.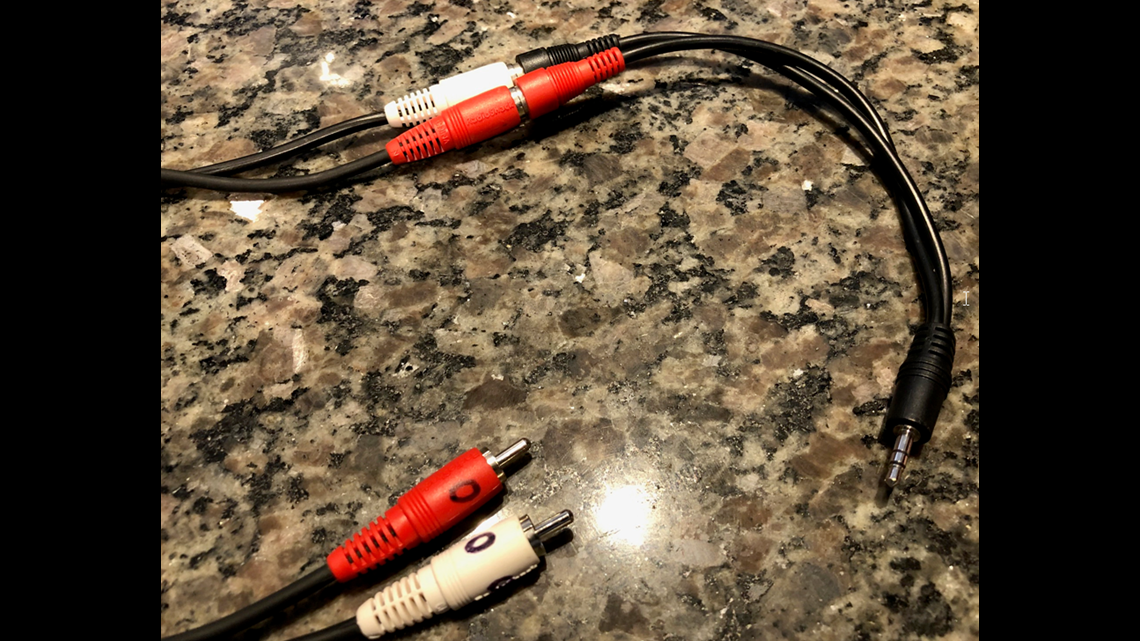 Next, download an app that will allow you to import the audio. There are many free ones like Audacity. The program should allow you to export the audio as an MP3 file, which can be saved digitally or burned onto a CD.
Converting VHS tapes
While audio tapes may enjoy a bit of a resurgence, the same can't be said for that old VCR and VHS tapes. In fact, you probably won't find a brand new VCR anymore because the last one was made in 2016.
Much like cassette tapes, any show could be recorded in any quality setting, so one VHS tape can range from two to six hours of video that must be imported in real time.
The tape material can break down over time, depending on the quality and grade of the tape. You can also try a VCR head cleaner if you have playback issues.
Used VCRs are common on the internet with various prices. You will typically need two specific cords to plug the VCR into your computer.
The first is what's commonly called an RCA audio video cord. It has red, white, and yellow male-to-male connectors. That will plug into the back of your VCR on the "out" slot.
The second cable you will need is an RCA audio video cord to USB dongle. This will allow you to plug the cable now from the back of your VCR into your computer. The two cords typically cost around $20 combined.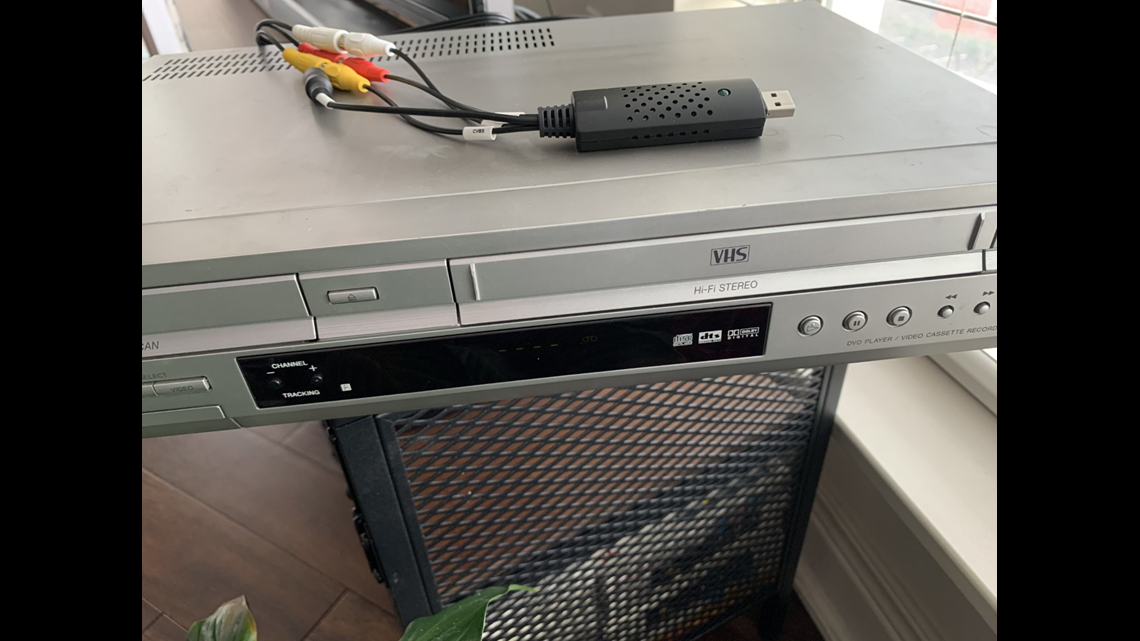 From there, on a PC, you'll need to download a program that lets you import and save the video. There are several free programs and often one is included with the dongle.
On a Mac, simply open QuickTime and select "File" and then "Import." After your files are imported, you can burn them to a DVD or save them digitally.
If you'd rather have a professional do it, be prepared to pay up! Costco will do it for $20 for two tapes.