LAFAYETTE, Ind. — A Lafayette pizza delivery man who saved the lives of five children from a burning home has won The Carnegie Medal, the highest honor for civilian heroism in the country.
Back on July 11, 2022, Nicholas Bostic, 25, saved five kids from a burning home. It happened around 12:30 a.m. in the 2200 block of Union Street in Lafayette.
He said he was driving by the home when he saw the fire. Bostic stopped in the road, put his car in reverse, turned around and pulled into the driveway.
Knowing he had to act, Bostic told 13News he ran around the back of the home and went inside, yelling to try to alert anyone that could be inside the burning home.
Bostic said nobody answered his call, possibly meaning everyone had already gotten out. Instead of taking that chance, Bostic went in and went up the stairs, where he found four kids.
"I went in through the back door and the second step of the staircase is when I saw the faces coming out and they ran past me. I followed behind and then at the back porch I asked them if there was anyone left in the house," Bostic said.
That's when he learned a 6-year-old girl was still inside. Without hesitation, Bostic went back inside.
He wrapped his shirt around his mouth and nose before going through the smoke and fire. Bostic said he couldn't see anything in front of him and the heat from the fire made it seem as if he was walking into an oven.
Crawling on the ground, Bostic was able to locate the 6-year-old girl and took her upstairs. Then, he broke a window by punching it with his hand to get out of the burning home.
"We looked out the window and I went shoulders first through it and I landed on my right side with her on my left side," he said.
Bostic suffered severe smoke inhalation and a cut on his right arm. He was flown to an Indianapolis hospital for treatment where he stayed for a few days.
Bostic is honored alongside 15 other civilians who risked serious injury, or death, to save others.
Some of the awards were given posthumously, and include four passersby who entered unfamiliar burning homes to save their occupants, a man who was shot and paralyzed from the waist down while attempting to save a store clerk from an armed assailant, and a father who drowned saving his toddler.
The award is presented through the Carnegie Hero Fund.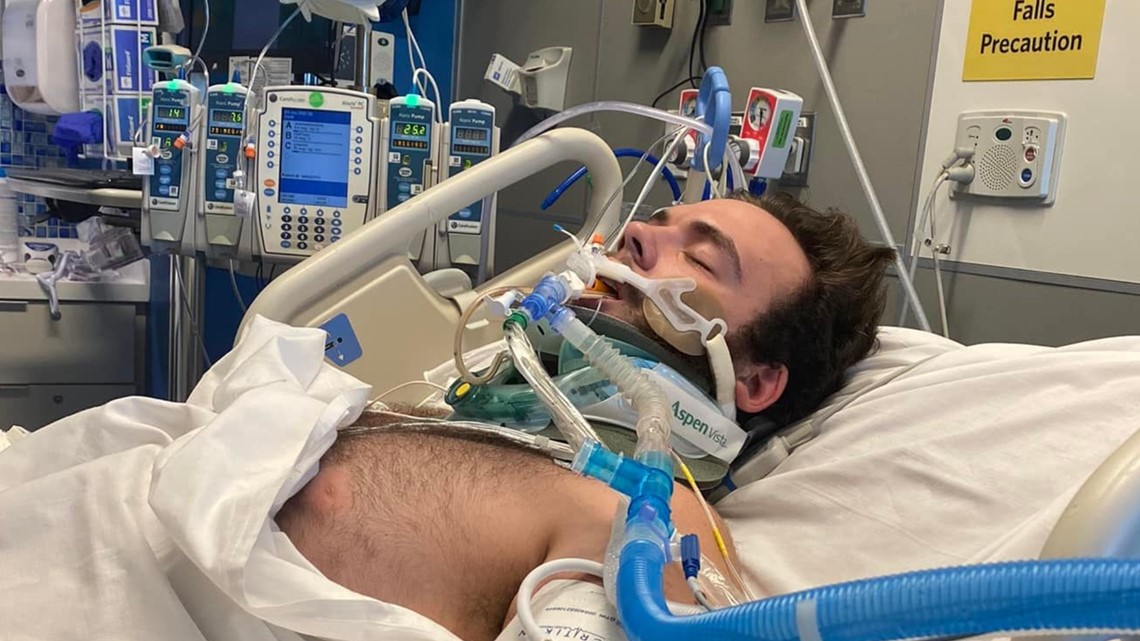 The full list of awardees includes:
Terrance A. Dea, deceased, Louisville, Tennessee
Christopher K. Burkett, deceased, Forsyth, Georgia
Emilyn Golden, West Vancouver, British Columbia
Gabriel Lucas Gardner, deceased, Spokane Valley, Washington
Kevin Conklin, Bethlehem, Pennsylvania
Roberto Y. Longoria, deceased, Phoenix
James W. Musgrove, Jr., Birmingham, Alabama
Chad W. Chichester, Midland, Michigan
Derek Winemiller, Kansas City, Missouri
Paul Galotti, Easthampton, Massachusetts
Nicholas L. Bostic, Lafayette, Indiana
Zachary Sjosward, Clifton, New Jersey
Kortnie Balls, Pocatello, Idaho
Jose M. Pichardo, Nashua, New Hampshire
Daniel Franz, Mahopac, New York
The Carnegie Medal is given throughout the U.S. and Canada to those who enter extreme danger while saving or attempting to save the lives of others. The Carnegie Medal has been awarded to 10,355 individuals since the start of the Pittsburgh-based Fund in 1904.
Each of the recipients, or their survivors, will receive a financial grant.