BARGERSVILLE, Ind. — A newer safety feature on iPhones is creating an unexpected challenge for first responders.
Crash detection technology automatically alerts 911 if you're in a crash. But it's also leading to false positives - emergency runs, with no emergency.
That happened two times in two days last week in Johnson County. 911 dispatchers received a call and this automated message: "The owner of this iPhone was in a severe car crash and is not responding to their phone."
The distress call came through crash detection.
That feature is on iPhone 14s and calls for help on your behalf if it senses you've been in a wreck.
"It can measure pressure from the air bag going off inside the car, velocity, sound. So it kind of calculates all these things and says, 'Hey, you've had a severe crash here,'" said Bargersville Deputy Fire Chief Mike Pruitt.
But those two messages last week?
They weren't wrecks at all. False alarms triggered a full callout of first responders for nothing.
"We show up and we're standing there in the middle of nowhere and there's supposedly a crash there," Pruitt said. "But then if we look around a little closer, we find an iPhone."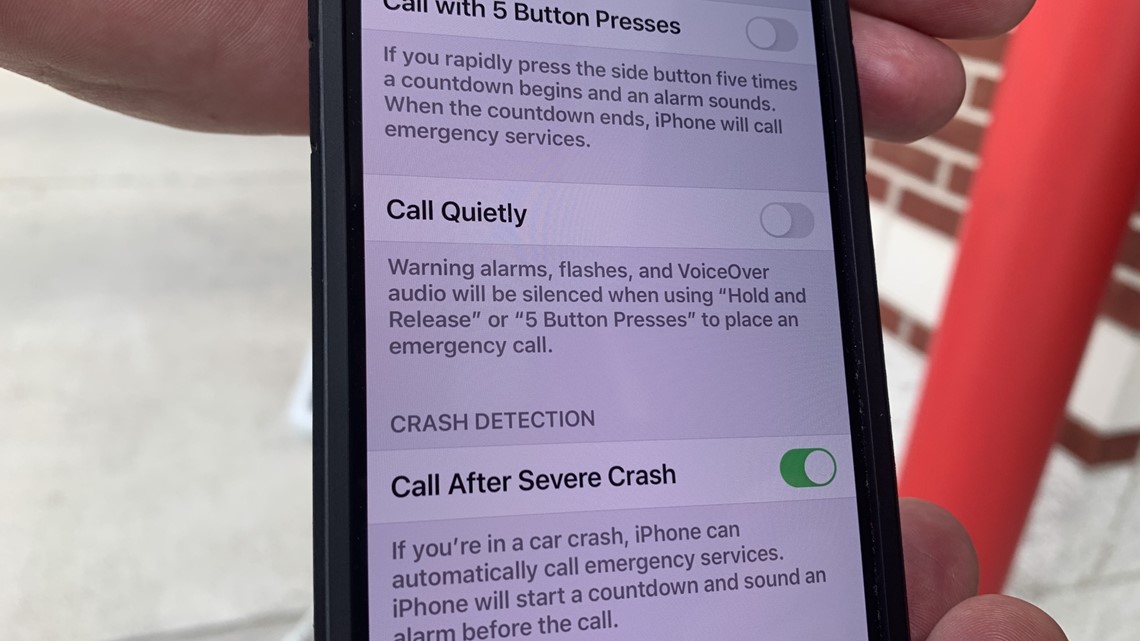 The iPhone found in the road, Pruitt said, was likely left on someone's car, fell on the ground and mistakenly detected a crash.
So, the only injury for paramedics?
"There's an iPhone in cardiac arrest and not much you can do for it," Pruitt said. "We cannot resuscitate most iPhones. They're in pretty bad shape when this happens."
False alarms do take away from true emergencies, taking those crews out of service.
Across the country, it's happened a lot.
911 calls from iPhone crash detection have been triggered by bumpy roller coaster rides, falls on ski slopes or, like in Johnson County - twice - a forgotten phone.
"We show up and we're going, 'There's no one here,' but then it's the iPhone," Pruitt said.
Apple has further optimized its crash detection technology with iOS updates a few months ago. First responders say there are major benefits.
For example, had those 911 calls been for actual accidents, the system has pinpoint accuracy through longitude and latitude.
The iPhone they found on the ground was actually right in front of the mailbox with the address delivered to dispatchers.
Plus, crash detection has saved lives.
Deputies in Florida made a dramatic rescue in March, when a driver's iPhone dialed 911. The vehicle had gone off the road and wasn't visible to traffic.
It's why first responders say it's worth it, despite the frequency of false alarms.
"My hope is this type of technology for the iPhone is going be a bonus in saving lives more than a hindrance for public safety," Pruitt said.