DANVILLE, Ind. — A mask mandate for the entire state of Indiana took effect Monday.
Masks are required in public spaces where social distancing is not possible and inside buildings. But not wearing a mask is not a crime, so no one is enforcing the mandate.
We saw widespread compliance in Danville at Kroger, where the company already had a mask mandate for employees and customers. People not wearing masks could be offered a mask and a gentle reminder.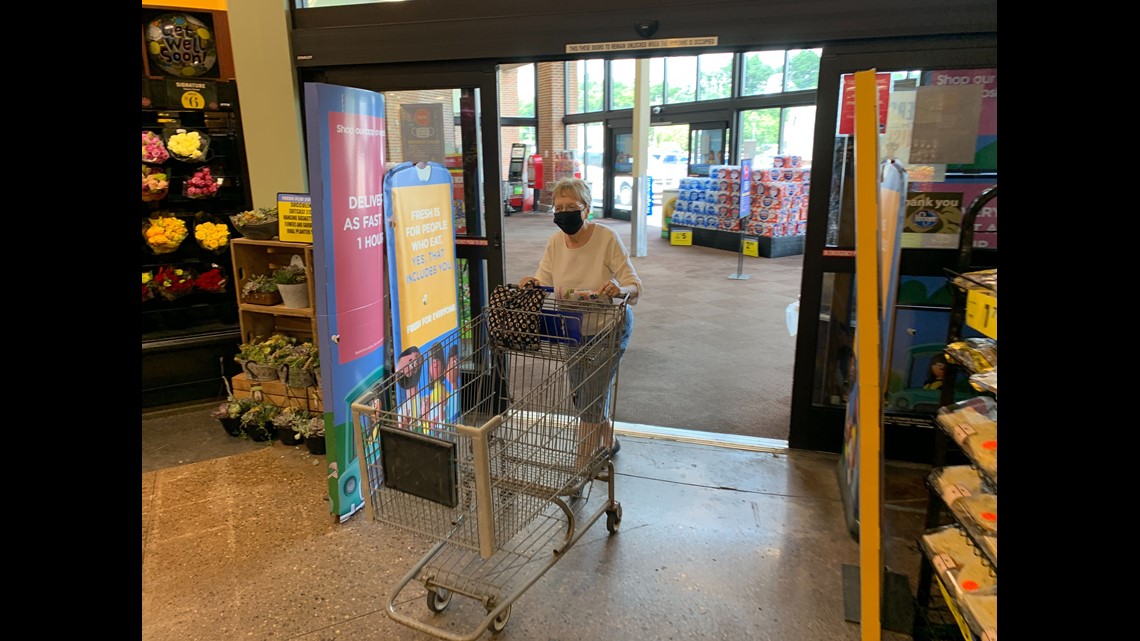 "We're just trying to keep our customers safe," said Kroger store manager Jackie Strickland. "I tell my employees we're not trying to get into a confrontation with anybody. We're not trying to make anybody feel uncomfortable, just make them aware of the policy."

Law enforcement agencies are not enforcing the mask mandate and ask people not to call 911 to report people not wearing masks.
"Since the governor decided to take out the criminal portion of the mandate, we will not be effectively doing any arrests or charges or anything associated with that," said Deputy Chief Joe Aldridge with the Plainfield Police Department. "What we would do is encourage people to call the Hendricks County Health Department."
The Hendricks County Health Department has a hotline number available for mask concerns: 317-718-6018. But the hotline is just to gather information and answer questions.
"We provide education at this time," said Kandi Jamison, Hendricks County Health Department director of public health nursing. "We are not doing fines."
Jamison urges people not to create a confrontation over masks.
"Be patient and if that other person doesn't want to discuss it, I don't want people to get angry and fight," Jamison said. "We need to help each other during this time, not cause more stress. People should wear a mask because we protect each other. My mask protects you. Your mask protects me, and so we want people to wear masks if they can."
Masks are required, but it's not a crime if you don't wear one. Exceptions to the mask requirement include medical reasons, during strenuous physical activity or while eating or drinking.
"There's no reason to get all upset and get into some kind of confrontation with someone about it," Aldridge said. "We can do our best to protect ourselves and protect each other, and that's the way we should look at it."