INDIANAPOLIS — Had he gotten the chance, Jeremiah Williams would be turning 22 next week, probably mapping out his next steps after graduating from college.
Instead, the great-aunt and uncle who raised Jeremiah until he was 8 — the age he was when he died — are getting ready to hand out T-shirts for the 14th annual walk in Jeremiah's memory, "Walking For Change," all to raise awareness about domestic violence.
"Fourteen years, but it seems like it was just yesterday," Rev. Arthur Sample III said.
Sample and his wife, Barbara, minister to parishioners at Mount Moriah Missionary Baptist Church. The couple said they took 6-month-old Jeremiah in when his mother asked them to raise her baby.
Jeremiah's dad, who was the Samples' nephew, was killed that same year.
"Jeremiah was like a son. We reared him. We took him to school. We went on field trips with him. We took vacations together. We taught him how to walk and potty train and all of that. He was our child," Barbara explained.
That fall, months after Jeremiah's murder, the Samples hosted their first walk, hoping to call attention to the fact that domestic violence can happen to anyone.
"Unless it happens to you, then people tend to forget," said Barbara.
The Samples haven't forgotten, though.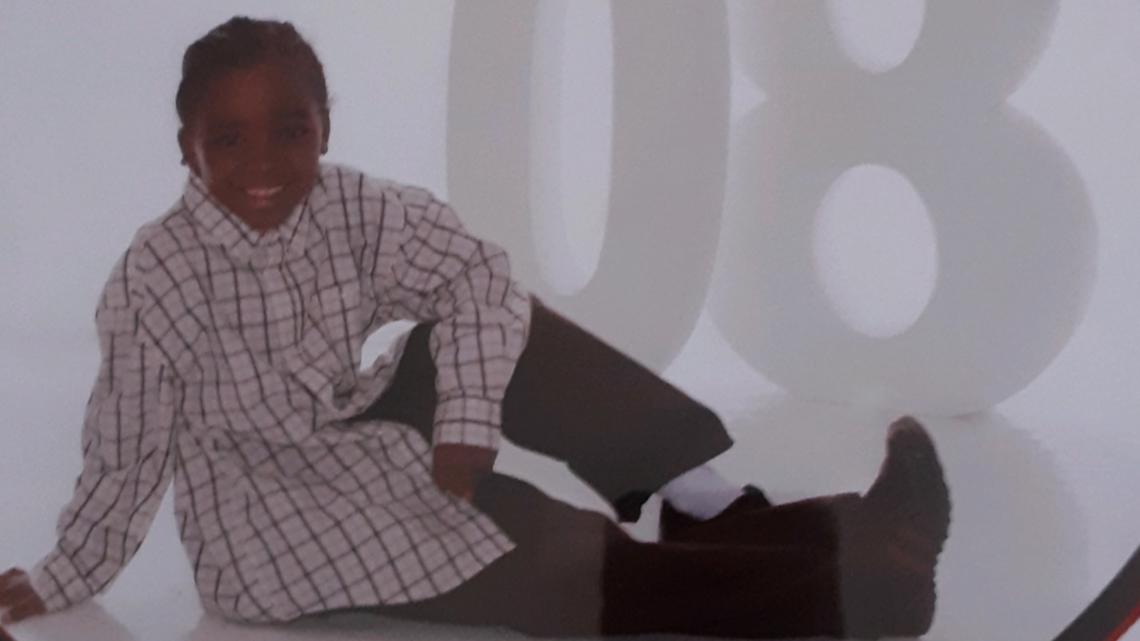 The loss of Jeremiah is always there, magnified every time they hear about a domestic violence case, like the woman recently shot and killed outside her children's day care in Haughville.
"Fourteen years later, it's still happening," said Rev. Sample.
That's why not even the COVID pandemic has prevented the couple from holding their annual walk in Jeremiah's memory. This will be the third year, though, that it won't be an organized gathering.
The Samples hope to gather next year in-person for the walk, but this year, they hope people stop by the church on Friday to pick up a walk T-shirt, wear it on Saturday and walk five miles in a place they choose, all the while thinking of Jeremiah and how domestic violence can touch anyone.
"It could be them," Barbara said.