INDIANAPOLIS — It turns out we're drinking more at home during the pandemic.
A recent study found that 1 in 5 Hoosiers said they're drinking more than they were before life changed in March.
The freedom of working from home and the lack of being able to safely gather for an after work drink with coworkers may be part of the reason why beer, wine and alcohol sales are up.
While retailers are getting a boost, that's not necessarily the case for manufacturers. Wine makers like Easley Winery in downtown Indianapolis said the shutdown has been a struggle on the bottom line.
The winery started in 1974 and currently produces 27 wines, including the Reggae brand.
While their sales are up, an even bigger part of their business is down: the tasting room.
"Just like everybody else, we had to pivot very quickly," said owner Meredith Easley. "The last day we were open in downtown Indianapolis was March 17, which was Saint Patrick's Day, so it was a really weird, surreal occurrence."
The tasting room hosts parties, gatherings and tastings, which makes the operation part winery and part hospitality.
"Now, we only have two people in the building on a given day, whereas we used to have 250 that we were hosting," Easley said.
On production days, that number goes up.
Other Indiana wineries reported similar struggles. The Brown County Winery said customer sales jumped 50 percent during the pandemic and retailer sales rose 5 percent, but the bottom line is still tugged down by the absence of their tasting room.
Oliver Winery in Bloomington said they usually see thousands of people in its tasting room on summer weekends, but COVID-19 has also taken a toll. The company had a strong 2019 with a 505,000 cases of wine sold, representing a 19 percent sales increase over 2018.
At Mallow Run Winery, sales jumped 15 percent during the height of the quarantine, but the loss of the tasting room revenue has hit the company hard.
At West Fork Whiskey Co., co-founder Blake Jones said demand for craft cocktails at home grew, leading to a significant sales jump in their elixir mixer line.
Timing helped Easley find a way to bounce back from the loss of their tasting room, thanks in part due to a thirst from stores and consumers. The company had two new wines in development as retailers like Kroger and Meijer were desperate for something new.
"We got the 'yes,' but with the timeline of 'we need it tomorrow,' so what would have been a yearlong project immediately became a six month, out the door project," Easley said. "Had it been any other time, we probably could not have met those goals and demands if we had been in our normal operations."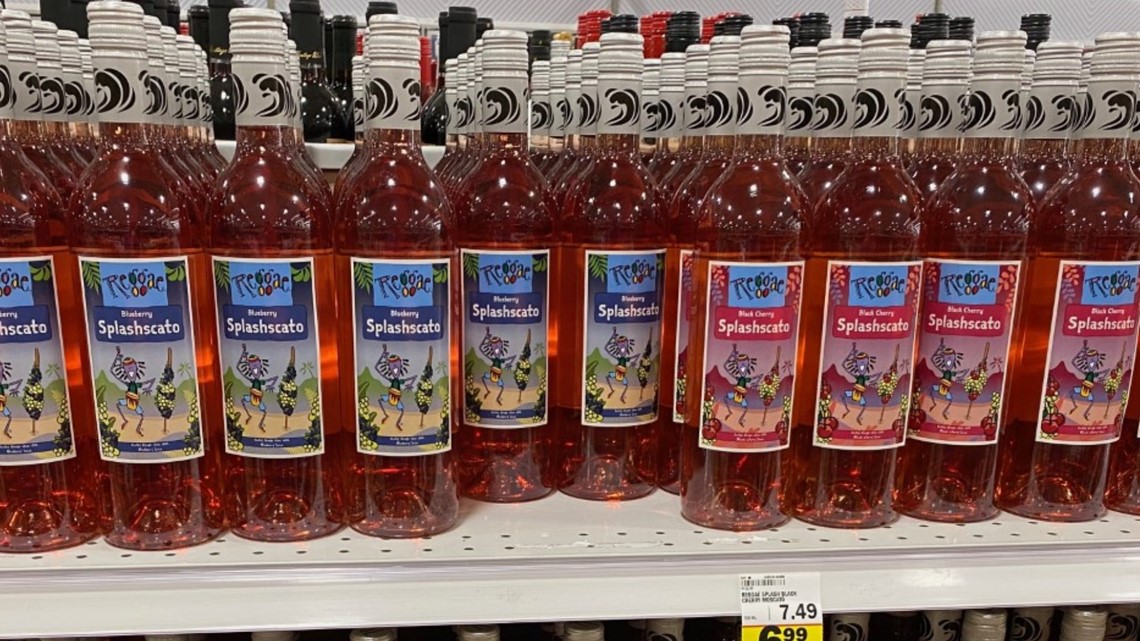 It became a rush for the production team of nearly a dozen people to bottle the Blueberry and Black Cherry Splashcatos while also dealing with challenges like getting all the parts, starting with the bottle screw top lids.
"[The bottle screw top lids] come from Canada, our bottles come from the southern part of the country in Texas and our labels come out of Seattle, even though the Reggae wines [designs] were created by an artist in Greenfield, so all of those parts and pieces had to come together," Easley said.
They've been on store shelves since July 4. Strong sales have helped lift overall numbers that have been brought down by the temporary closure of the tasting room.
Easley Winery wines are sold in nine states and thanks to a new distributor, that will grown to 11 by the end of the year.