A spokesperson with the airport shared the firearms investigation report with 13News, confirming the incident.
Shortly after 9 a.m. on March 5, airport police officers responded to a firearms investigation at a security checkpoint for a possible firearm inside a backpack.
Police spoke with Epps, who told them he was in town for a show at Gainbridge Fieldhouse and forgot the handgun was inside his backpack.
According to the report, police found a .38 Special Airweight revolver, loaded with four rounds of Hornady .38 special ammo, the spot in the cylinder with the firing pin was empty.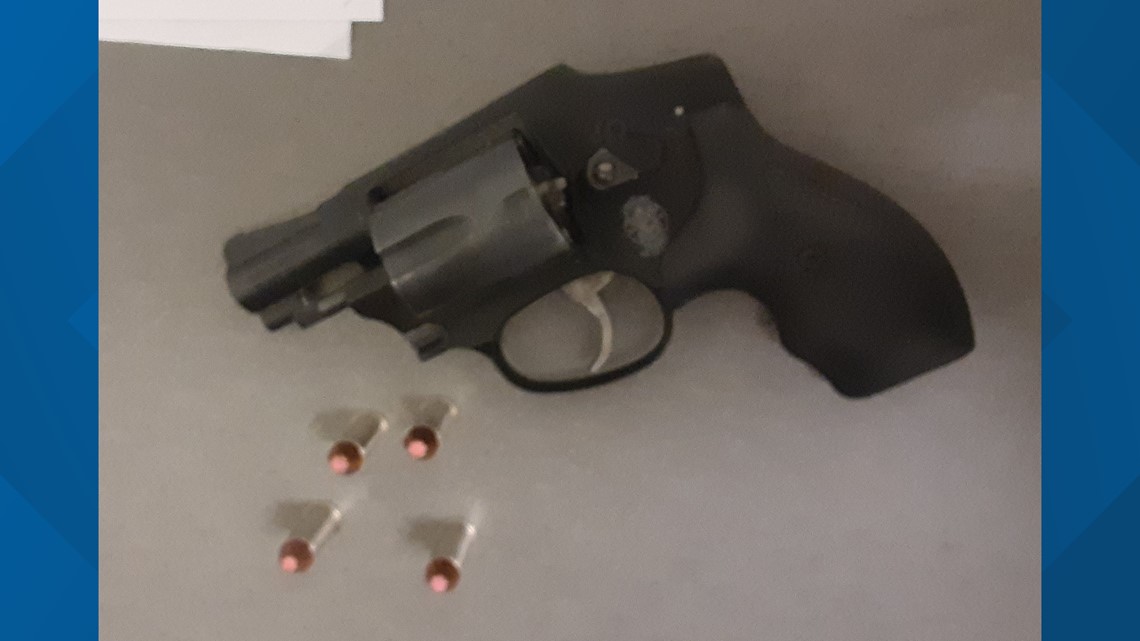 Police then seized the handgun.
"When our officers detect a firearm in the x-ray tunnel, action stops at the checkpoint. We immediately contact local law enforcement and they take possession of the weapon," TSA regional spokesperson Jessica Mayle told 13News.
The spokesperson with the airport confirmed Epps was not arrested in connection to the incident. The Marion County Prosecutor's Office told 13News the incident is under investigation to determine if charges will be filed.
Epps also faces a potential federal fine in the hundreds or thousands of dollars.
"The fine can vary whether it's loaded or unloaded," Mayle said. "And then the other issue is, you know, is this your first offense? Have you done this before? We say is it artfully concealed? Were you trying to hide it from us? Or was it just in the bottom of your bag? So we take all those factors into account when determining what the fine is going to be."
On Wednesday, the Indianapolis native shared a video on Instagram, addressing the incident.
"I want to apologize if you've seen any negativity about a gun charge at an airport. I had a long night at a show in my hometown, literally forgot that I had a pistol in my bag," Epps said. "If you want to know why I carry a gun, I carry money all the time, be having jewelry on, and these dudes is out here robbing people, so I just want to make sure I make it clear I ain't out here doing nothing wrong."
TSA agents have already found 18 guns at security checkpoints at the Indianapolis airport this year, ahead of last year's pace that totaled 68 for all of 2022.
Nationwide, an all-time high of more than 6,000 guns were found at airports.
"The takeaway is, because we're finding so many, is that we are able to protect these guns. Again, with the training of the officers and the technology of our x-ray tools, we're finding these guns. We're keeping passengers safe. But passengers also need to take responsibility and not bring them to the checkpoint," Mayle said.
Travelers can only bring unloaded guns to the airport in a locked, hard-sided case, that must be checked and reported to the airline. Ammunition must be stored separately.