INDIANAPOLIS — Friends of Indy Animals has received a grant for $1 million from Lilly Endowment Inc. to support the construction of a new Indianapolis Animal Care Services animal welfare center.
The new center will serve Marion County and benefit the nearly 10,000 animals housed at the shelter each year.
Since its founding in 2003, Friends said they have given money for items and services not included in the city budget, including emergency medical needs, facility upgrades, enrichment services, and IndyCares, a shelter diversion program that provides help for families who want to keep their pets but may not have the resources.
"Our work over the years has produced amazing results," said Jason Larrison, Friends board chair, in a statement. "We've supported the adoption of thousands of animals. We've saved even more lives by aiding the shelter in its efforts to achieve a 90% save rate. A new animal welfare center will be the foundation of our efforts to achieve and maintain this important work."
IACS' current location was opened in 1991 on the southwest side of Indianapolis.
"The cement block building, with a capacity to hold only 160 animals, can no longer meet the needs of the city's most vulnerable animals," Friends of Indy said in a press release.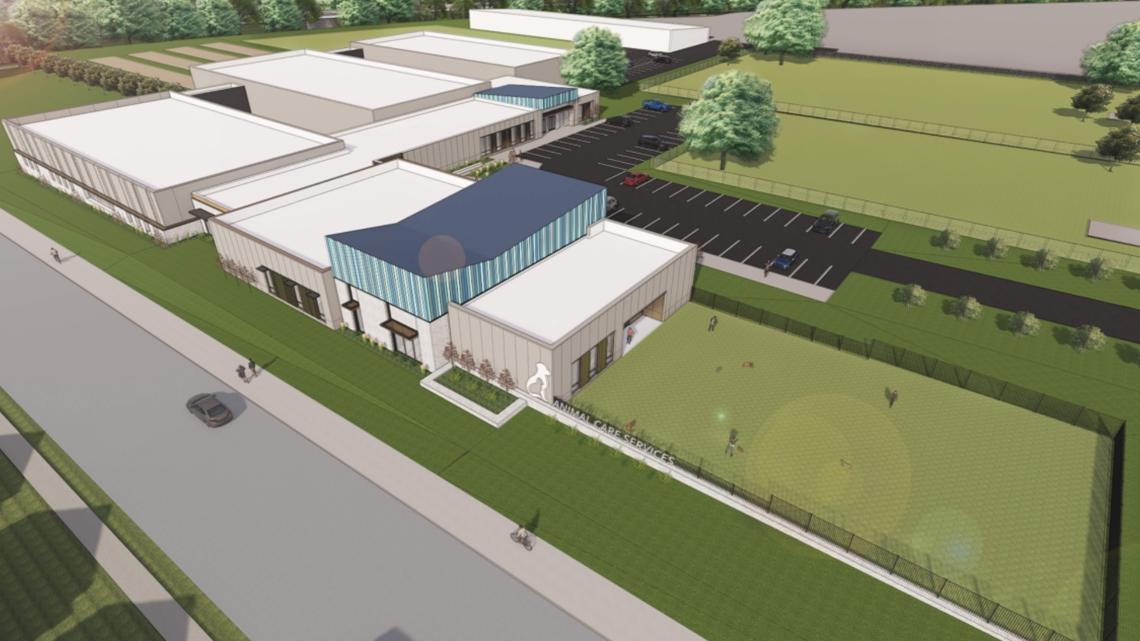 In addition to housing stray and surrendered animals of all types, IACS manages the city's animal control officers and provides temporary housing for animals confiscated from illegal or abusive situations.
Announced last fall, the city has committed $18 million to the project as part of Mayor Joe Hogsett's Circle City Forward initiative.
This grant from Lilly Endowment is in addition to the $18 million from the Circle City Forward funding and $3 million from the Nina Mason Pulliam Charitable Trust announced by the Mayor and Trust representatives last August, according to Friends of Indy.
A funding gap for the project remains. Friends of Indy Animals said they will invite the community to support the project at a later date.
Friends said a new animal welfare center will allow IACS to continue its focus on improving the lives of animals, and increasing their chances of being adopted, fostered or reunited with their families by providing a healthier environment for animals temporarily housed there.
City organizers said construction on the new facility has not yet begun. The Sherman Park site requires a larger remediation and infrastructure effort, currently estimated around $10 million, with approximately $5 million already invested, according to a city representative.
"The City, including DMD and DBNS, are currently evaluating what options are available to us to proceed. The city's goal is to break ground before the end of the year, but timelines and total cost will continue to evolve as the city finalizes it's plan," a city spokesperson told 13News in an email.