RUSHVILLE, Ind. — The City of Rushville is fulfilling its promise to never forget one of its own.

Carol Jenkins Davis was the victim of a hate crime in another Indiana town. Investigative reports by Sandra Chapman led to the only arrest in the case.
Now in Carol's hometown, there's a new pathway designed to promote healing and peace.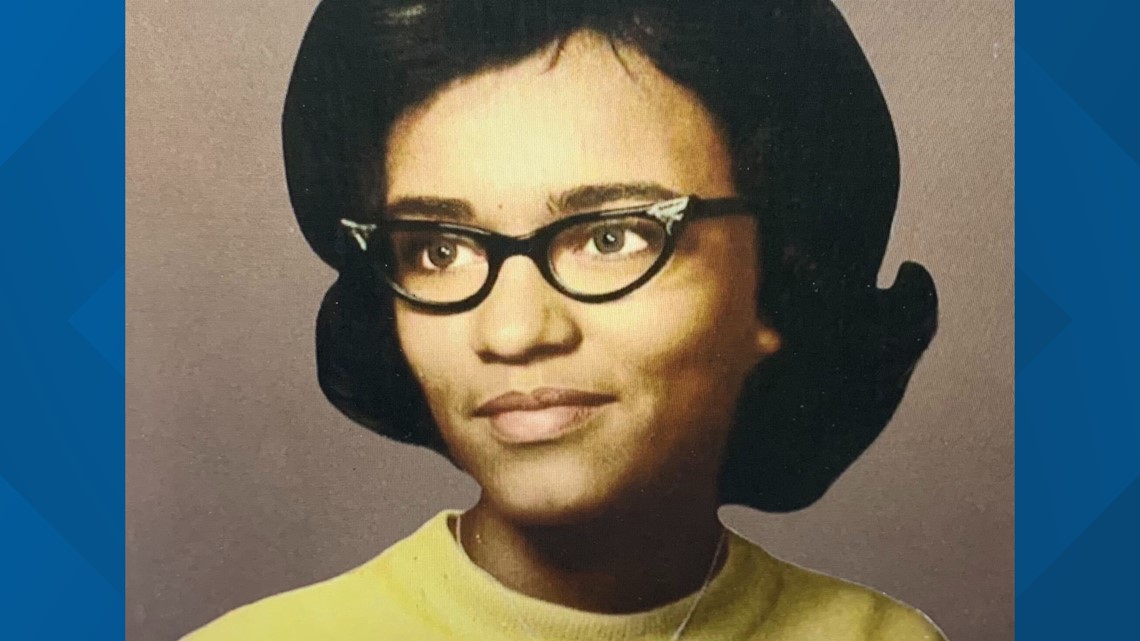 Nestled just minutes from downtown Rushville, a memorial path to honor a life lost more than 50 years ago.

Specifically, a labyrinth in the order of one of the world's most famous passages at the Chartres Cathedral in France. The similar design in Rushville is in memory of Davis.

"It seems to be involved in everyone's culture in some form or another, and so we felt like it was the right design," said Mayor Mike Pavey, explaining why the city chose to build a labyrinth.

Unlike a maze that has dead ends or can cause confusion, the labyrinth has a specific direction and leads to the center — symbolic of centered thinking.

"We've seen people walk and stop and pray at different locations," said the Mayor as he talked about the personalized approach to walking the path.

"It took a lot of patience, a lot of time and a lot of planning," said Dan Burklow, the park's director for the City of Rushville.
According to Burklow, every single stone for the pavement was cut and sent in a packet. Vogel Landscaping then installed and completed the project.

"There are 21 shrubs around this to symbolize the 21 years of Carol's life," he said explaining specifics regarding the design.

It's all part of a hometown promise to never forget.
In 1968, Carol left home to go sell encyclopedias with her best friend and a group of others. They ended up in Martinsville.
After going door to door, she was brutally stabbed and left to die for no other reason than the color of her skin.
Kenneth Richmond, the only suspect ever charged with her death died in September 2002 months before he was set to go to trial.

"Did you ever think you'd get to a point like this?" asked 13 Investigates Reporter Sandra Chapman.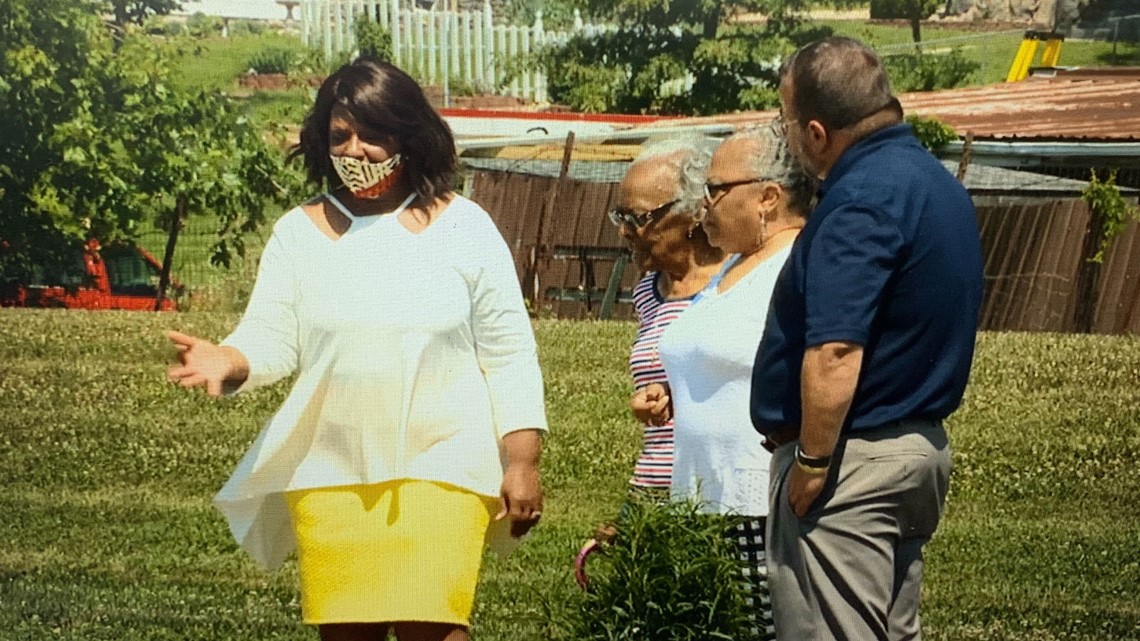 "No, never!" said Elizabeth Scott, Carol's 93-year-old mother. "Oh my goodness, I just can't say how nice it is."
"She would really, really, really think this is beautiful," Paulette Davis, Carol's sister, said. Paulette accepts the fact the case is part of Indiana's racial history but wonders what if Carol had been able to live a full life?

"She was always just kind and it just hurts that she's not here," said Davis as tears began streaming down her face.

"I was actually 17 at the time, and I was a senior in high school," she said thinking back to 1968, and the weekend she spent with her sister before she was killed. "I still miss her a lot."

In 2017, the mayors of both Martinsville and Rushville vowed to honor Carol's life.

"We offer our profound apology," said Shannon Kohl, the mayor of Martinsville at that time.

Now her hometown monument includes a place of peace, a symbolic passage from nearly a half century ago.

The year 1968 was a heartbreaking year with racial and civil unrest. The deaths of Bobby Kennedy and Martin Luther King Jr. saw cities from east to west burn. Now in 2020, the messages of justice, equality and inclusion have never been timelier.

"I think right now we need education," said Mayor Pavey, referring to current social environment. "To use that life as an opportunity to educate people on diversity and inclusion."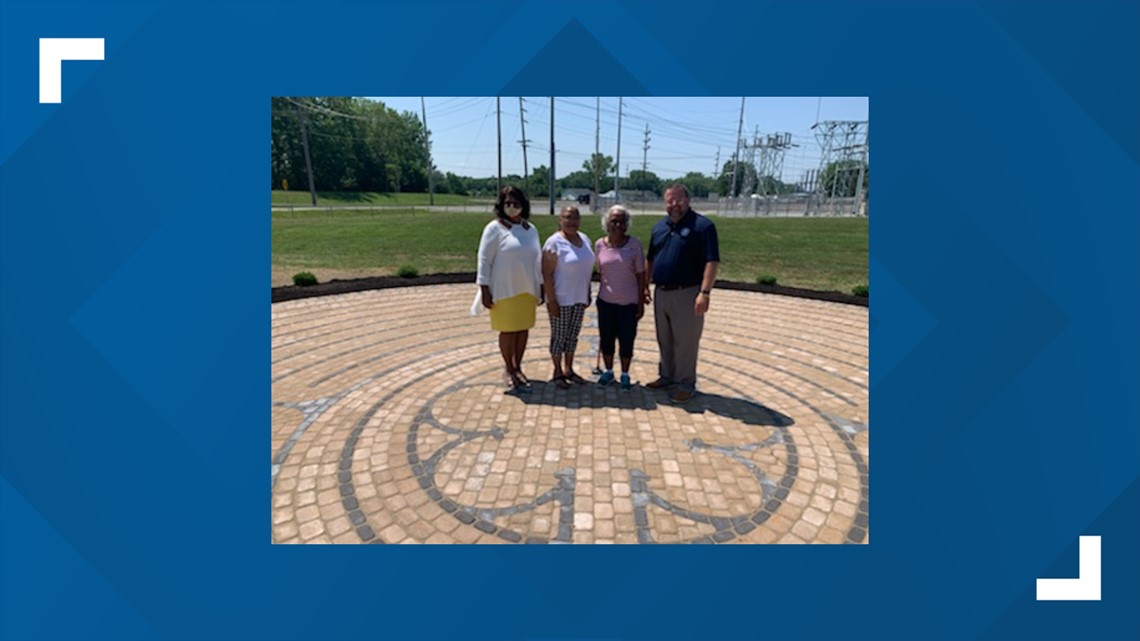 The family's patriarch, Paul Davis, died in April 2018. He was able to see the groundwork of Carol's legacy bloom. Now it's up to generations to come, to walk in peace; each step healing the pains of the past.
"I hope. That's all I can say, I just hope it's taken as it's given," Carol's mother said. "It's given from people's hearts."

"She's still here," Davis said. "She's still here in my heart."

The labyrinth is in phase three of a five year, $250,000 park project dedicated to Carol. The city plans to add shaded areas and an educational component as well.