INDIANAPOLIS (WTHR) - VA workers are protesting the federal government.
The workers are concerned that equipment shortages and VA policies are putting patients and workers at risk for COVID-19, especially here in Indiana, where too many veterans are dying.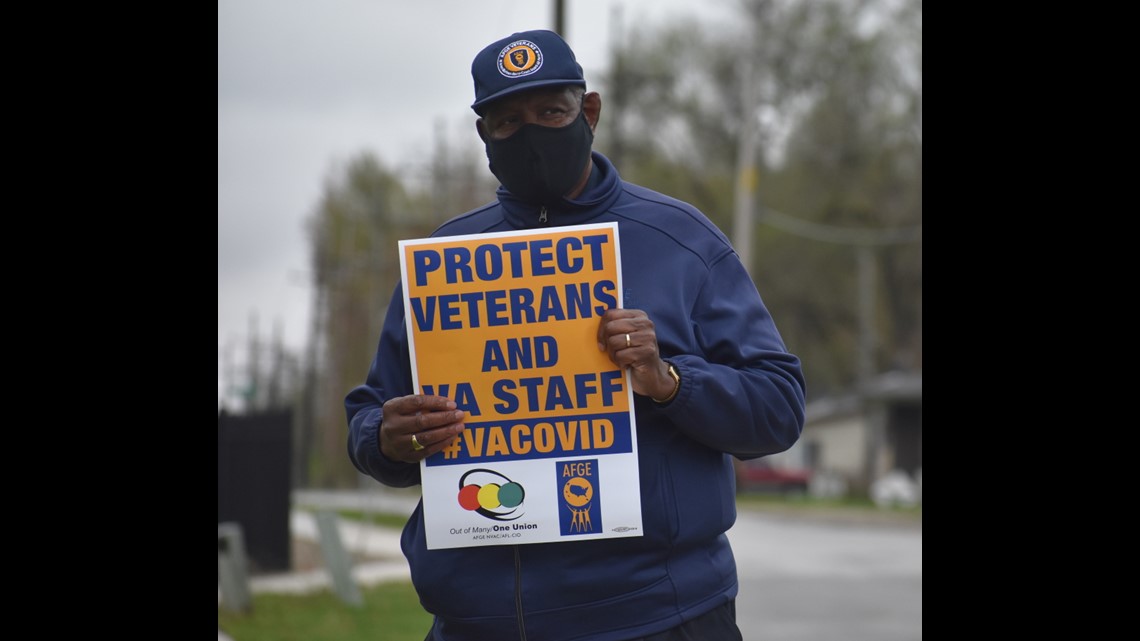 Workers at VA facilities in Marion and Fort Wayne are sounding the alarm and joining VA workers all across the country to protest unsafe working conditions. At issue: equipment and COVID-19 leave policies.
Richard Stone, who's in charge of the Veterans Health Administration, acknowledged days ago VA facilities are facing a shortage of masks and other supplies, according to written reports.
Workers in Marion and Fort Wayne are especially concerned about the shortages after hearing what's happening 50 miles away at the Roudebush VA Medical Center in Indianapolis.
"It scared employees. It made them think even more that they needed that personal protective equipment," said AFGE Local 1020 President Linda Rademaker.
Rademaker has worked as a registered nurse at the Marion facility for 26 years. She said workers are scared after learning Roudebush is among the top 10 VA facilities in the country for veteran deaths due to the coronavirus.
At least three staff members have died, too.
One Roudebush insider told 13 Investigates, "The deaths that have occured at our facility have been support staff and not front line. These staff are also the people who are most vulnerable."
"Their deaths highlight the scandalous lack of action to keep workers safe," said Rademaker. "That's one of the reasons we're having the rally today. We need that equipment available to us. We don't want to have to get it out of locked cabinets or locked closets."
Workers in Indianapolis, Marion and Fort Wayne all complain N95 masks are not available except in COVID-19 units, leaving others exposed.
"Surgical masks do not provide adequate protection for employees. We say unlock our N95 masks. We need to them every time a patient arrives for emergency care with symptoms of the virus," said Rademaker.
The VA also requires workers to use their own sick time to self isolate if they experience symptoms of COVID-19. If they don't have personal time available and decide to stay home, they are considered AWOL, or absent without leave.