Tracing firearms: How the ATF follows the history of guns used in Indiana crimes
The ATF's National Tracing Center has to check guns the old fashioned way. Legally, there can't be a searchable database of gun owners.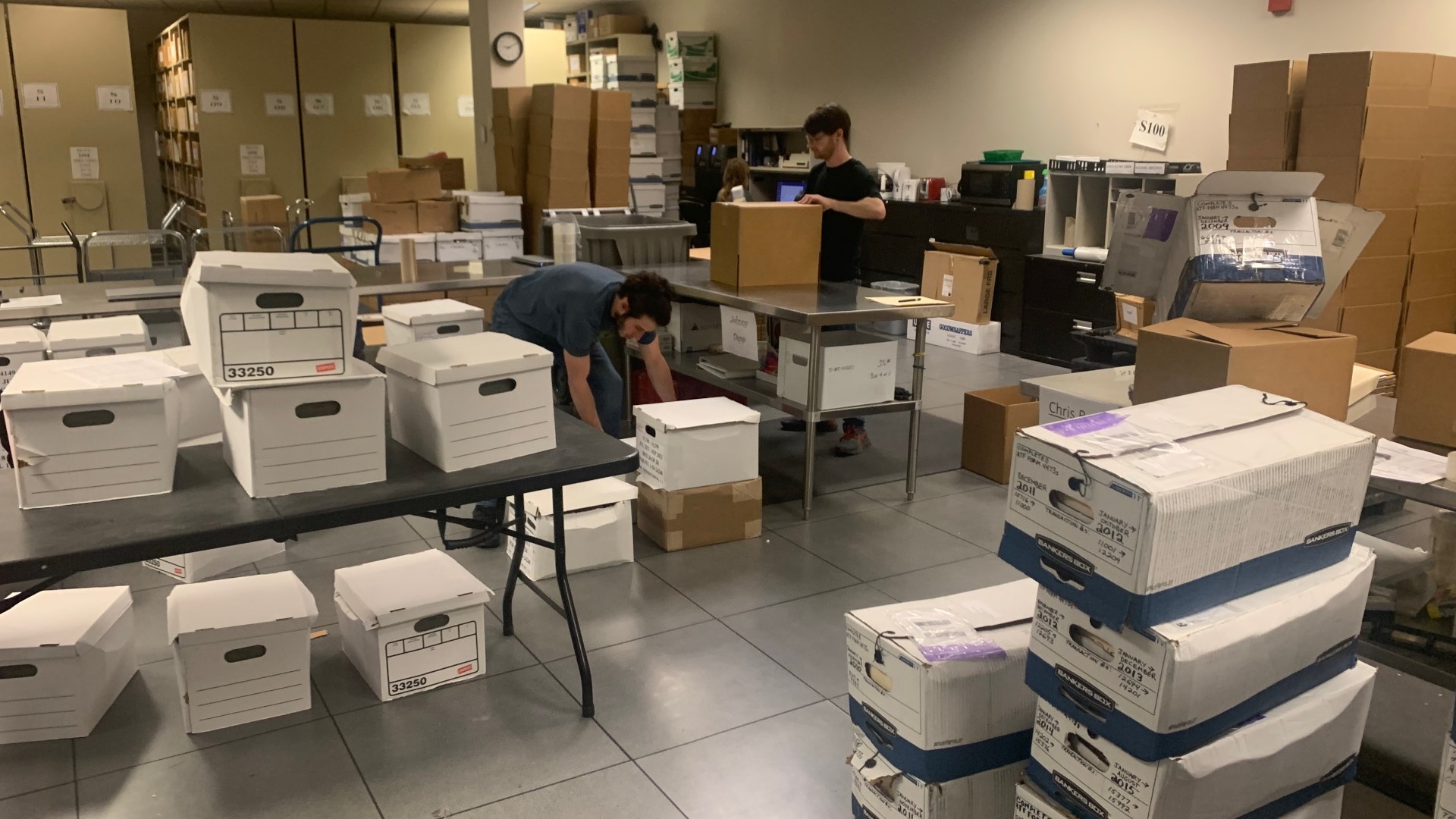 So 13News traveled there to find out how it all works. And you might be surprised when you see for yourself.
"We're sitting on about 28,000 boxes of records that are waiting to be processed," said Neil Troppman, program manager at for the ATF's National Tracing Center. It is the only crime gun tracing facility in the country.
"We treat every request that comes through the door as an important piece of information that may help to solve the case," Troppman said.
Police send the details of the gun, and using the serial number, the ATF begins the trace, starting with the manufacturer, then who sold it, who bought it and where.
Essentially, the gun's life story is traced to figure out who had it last. They are details every licensed firearms dealer is required by law to keep on location.
"The Old Fashioned Way"
:
In the 21st century information age, at a time when pretty much anything and anyone can be found in a matter of seconds, this process takes time because the search isn't done online.
"It's all done the old fashioned way," Troppman said. "There's no national registry, no database of gun ownership in America, contrary to what some people believe. We even get calls from law enforcement saying, 'Hey can you run this through the system?' There is no database or registry."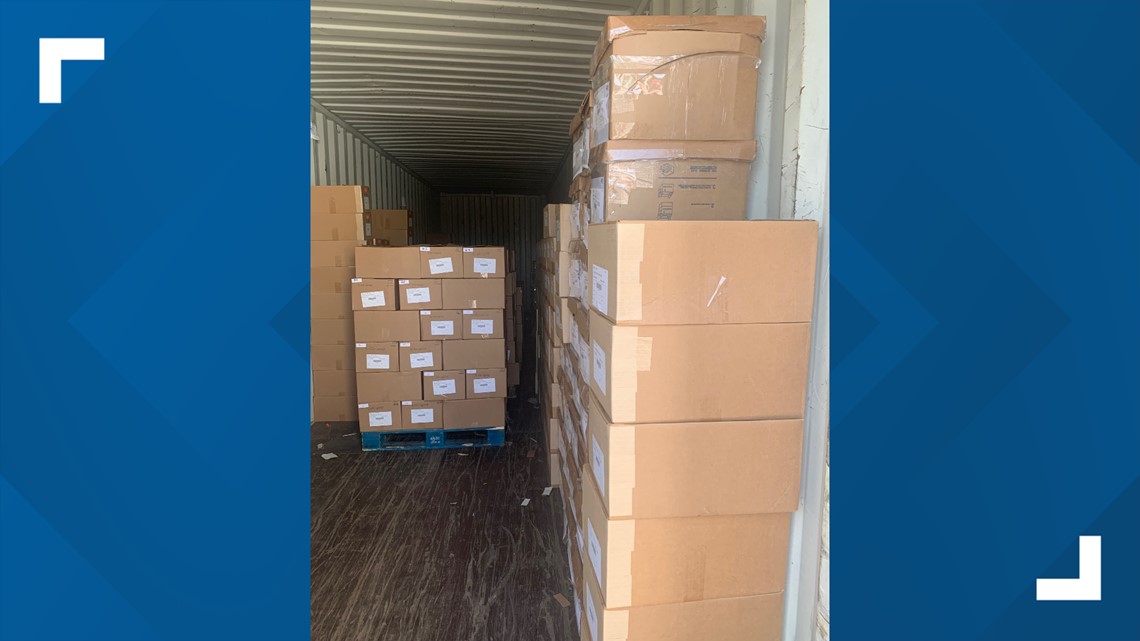 The Federal Gun Control Act of 1968 prohibits the government from maintaining any searchable database of gun owners.
So answers are found thumbing through page after page.
"Believe it or not, the system is very effective. We're able to obtain the information that we need to get an accurate and timely response back to law enforcement," Troppman said.
A Slow Down
:
But it's taking longer to trace a gun than it used to. And resources inside the tracing center are stretched thin.
That's because this facility is drowning in documents.
When a gun dealer closes up shop for good, all those transaction records it had to keep over the years can't just be tossed out. So they have to go to the National Tracing Center in Martinsburg.
"We prep those records and scan them as static non searchable image files," said Troppman.
Think of it as a digital card catalog to help save space, but the challenge is keeping up.
"Right now we're receiving between 6 and 8 million records per month from dealers that are going out of business," said Troppman.
There was so much paper, at one point the floor was in danger of collapsing. They expanded outside, storing documents in a shipping container. Today, they're at 40 shipping containers and counting.
Growing Demand
:
Back inside, they're also tracing more guns than ever before.
More than half a million requests from police departments across the country came in last year alone, including Indiana where the number of firearms recovered by police from a crime and traced by the ATF has also increased year after year.
According to the latest numbers, the feds are tracing a gun for an Indiana police agency – on average – a little more than once an hour. And remember that's just our state.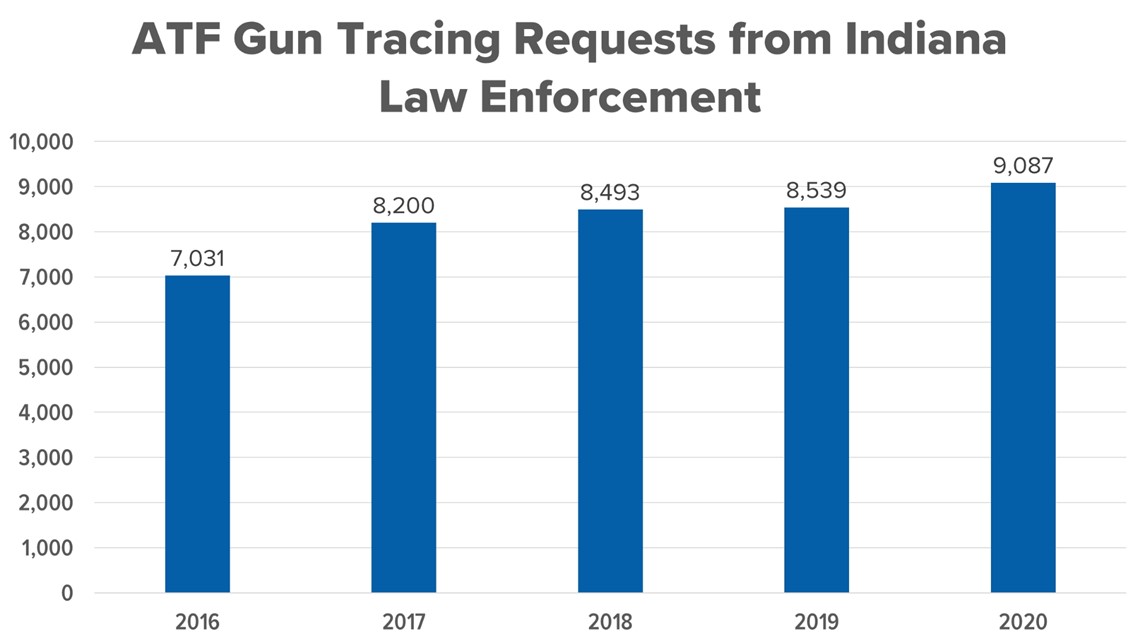 Because of all of it, tracing a gun is taking longer; from four to seven days a few years ago to up to 12 days today.
"Obviously, the quicker we can get that information back to the requesting agency, the more valuable that could be if it's a time sensitive case," said Troppman.
The ATF is able to do an "urgent trace" for those cases that can't wait, like the FedEx shooting in Indianapolis last year or the Texas school shooting May 24. Those traces get bumped to the top and take only hours.
Urgent Needs
:
The need for urgent traces is on the rise with ten to 25 requests a day.
13News contacted half a dozen law enforcement agencies across Indiana and none said the increasing turnaround time had impacted their cases.
But Troppman said his agency is in "dire need" of more resources as they continue to see more trace requests.
"Additional resources, additional funding… maybe expanding operating hours to seven days a week," Troppman offered. "Things like that would certainly assist us in shortening that time again,"
After 23 years on the job, he says he's still confident his employees are doing everything they can in the war on crime in Indianapolis and across the country.
"We're assisting the law enforcement community," he said. "And at the end of the day we're putting bad guys in jail."