INDIANAPOLIS (WTHR) – The Indiana General Assembly legalized CBD oil in March, but additional rules take effect this week that impact anyone who buys or sells the product.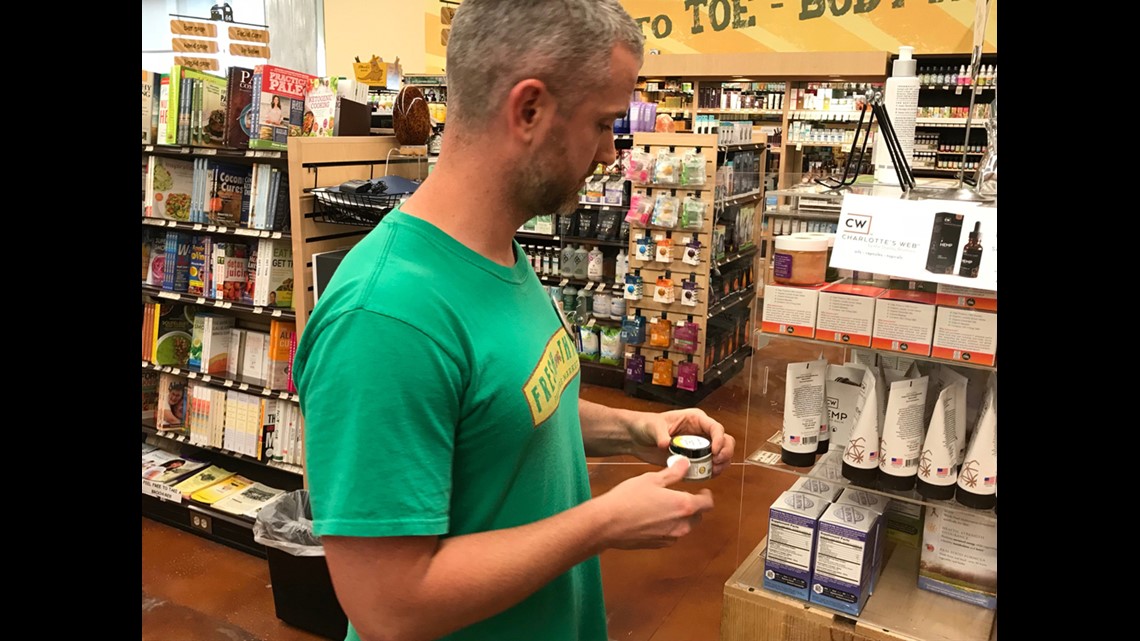 The rules – intended to help both consumers and law enforcement – impose new labeling requirements on all CBD products sold in Indiana, and those who break the law could face stiff penalties. A day after the new rules took effect, WTHR found many CBD distributors and retailers are now scrambling to meet the state's mandatory CBD labeling regulation.
"We've been planning for this, and we think overall it's good thing," said Josh Hendrix, a spokesman for CV Sciences, which produces one of the most popular brands of CBD oil now sold in Indiana. "We've sent everybody tags to put on their current inventory, so as of July 1st, these [products] will continue to be legal in the state of Indiana."
CV Sciences and other CBD oil manufacturers are now adding QR codes (a type of scannable barcode that contains specific information about a product) to their CBD oil products to meet labeling requirements outlined in Senate Enrolled Act 52, the bill that legalizes CBD oil for all Hoosiers. Once scanned with a smartphone, the QR codes must direct consumers to detailed information about each CBD product, including its batch number, expiration date, ingredients and an independent lab analysis.
Lawmakers included the labeling rules to help consumers, retailers and regulators determine whether each CBD product sold in Indiana contains acceptable levels of THC, a psychoactive compound found in cannabis plants that, in high amounts, can trigger a "high." Both CBD oil and marijuana come from cannabis. But unlike marijuana which contains elevated levels of THC, CBD oil comes from a type of cannabis called industrial hemp that has little or no THC and causes no high. State law now allows CBD products with up to .3% THC.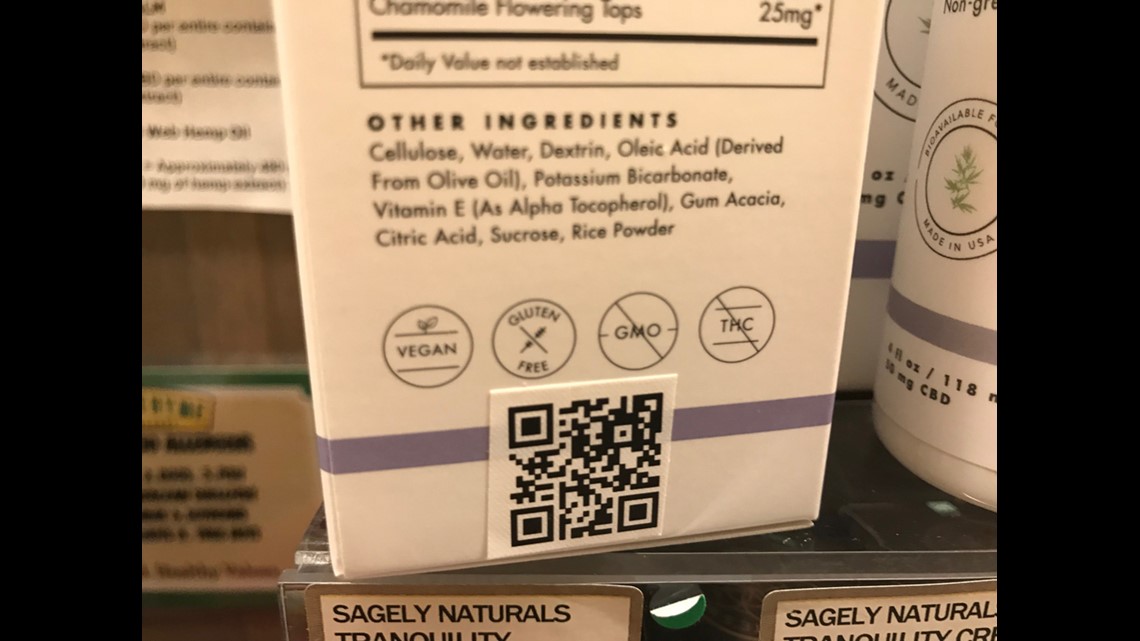 "The QR code is going to show you every single test result of every batch," Hendrix said, demonstrating by using his smartphone to scan a QR code on a bottle of Plus CBD Oil capsules. "These are the lab results and you can see how much THC, how much CBD, the heavy metals testing and all of the pesticides testing. From the field to the shelf, it's all there," he said.
Hendrix met with WTHR at a Fresh Thyme grocery store near Greenwood – the same store where Indiana State Excise Police set off a yearlong controversy last July when its officers confiscated thousands of dollars in CBD products and cited the retailer with "possession of marijuana."
After WTHR exposed the raid at Fresh Thyme and at dozens of other stores across the state, Indiana's attorney general announced that he believed CBD oil products were, in fact, illegal under state and federal law. At the direction of Gov. Eric Holcomb, state lawmakers passed SEA 52 to change that, and excise police dismissed all of the citations. At the same time, the Indiana General Assembly included strict labeling requirements to discourage abuses by those who might try to sell products with high levels of THC that come from marijuana.
Thousands of Hoosiers say they rely on CBD oil to help reduce their chronic pain, seizures, anxiety, depression and other medical conditions without the need for addictive opioid medications.
CBD oil has no known negative side effects.
Some products now complying, some do not
Tuesday morning, Eyewitness News found stores like Fresh Thyme, Georgetown Market, and CBD Health of Indiana are selling CBD products that are properly labeled with newly-mandated QR codes.
Businesses that do not meet the rules can be fined up to $10,000 and lose their retail license. That's why some retailers have decided to pull noncompliant items off their shelves. Georgetown Market has removed one brand of CBD oil liquid and dozens of cans of CBD oil soda to its storage room because the products' manufacturers have not yet provided proper labeling.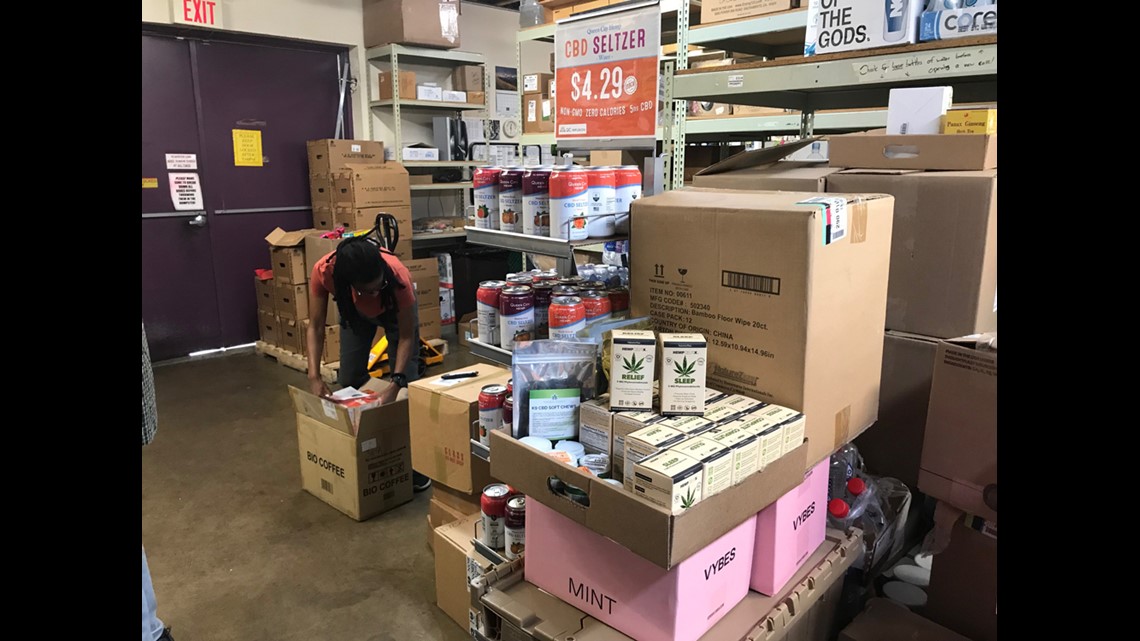 "We want to make sure we're following the law. We have plenty of products that do meet the rules and have the QR codes, so we're just setting aside the few that don't," said Georgetown Market owner Rick Monteith.
Tuesday afternoon, a spokesman from Fresh Thyme said its Indiana store managers would also stop selling products that do not comply with the new rules.
"We are working with our Indiana stores to pull the hemp-derived CBD products that are not in compliance with the new label laws. Once the QR codes come in for these products, we plan to put them back on the shelf," said Jonathan Lawrence, the company's director of vitamins and body care.
But a day after the new rules took effect, 13 Investigates found other local retailers selling CBD oil without updated labels. Some said the labels were scheduled to arrive Tuesday afternoon. Some store clerks said they were unsure if all of their manufacturers planned to comply with the new law, forcing them to find new CBD suppliers to keep up with high demand.
Other manufacturers, like CV Sciences, are using Indiana's new law as incentive to change the labels on their products nationwide.
"We did if for Indiana, but eventually all of our labels will have the QR code on it … making sure the consumers and retailers know they're getting quality products," Hendrix said.
The state's Alcohol and Tobacco Commission, which oversees Indiana State Excise Police, is largely responsible for enforcing Indiana's CBD law. The agency suggested it may not issue fines to businesses that are found to be violating the new labeling requirements immediately after they take effect.
"Should Excise see any products that are not in compliance with the law, they will work with retailers on education of the new requirements," said ATC communications director Lindsay Hyer.
The new law does not establish penalties for purchasing CBD oil that does not meet the labeling rules. But after July 1, Indiana consumers may want to be wary of CBD oil products that do not have a proper QR code and labeling information.
While the manufacturers of those products may simply not be aware of the new labeling law, it is also possible that they are choosing not to follow the new labeling rules because their products contain more than .3% THC. Those products are considered illegal in Indiana and, under current Indiana law, anyone who possesses them can face criminal charges.