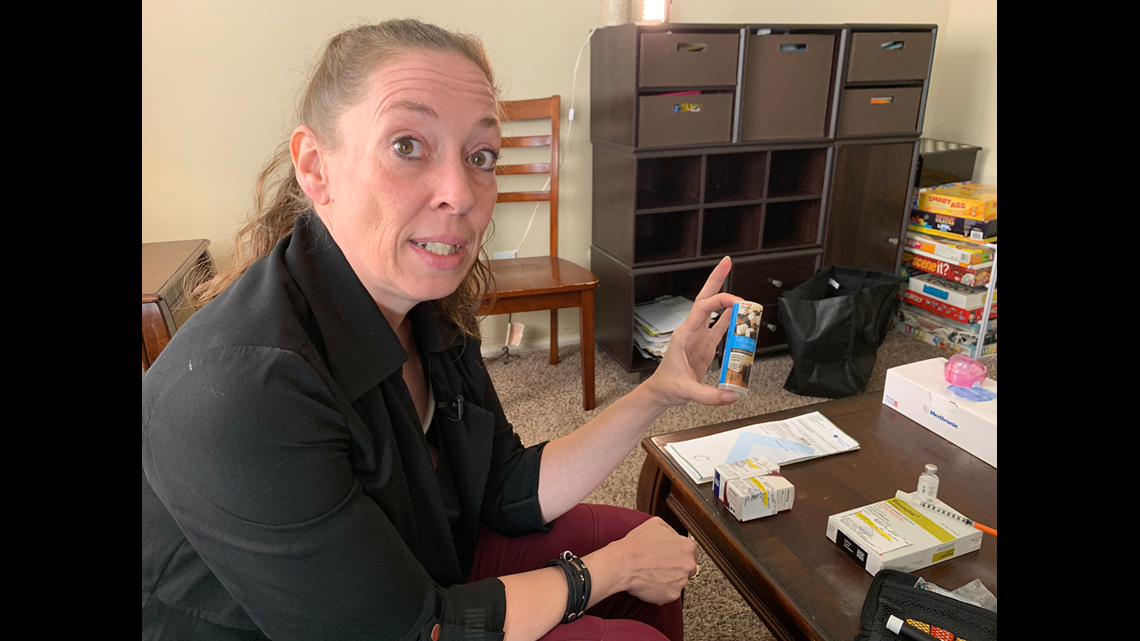 INDIANAPOLIS (WTHR) — The cost of insulin has skyrocketed in recent years, and that has left Hoosiers like Christi Eggers with tough choices.
"Do I pay rent or do I buy insulin? Do I buy food or do I get my insulin? Those are the choices you face when you have Type 1 diabetes," explained the Indianapolis mom, who's been battling the disease for more than two decades.
Eggers said that five years ago, she paid $35 for a vial of insulin. Now a vial of insulin can cost her over $500. The increase has been devastating, resulting in Eggers and her family being evicted from their west side apartment.
"We made the choice to buy my insulin for the month, thinking we'll just pay rent late," Eggers said. "They didn't accept my late payment, so we had to leave the house."
Facing frequent battles and coverage gaps with her state-funded insurance plan, Eggers thought she might reduce her costly insulin bills by eating less and sleeping more, hopefully reducing the amount the insulin she needed to regulate her blood sugar. Rationing the drug and skipping injections did reduce costs in the short term, but the insufficient amount of insulin resulted in hospitalization and several days in the intensive care unit.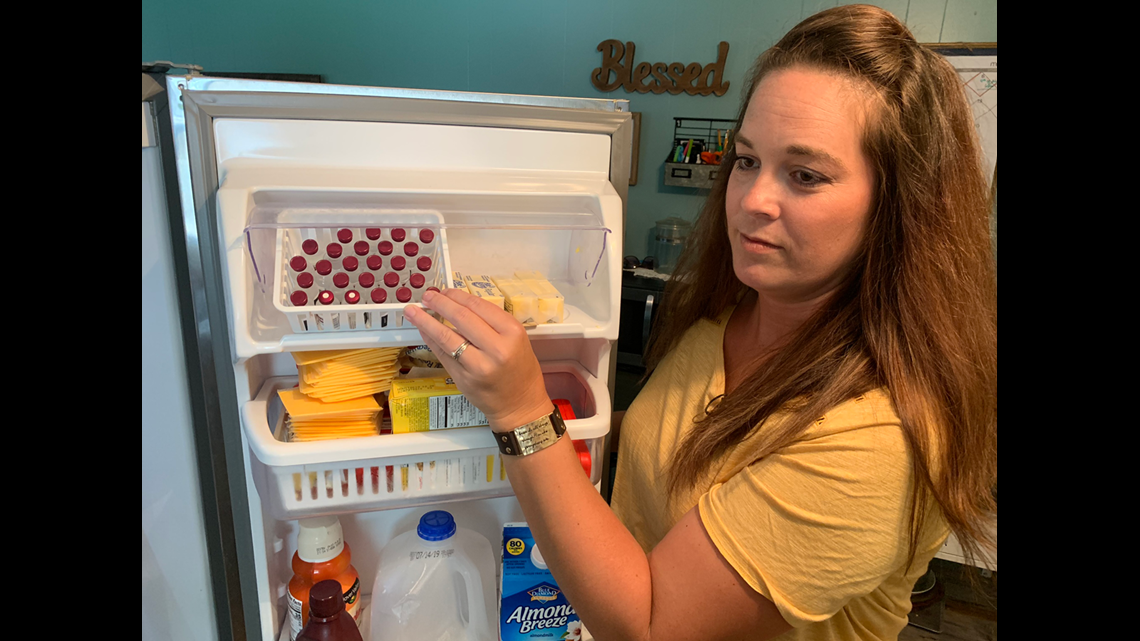 "It's frustrating because you have to have it to survive. Even if you can't afford it, you have no choice. You shouldn't have to be put in those positions, but that's the roller coaster I face trying to survive the day as a diabetic."
The average price of insulin tripled between 2002 and 2013, according to a study published in the medical journal JAMA. Then between 2012 and 2016, the price of insulin jumped again. According to the Washington Post, the annual cost of insulin for people with Type 1 diabetes in the U.S. increased from $2,900 to $5,700 during that 4-year stretch.
Many of those people are enrolled in high-deductible insurance plans, which means they must pay between $4,000 and $8,000 out of pocket before their insurance will begin to cover any of their medical expenses.
Ryan and Tara Walters understand all too well the high cost of battling diabetes.
Their three sons – Brasen, 13; Judean, 9; and Solomon, 4 – have all been diagnosed with Type 1 diabetes. Despite Ryan's full-time job that comes with a good insurance plan, the Walters family still pays about $19,000 each year for insulin, medical devices and testing supplies to treat their sons' diabetes.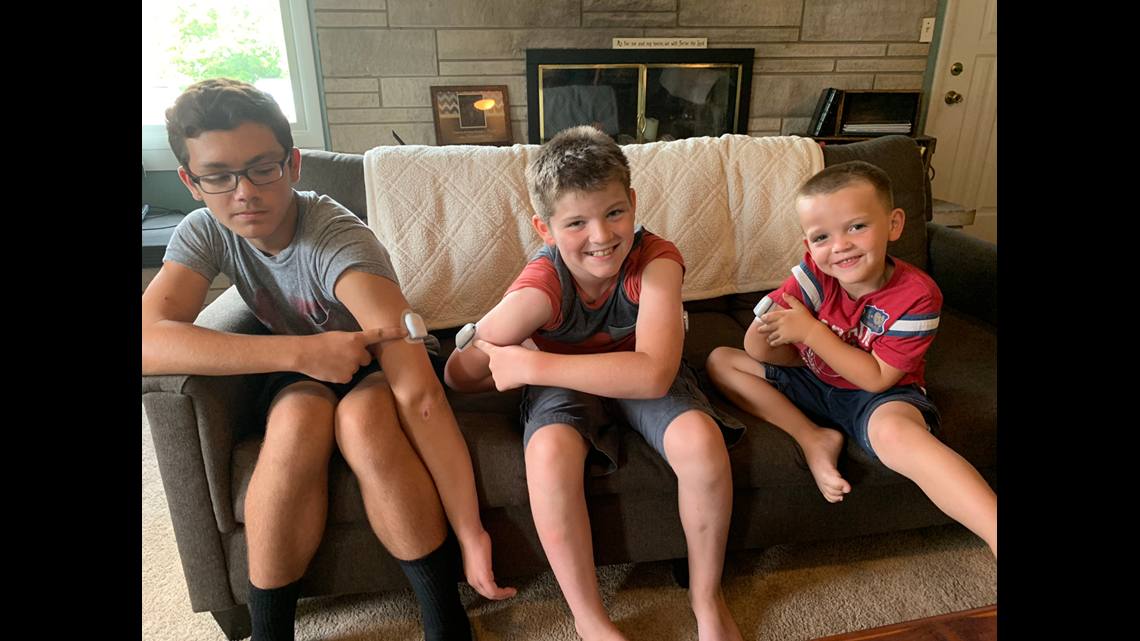 "You need to pay this for all that [insulin and equipment] or your sons are going to die," said Ryan. "That's unfair. Just doesn't seem humane to do that sort of thing to people."
"This is why we're living paycheck to paycheck and sometimes not even making it then," added Tara.
The rapidly increasing cost has forced many families to look for alternatives, such as meeting to exchange diabetes-related medical supplies or traveling to other countries, like Canada, to buy insulin at a much lower cost.
13 Investigates has been looking for other options that are available to Hoosiers who are struggling to afford the high price of diabetes. WTHR senior investigative reporter Bob Segall found resources that most Hoosiers have never heard about – resources that provide insulin and related supplies at little or no cost.
One of the programs supplied the Walters family with continuous glucose monitors (worth thousands of dollars) for all three of the boys. Another program can provide Christi Eggers with free insulin to prevent her from rationing her medicine or being late on her rent payments.
"I don't think enough people know about this," Eggers said when WTHR told her about the resource, which is available in all 92 Indiana counties. "That's amazing. I want to shout it from the rooftops. That can be something to help you survive."
Tonight at 6 p.m 13 Investigates will show you these resources and how to apply for the assistance.