INDIANAPOLIS (WTHR) — The state of Indiana will now pay higher reimbursement rates for some types of in-home nursing care, but industry experts say the rate increase falls far short of the sweeping rate reforms needed to impact the state's home nursing crisis.
Indiana's Family and Social Services Administration recently announced the increase after waiting months for the proposed rate hike to gain federal approval. The Centers for Medicare and Medicaid Services (CMS) approved the rate hike last month – just a few weeks after WTHR's Gasping for Care investigation highlighted a severe shortage of home nurses that has created a healthcare crisis in Indiana – and it took effect Feb. 1.
The rate increases announced by the state apply to Indiana's Aged & Disabled and Traumatic Brain Injury Medicaid waiver programs, and it impacts in-home respite care, the kind of home nursing that allows family members caring for a loved one to go out to dinner, schedule a personal doctor's appointment or attend a friend's wedding while a nurse takes on their caregiving responsibilities.
"FSSA worked with CMS and stakeholders on securing this increase, which we expect to bring an additional approximately $63 million in state and federal matching funds to providers over the current biennium budget period," FSSA spokesman Jim Gavin told WTHR.
Significantly higher rates

The new reimbursement rate for home health aides providing respite care jumps 18 percent (from $18.88 to $22.36 per hour). Registered nurses (RNs) will see an increase of 32 percent (from $43.34 to $57.32 per hour), while the respite care reimbursement rate for licensed practical nurses (LPNs) now rises 52 percent (from $27.82 to $42.28 per hour).
It is important to note those rates do not reflect the actual salary paid to the nurses and home health aides. The money goes directly to each nurse's state-contracted home healthcare agency, which must deduct its overhead costs for things such as health benefits, insurance, taxes, training, regulatory compliance, and staff to coordinate case management, scheduling, new patient intake, billing and human resources. After those costs are deducted, the rest (minus a very thin profit margin) goes to the nurse in the form of salary.
An in-home LPN working in Indiana has been able to make about $19 per hour under the old rate structure. That same LPN could easily make $25 per hour working in a nursing home and at least $27 an hour in a hospital – and both of those settings usually offer much better benefits than home healthcare agencies.
Under the new rates, LPNs who work with a home patient to offer respite care will likely get paid around $24 or $25 per hour – a rate that is much more competitive with the salaries offered by many nursing homes and hospitals.
But there's a big catch in the new rates announced by the state, and it's preventing Indiana's home healthcare industry from celebrating what might appear to be a big victory for nurses and their patients. As previously stated, the new home nursing reimbursement rates in Indiana apply only to respite care, and the vast majority of home nursing provided in Indiana does not fall under that category.
Not a cure
Most of Indiana's home nursing care comes through the state's Medicaid prior-authorization (Med P.A.) program, which provides daily nursing that's crucial for sick and disabled Hoosiers to stay in their homes. Med P.A. also covers the kind of nursing that allows family caregivers to go to their jobs each day and to get a good night's sleep in the evening while a home nurse cares for their loved one who needs round-the-clock care. The rates for that type of home nursing are NOT going up, and FSSA hasn't really changed them in more than a decade.
"I think the new rates are exciting, a good first step, but it probably won't impact a whole lot for me right now," said LPN Sue Halvorson, who's been a home healthcare nurse for decades.

Halvorson currently works about 42 hours each week, caring for several patients in their Indianapolis homes. She said only seven of those hours are spent providing respite care and qualify for the new, increased reimbursement rates. The rate increase will probably mean an extra $30 or $35 weekly in her take home pay.
"I think if the state increases the [Med] P.A. rates, that's when nurses will really see an impact," she said.
That sentiment is shared throughout the state's home healthcare industry.
"The raise is a good start, but less than a quarter of our [patients] are waiver patients. This is a Band Aid. It's like trying to put out a forest fire with a squirt gun," said Jo Nelson, co-owner of Servant's Heart Home Health Services, a home healthcare agency that provides home nursing care in northern Indiana.
Nelson said the large majority of nursing services provided by her agency will not qualify for the increased in-home reimbursement rates, and that agencies like hers are struggling to hire nurses and to keep their doors open due to the low reimbursement rates that still apply to home nursing provided through Indiana's Medicaid prior-authorization program. Her agency's inability to attract and retain nurses means Servant's Heart is turning away four to five families every week that need in-home nursing care.
"Week by week, we hold our breath to make sure we are going to be able to meet our financial obligations. We are always on the edge and its frightening," Nelson said. "It's so stressful because you're trying to meet the needs of your patients and make sure your employees can put food on the table for their kids, and that's hard to do with these rates. Lives are at stake."
New system ineffective and awkward
All of the families featured in WTHR's Gasping for Care documentary have been approved for both traditional home nursing services through the Indiana Med P.A. program and for respite home nursing through the state's waiver program. Because of the state's home nursing shortage – and because home nursing agencies often place a higher priority on staffing traditional home nursing rather than respite care so caregivers can maintain their jobs and get enough sleep – none of the families interviewed by 13 Investigates receives the allotted respite care the state has approved. They told WTHR they get little or no home respite care at all.
"We really don't get a break at all."
"We haven't had a date in like five months," said Natasha Boling who, along with her husband, cares for several children who require home nursing care due to their special medical needs. "There's just not enough nurses to staff the regular hours, let alone the respite care. So we really don't get a break at all."
Without the in-home nursing care they need, other Indiana families have been forced to send their child, spouse or aged parent to a nursing home because they can no longer care for their loved one at home. The intent of the state's Med P.A. and waiver programs is to prevent that from happening.
Home nursing agencies point out the newly-announced rate hike for respite care also creates a very awkward system.
Under the current set-up, a home nurse who cares for a patient while his parents are at work will be reimbursed much less than when that same nurse cares for the same patient while the parents are out to dinner and a movie. Why should those reimbursement rates be different?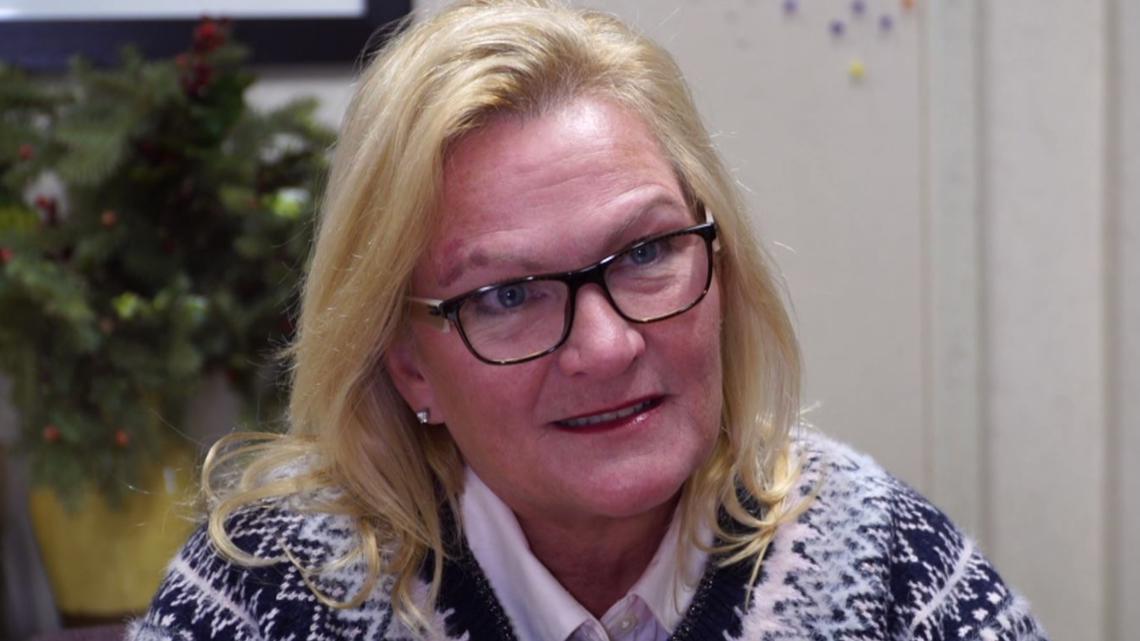 "It just doesn't make sense and I think that FSSA knows that, that they do need to make them the same," said Leslie Deitchman, who owns Tendercare, one of the largest home healthcare agencies in the state. She hopes FSSA will improve rates not only for respite care, but for all in-home nursing.
"Hopefully if we get all Medicaid rates raised up, we'll be able to take care of a lot more patients because we'll be able to get more nurses in here," Deitchman said.
FSSA has been discussing how to bring the Med P.A. rates up to the newly-announced respite care rates for home healthcare nurses. The state agency has said it will not take any action on that until at least 2021.
In the meantime, nurses like Sue Halvorson will see little increase in their salaries.
"There's a lot of work still to do," Halvorson said. "I think we'll get there — at least I hope so because I love my job."