FISHERS, Ind. (WTHR) - A Fishers convenience store cashier is under arrest for how he tried to stop a shoplifter.
One of the big questions being asked by police and prosecutors is whether the potential or threatened use of deadly force over a stolen cigar is justified.
Police say the cashier pulled a gun and followed the suspected shoplifter as he left the store and walked to his car. Investigators don't know whether the employee pointed the gun or threatened the man. At some point, he drove off and someone called police.
Officers caught up with the suspected shoplifter and arrested both men.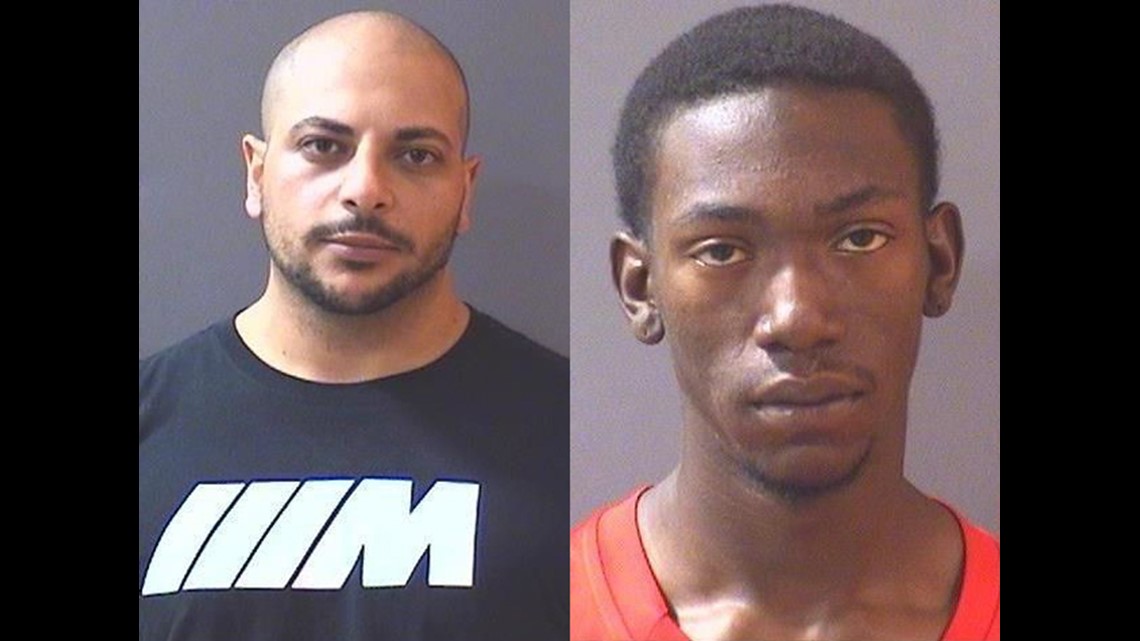 Twenty-three-year-old Stephen Robinson is charged with theft and driving with a suspended license. The cashier, 31-year-old Ahmad Al-Rafie, is charged with intimidation with a firearm and pointing a firearm.
Most customers were shocked by what the store worker did.
"That's terrifying. I don't know what I would have done. I'm glad I wasn't in that situation," said Kelli Razo.
"I think it is a little extreme. I would make sure I got it right first. Pulling a gun in any situation could be really dangerous," said Trent Neilson.
"If he was shoplifting, he was defending the store. That's his duty," said a third customer who did not want to be identified.
Preliminary charges include theft for the alleged shoplifter and intimidation for the store worker.
Police and prosecutors are still working on the specifics of what happened. While Indiana law allows people to protect their home, property and lives under many circumstances, specifics matter.
Did the cashier, for some reason fear for his life? Why did he follow the alleged shoplifter out the door? Were there any threats made by either man?
Those are the questions that still need to be answered.